Cycling blog no. 6: new year, new bike
Cycling blog no. 6: new year, new bike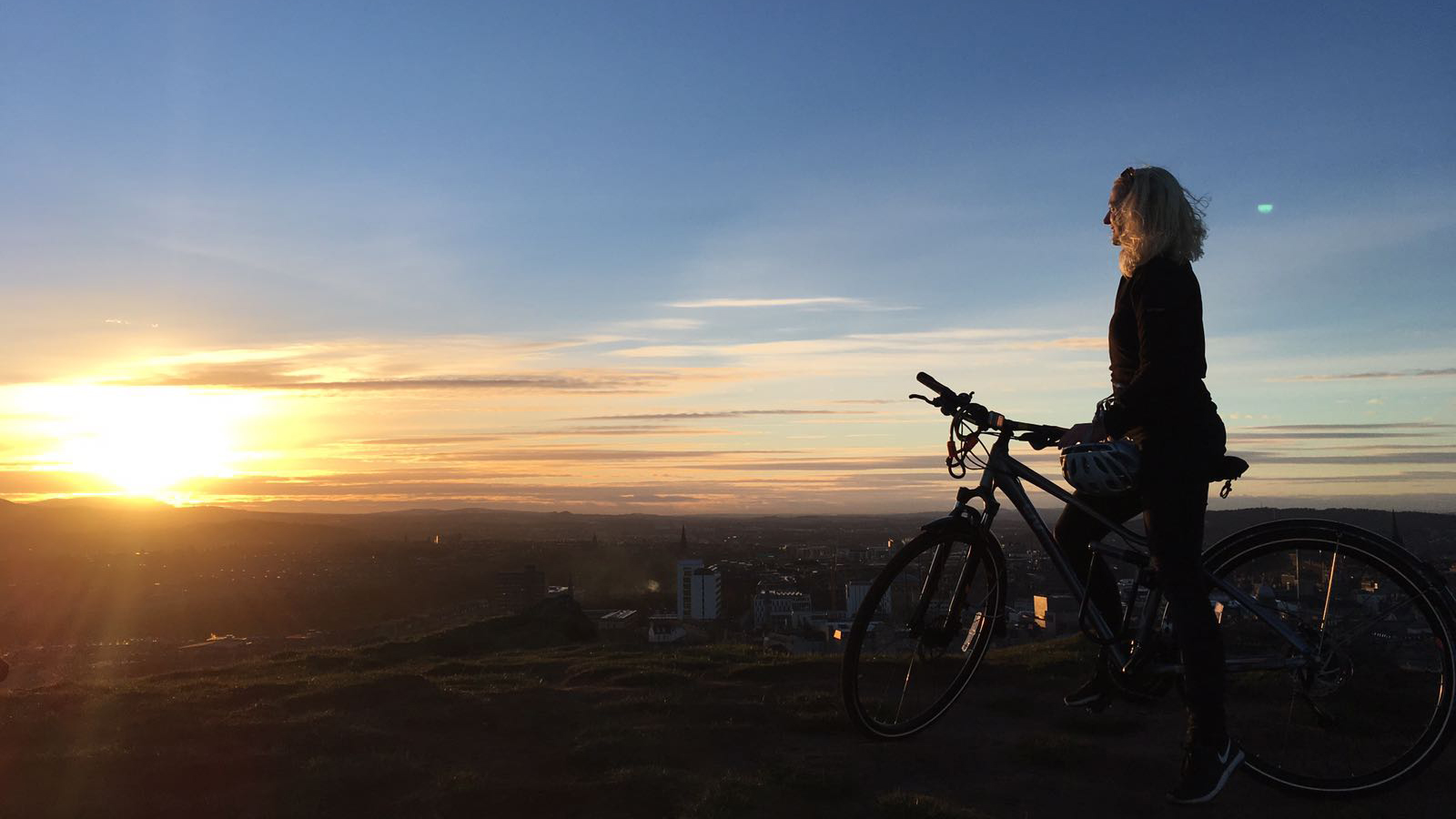 In the sixth blog of this series, Communications Coordinator Sarah is back on the road and looking forward to lighter nights.
I'm tired. Like, all the time.
So naturally when I stumbled upon a quiz in Psychologies magazine which asked "What tops up your personal energy tank?", I couldn't not do it.
Wholly scientific, obviously.
It told me what I already know – that my 'secret energy source' (cringe) is heart rate-raising physical exercise on a regular basis, ideally everyday.
Basically, the more I work my muscles, the more alert I feel, and the better my mood gets…. goodbye hibernation brain.
No surprise then that by week one of being back to work in January, bikeless after December's theft and barely seeing 10,000 steps a day, I want to spend the majority of my time sleeping.
I wasn't exactly a sloth over Christmas – I walked a large chunk of the Antrim Hills Plateau and went surfing in Donegal – but most days were definitely spent eating, drinking, and generally doing as little as possible.
Thank the Gods then (old and new) that my insurance money came through from the theft of Rover in time for me to order a nice new shiny bike from Edinburgh Bicycle Cooperative.
And so it is my pleasure to introduce…. Rover 2.0.
By the second week in January I was back in the saddle cycling the 5 slightly uphill miles to work. But bloody hell, it was hard… the icy Edinburgh air felt like a slap in the face, and after just 3 days' toil the commute was a pain in the ass (literally, as Rover 2.0's seat is not designed for bony butts).
But ever the optimist, I persevered (and borrowed a gel-padded seat cover from a colleague –  bliss).
By week 2, I was really enjoying cycling again. The mornings are sunny and crisp and the air smells really clean as I peddle along the Innocent Railway path. I've seen dunnocks, blackbirds and chirpy blue tits, and arrive at work energized, if a little sweaty. I've converted a cat-print handbag into a makeshift pannier to test cycling without a backpack before I invest in the real thing,  and am pleasantly surprised by how much more free cycling feels.
Evening commutes are still in dreary darkness, and the ice in recent days has made me more cautious, but things will get better as Winter gives way to Spring. I've started to take longer routes home to go via the supermarket or visit a friend, making the daily journey feel less samey and to make sure not all my journeys are just A to B.
So there you go. Yes, I'm a bit more physically tired by the end of the week, but my concentration and mood have improved and I generally feel less like hibernating in the evenings.
Good things will come in the next few months – warmer mornings, lighter evenings, and the chance to win prizes through the Scottish Workplace Journey Challenge and Love to Ride campaigns.
But the thing I'm looking forward to most is the building feeling like I'm doing a good thing – yes for the planet, but also for me.
Tweet Sarah at @sarah_fordhutch
Fancy writing our next cycling blog? Email sarah.ford-hutchinson@ed.ac.uk describing your commute by bike and win a £10 voucher for a bike shop of your choice!
Find out more about the University's Cycle to Work Scheme and resources for cyclists.