Cycle blog no. 5: In which my bike gets stolen
Cycle blog no. 5: In which my bike gets stolen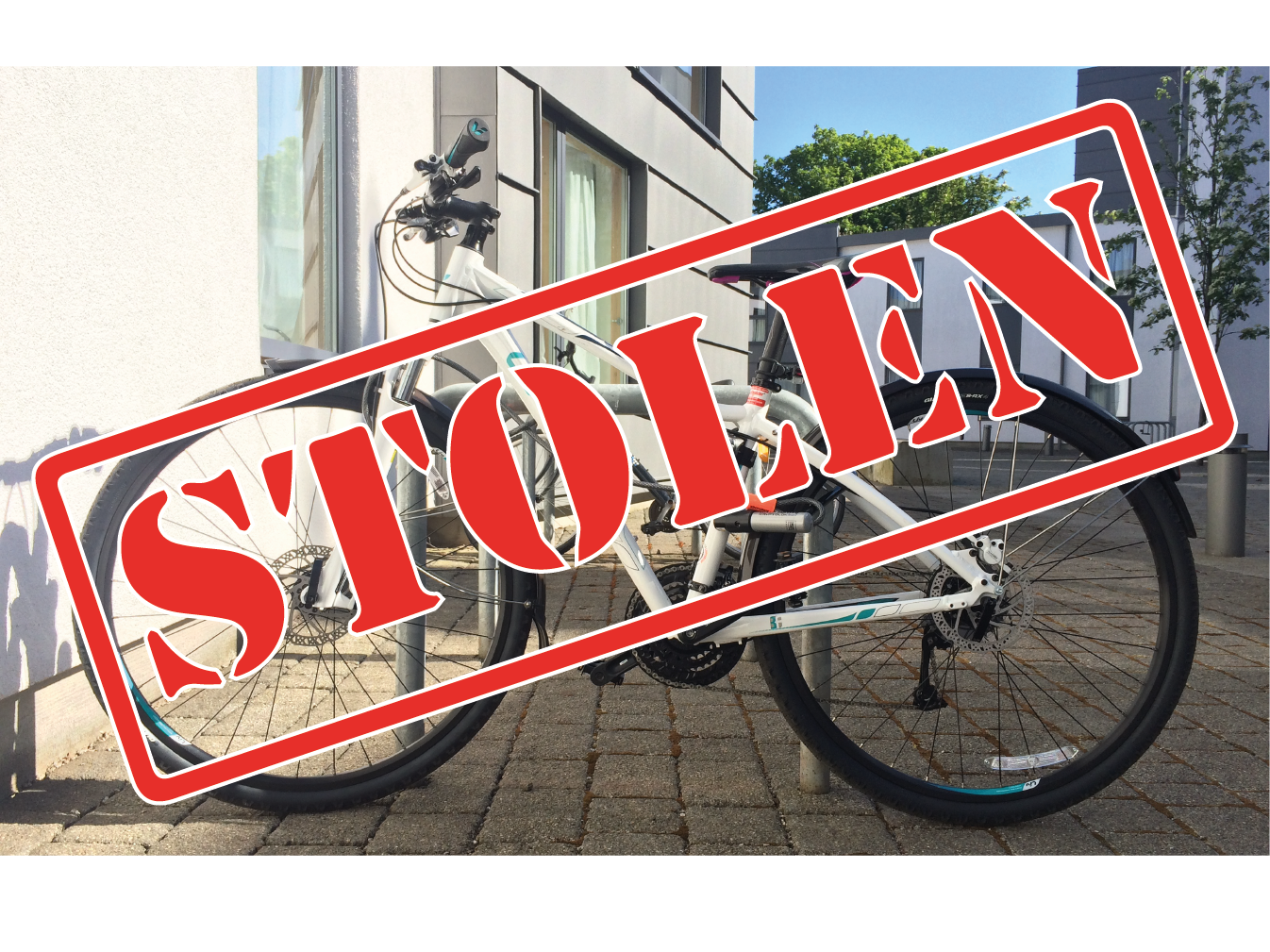 In the fifth blog of this series, Communications Coordinator Sarah has some bad luck with her bike.
I'm pretty sad to be writing that thing that every bike owner dreads having to write: my bike was stolen.
Yesterday evening the main door of my stairwell was kicked in and the bike pinched, despite being locked up to metal railings. The police tell me 4 other bikes were stolen from stairwells on my street around the same time.
What can I say? Yes it's insured, yes it's registered and engraved, yes I'm scanning eBay and Gumtree regularly in case it's up for sale… And yes, I know it's unlikely I'll get it back.
The thing I'm struggling to comprehend (and am pretty unsettled by) is that someone took it – without me knowing – when I was less than 5 metres away.
Before this happened, I wanted to tell you that I got Marathon puncture-proof tyres put on a few days ago… But I didn't even get to try them out.
If you do happen to see a bike like 'Rover', my beautiful white Giant Liv Rove 2, please get in touch.
In the meantime, here are a few websites I recommend you check out.
Cycling UK: How to stop your bike from being stolen
We love cycling: First steps to take when your bike is stolen
The University of Edinburgh: Be Bright, Be Seen