Race Equality Communications Assistant: Varvara Kazlova
Race Equality Communications Assistant: Varvara Kazlova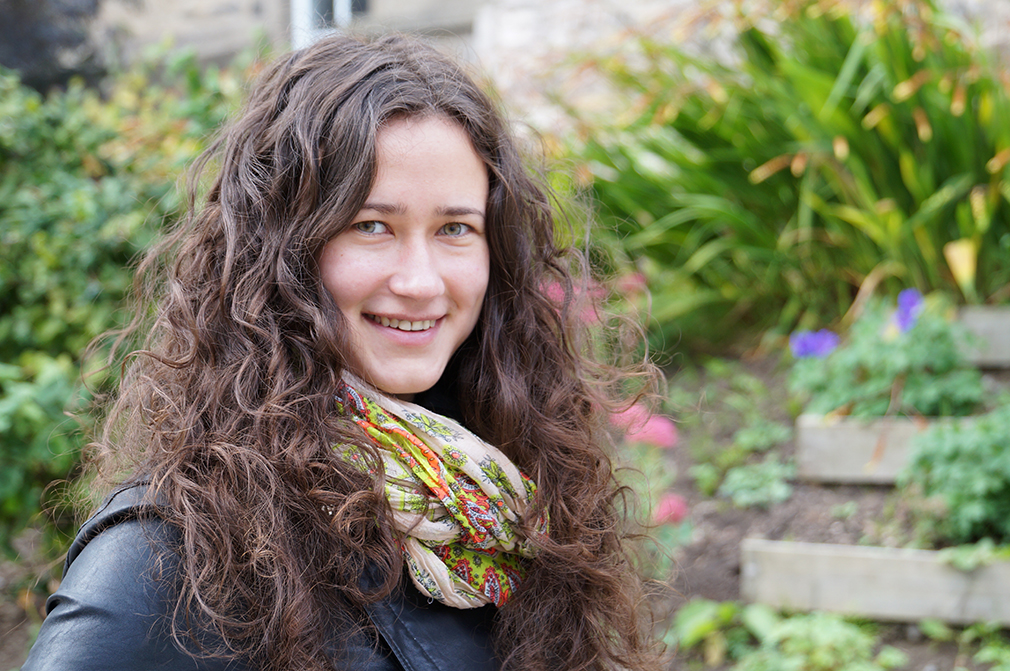 Being one of the world's leading universities, the University of Edinburgh attracts staff and students from all nationalities, possessing different backgrounds, skills and experiences. In turn, they share fresh ideas, making a great contribution to academic curriculum development, and help give everyone an opportunity to experience different cultures and broaden personal horizons. Therefore, the University "speaks" with its staff and students, and promotes a positive culture, where racism – in any form – is unacceptable.
One of these University "conversations" was the race equality campaign, aimed at celebrating diversity, raising awareness of race equality issues and promoting positive behaviour change. It was launched in October, post-Brexit, and during the Black History Month celebration. This is briefly about my eight-weeks placement – my purpose was to develop this campaign and disseminate the communication materials within the University.
I started with researching and analysing existing campaigns, developed by the companies and educational institutions around the world. It turned out that the majority, strongly calling to stop racism and inappropriate behaviour, seemed too formal and severe. We decided to move in a more positive direction and to celebrate race diversity, rather than point out differences between people.
The main part of the campaign was about developing visuals and strong messaging:  challenging, but so exciting! That was my first experience of working in Adobe Illustrator and, honestly, I plan to use it for my entire life. Learning and trying an array of its features, brainstorming design ideas and creating drafts swallowed me up. Alongside with this, I tried to find strong messaging, getting stuck and coming up with ideas many times. Luckily, I was supported by my supervisor, who guided me and offered great solutions – dream team!
As a result, I got nine draft visuals which went on their first journey around different University departments to get a feedback on themselves. Then they passed stages of image / messaging modifications and were approved (woohoo!).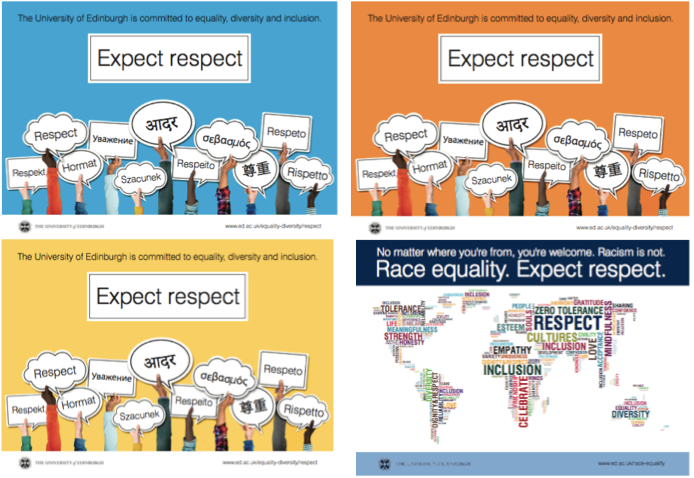 The process of getting feedback was quite long and quite challenging, since it was intersecting with differences in personal and objective opinions. However, as I engaged in communication with students and staff of the University I became more fascinated and tried to find approaches to different people.
Now I understand my designs will be put up around different University campuses, and in social media accounts – and I am proud of it.
Another important aspect, making my internship smooth, exciting and inspiring, relates to the department atmosphere – it's all about being accepted and having a dialogue. I was never pushed to do something: my proposals and thoughts were never rejected but were thoroughly discussed and supplemented with advice, if necessary.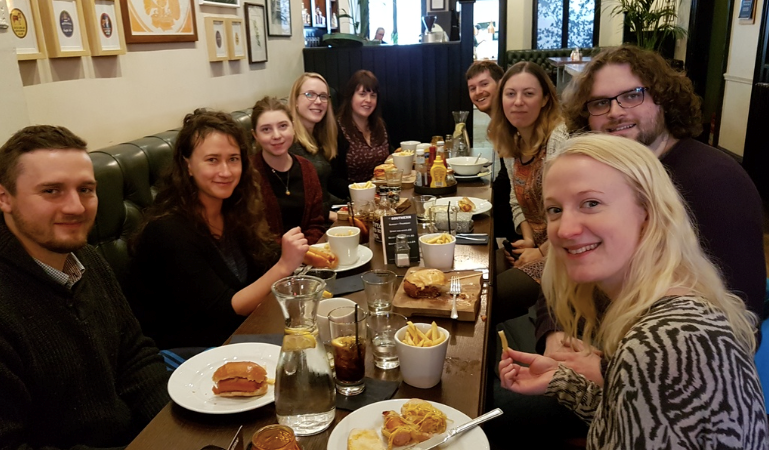 I have definitely broadened my outlook on many sustainability issues: why animal husbandry is so unsustainable in large scales, what conflict minerals are and why we need to think about carbon footprint. Before I thought it's about being "green and sustainable" without a clear understanding of what it meant. To me, it's about entering another exciting world you've never been before. Finally, in the beginning, I was obviously aware of race issues but I could never expect they were so important, so prominent in lives of people of different races, and, sadly, still so silent.
Could you imagine something you're doing every day and doing it with a fear of being abused or discriminated without the possibility to resolve it in some way? That's what I've heard from people and it sounds scary.
So, I am sure we need to speak these issues out in order to understand what's happening with them and what people experiencing them feel. And I sincerely hope my Race equality campaign will become a step to that.
Race Equality at the University