Work Experience: Desen Kirli
Work Experience: Desen Kirli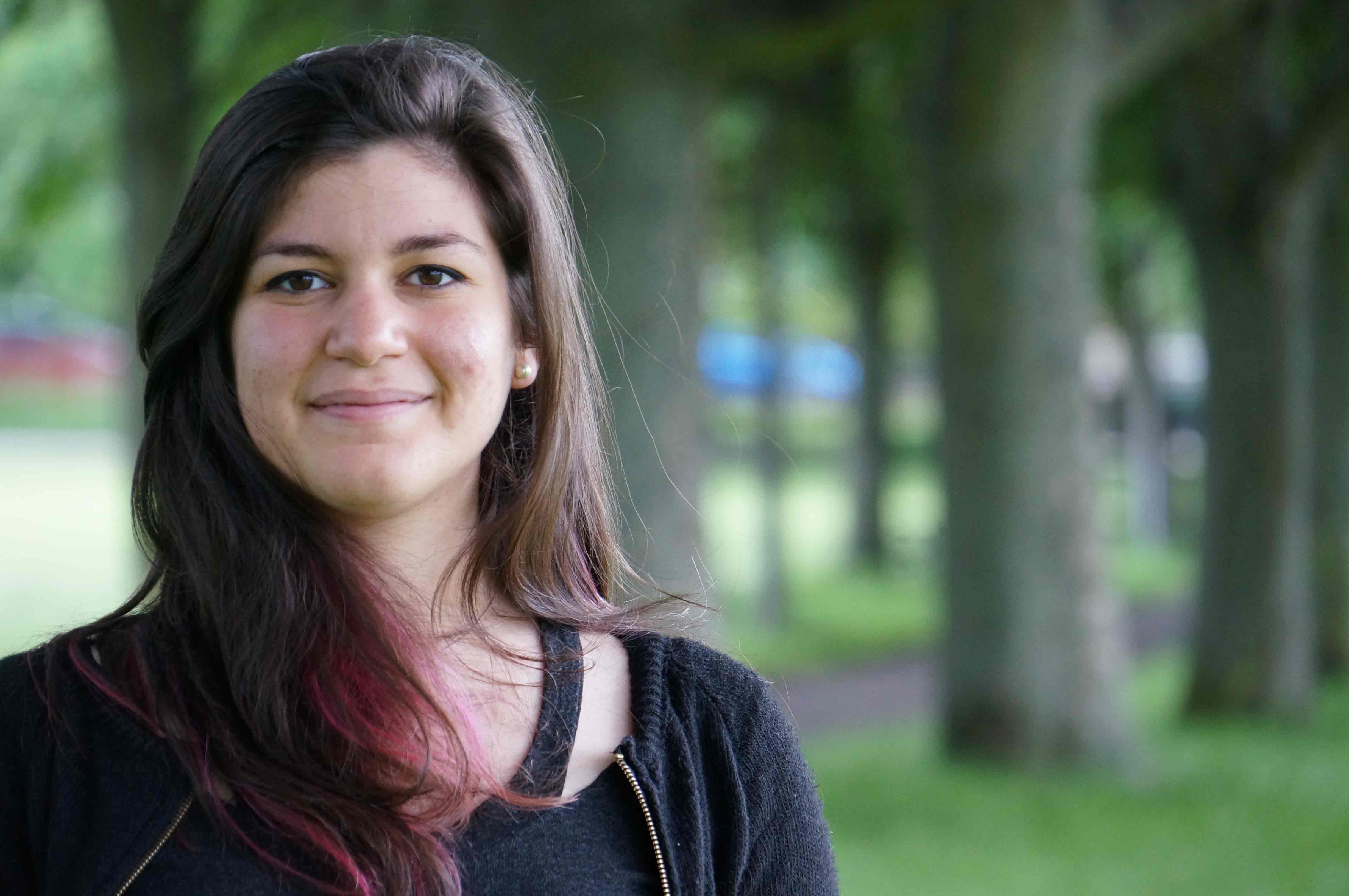 Sustainable Energy Engineering student Desen Kirli contacted us in May to ask about getting some work experience with the department as an Energy Efficiency Assistant. Find out how she got on.
My first encounter with Department for Social Responsibility and Sustainability started in March 2015 when I volunteered as a student auditor at the Sustainability Awards. I carried out two audits on the behalf of SRS, at EUSA Bars and the Institute for Academic Development which proved to be educating and fun as it altered my perspective about sustainability. As my initial understanding of sustainability used to be more engineering oriented, I assumed increasing efficiencies of everyday technologies or generating energy from renewable sources should form the key to a more sustainable future. However, there is more to it as human action is crucial when it comes to implementing change. Now, it seems to be easier to upgrade technologies than to evoke change in a human's daily routine.
In May while I was browsing the website of SRS, I came across a voluntary position called "Energy Coordinator" which requires members of staff and students who volunteer to monitor the energy consumption of their departments and to work with SRS to encourage more energy efficient behaviours and changes. I was curious whether I could join them and maybe also offer some help behind the scenes in the office. After meeting with Chris Litwiniuk and explaining to him why I was interested in this, he gave me the opportunity to accompany him in his energy walkarounds in various buildings and experience the atmosphere in the office for 3 weeks as an Energy Efficiency Assistant.
The energy walkaround consists of going to top energy consuming buildings of the University of Edinburgh. I got the chance to visit FloWave, the Roslin Institute at the Easter Bush Campus, 50 George Square and Old College. This gave me the chance to observe and compare energy consumptions in new, old and refurnished buildings. We were looking at the variation in their energy consumptions and trying to find out the roots of their high base loads from members of staff.
In some cases, like the Old College, even though there is a lot of room for improvement, it is really hard to make things better as it is a listed building. This urged us to look into several regulations to spot what could actually be improved in Old College. Looking at other case studies and past applications narrowed down our options to improving lighting and insulation such as installing LEDs and applying films to old windows. So, further research was required about window films to find out their various uses, assessing their efficiencies by their u-values and suitable companies in Edinburgh.
Throughout the time I spent working with SRS, I have realised sometimes the ideal solution might not always be the best for a specific building. This can be due to various reasons ranging from difficulty of installation, cost and regulations to comfort of the staff and students. Sometimes, people seemed to be reluctant to change things as change seemed to be too much of a hassle or because they liked things the way they are. In other cases, I came across several sustainability enthusiasts who track their building's consumption and enjoy the meetings with Chris, eager to tell him what they have done to reduce consumption.
I think we are lucky as a university that we have people working in the background who are quietly encouraging us to change our behaviours for the better.
Through this work experience, I also got the chance to learn more about engineering companies specialising in energy efficiency – handy as I am currently searching for a 6-month placement as part of my degree, MEng Engineering for Sustainable Energy.
Find out more about becoming an Energy Coordinator (staff) or undertaking work experience (students) with the department.