What does the Planetary Boundaries framework tell us?
What does the Planetary Boundaries framework tell us?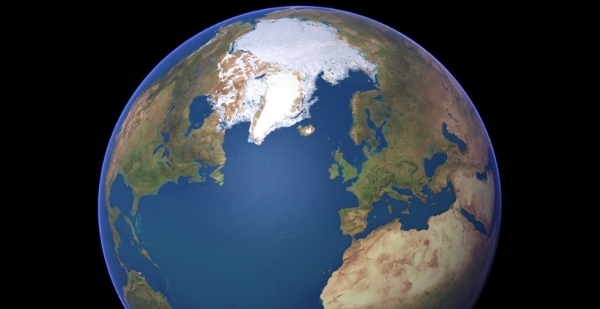 On the 16th of January 2015, the updated Planetary Boundaries framework was published in Science. But what is this Planetary Boundaries framework and why is it important? How could it help the University of Edinburgh in becoming more sustainable?
Inske Groenen finds out more.
The Planetary Boundaries framework, which was first introduced in 2009 by the collaborative effort of 28 renowned scientists, identifies nine planetary limits that we should not cross if we are to prevent the earth from becoming a less habitable place for us.
Thus, it sets out to provide "a safe operating space for humanity" to thrive and be globally sustainable. By crossing these boundaries we risk destabilizing the earth and causing "abrupt and irreversible environmental changes".
The nine planetary boundaries that have been identified are:
Climate change;
Change in biosphere integrity (biodiversity loss and species extinction);
Stratospheric ozone depletion ;
Ocean acidification;
Biogeochemical flows (phosphorus and nitrogen cycles);
Land-system change (for example deforestation);
Freshwater use;
Atmospheric aerosol loading (microscopic particles in the atmosphere that affect climate and living organisms);
Introduction of novel entities (e.g. organic pollutants, radioactive materials, nanomaterials, and micro-plastics).
Worryingly, the new study shows that of these nine planetary boundaries, four have been crossed. We have entered the danger zone for climate change, change in biosphere integrity, biogeochemical flows, and land-system change. While climate change is increasingly being addressed by government and industry – though, there is still a lot that needs be done – some other issues really seem to not get the attention they deserve.
The phosphorus (P) and nitrogen (N) cycles are of great importance to living organisms as phosphorus and nitrogen are essential nutrients. Nitrogen, for example, is a major component of amino acids – the building blocks of proteins. There are multiple chemical forms in which nitrogen and phosphorus are present on earth. The phosphorus (P) and nitrogen (N) cycles are the processes that describe the way in which, respectively, phosphorus and nitrogen move from one form to another.
The study on planetary boundaries shows us that we have drastically changed the biogeochemical flows of phosphorus and nitrogen. Our use of fertilizers in agricultural farming has been pinpointed as the main cause for this problem. While the introduction of fertilizers allowed us to impressively increase our food production and, thus, capable of coping with the growing world population, the long term consequences on the earth's environment should not be overlooked.
The department of Social Responsibility and Sustainability focuses heavily on the climate change system through its target to reduce the carbon dioxide emissions of the University of Edinburgh by 29% in 2020.
The Planetary Boundaries framework encourages us to reflect on the areas the University focuses its attention on when it comes to sustainability. The carbon dioxide emission target of 29% reduction by 2020 is a great initiative to contribute to bringing climate change back within the safe operating system for humanity. The University also has a policy on biodiversity, stating that "We are committed to actively enhancing and promoting biodiversity on our grounds". A great next step, I think, would be to establish and report on exactly what progress has been made on the back of the objectives that are summarized in this Biodiversity Policy.
I am left with two more areas of which the boundaries have been crossed; biogeochemical flows and land-system change. What is the University doing when it comes to these areas? What can the University do? Is there room for improvement regarding the biogeochemical flows and land-system change of University grounds?  Should there be more research into topics relating to these areas?
The easy to understand way in which the Planetary Boundaries framework highlights the areas where immediate attention is needed, as well as those areas where caution is required, to me, is where the power and importance of the Planetary Boundaries framework comes from. It allows us to gain further understanding on the effect we have on the earth and, crucially, how big of an effect we can afford to have. While it was established purely for scientific purposes, I believe that it may prove a useful tool for businesses, governments, and the University of Edinburgh as well.