Department staff get active and raise £1,724.17 for charities
Department staff get active and raise £1,724.17 for charities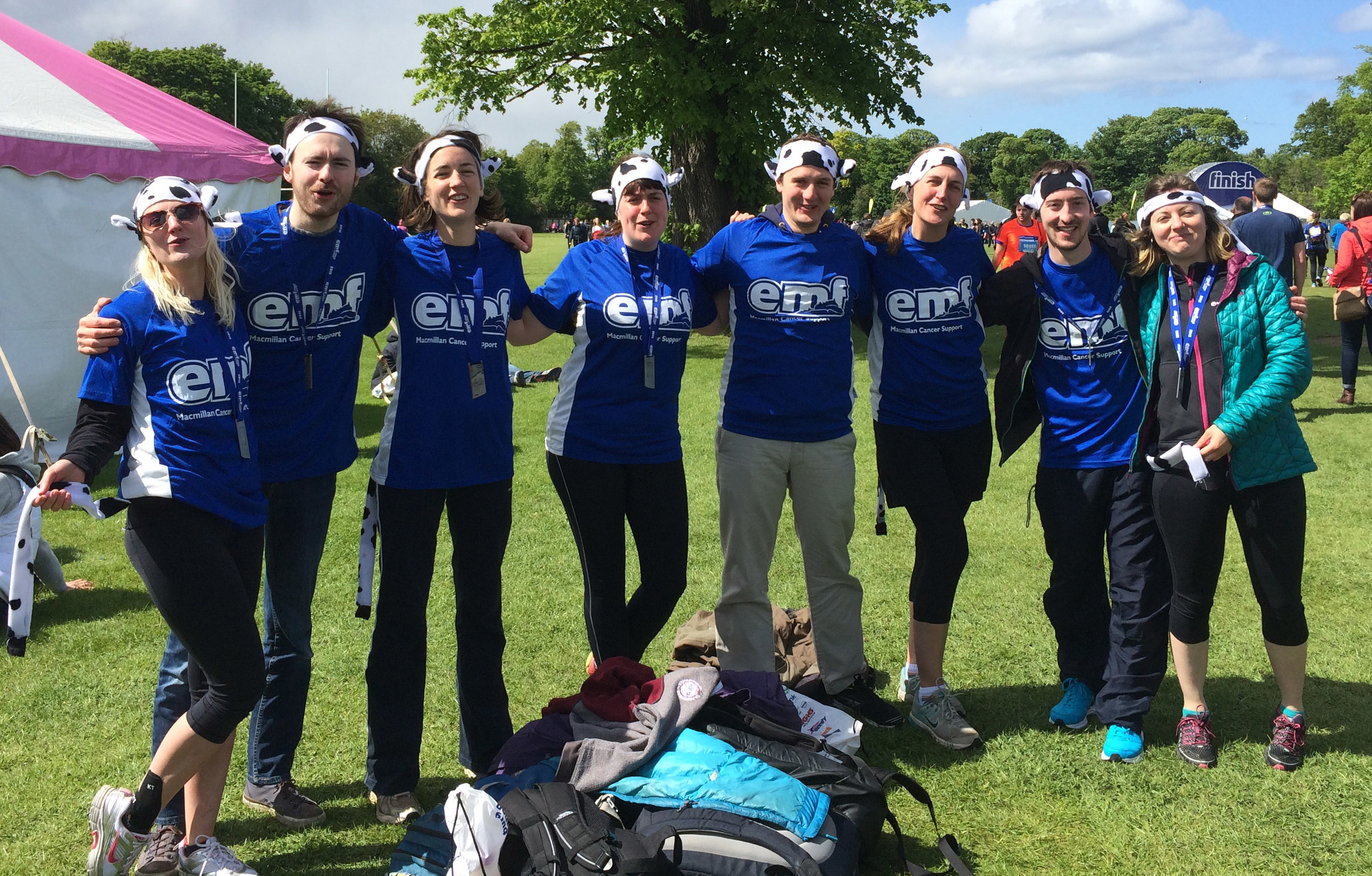 Staff in the Department for Social Responsibility and Sustainability have competed in both the Edinburgh Marathon relay and the Step Count Challenge to promote fitness, encourage active travel and raise money for local charities.
Two teams of 4 completed the Edinburgh Marathon Hairy Haggis relay on Sunday 31st May 2015:
Michelle Brown
Chris Litwiniuk
Alexis Heeren
Maddie Berg (a PhD student in the school of Geosciences)
Total time of 03.48.16
Matthew Lawson
Caro Overy
Sarah Ford-Hutchinson
Craig Wilson (external)
Total time of 04.12.38
Together the teams raised £892.63 for Gorgie City Farm, a free-entry community owned initiative that aims to educate inner city children & adults about farming and food production.
Another team from the department, the 'Walkie Talkies', entered the popular Step Count Challenge that began on Monday 16th March:
Luciana (Lucy) Miu
Wendy McDonald
Joe Farthing
Liz Cooper
Ruth Dwyer
Lasting for 8 weeks, the challenge aimed to get workplaces walking more and the team used their feet as their main method of travel. The Walkie Talkies were sponsored by Noom and Graze and raised £831.54 for Challenges Worldwide, an Edinburgh-based organization working to alleviate poverty in Ghana, Zambia and Uganda by supporting the development of local, sustainable business with a positive social impact. In total, the team took 3,779,259 steps and walked 1691.15 miles. Lucy was named a Step Count Champion by organisers Paths for All.
All 3 teams would like to thank everyone who supported them!