Reviewing the University's commitment to biodiversity & green infrastructure
Reviewing the University's commitment to biodiversity & green infrastructure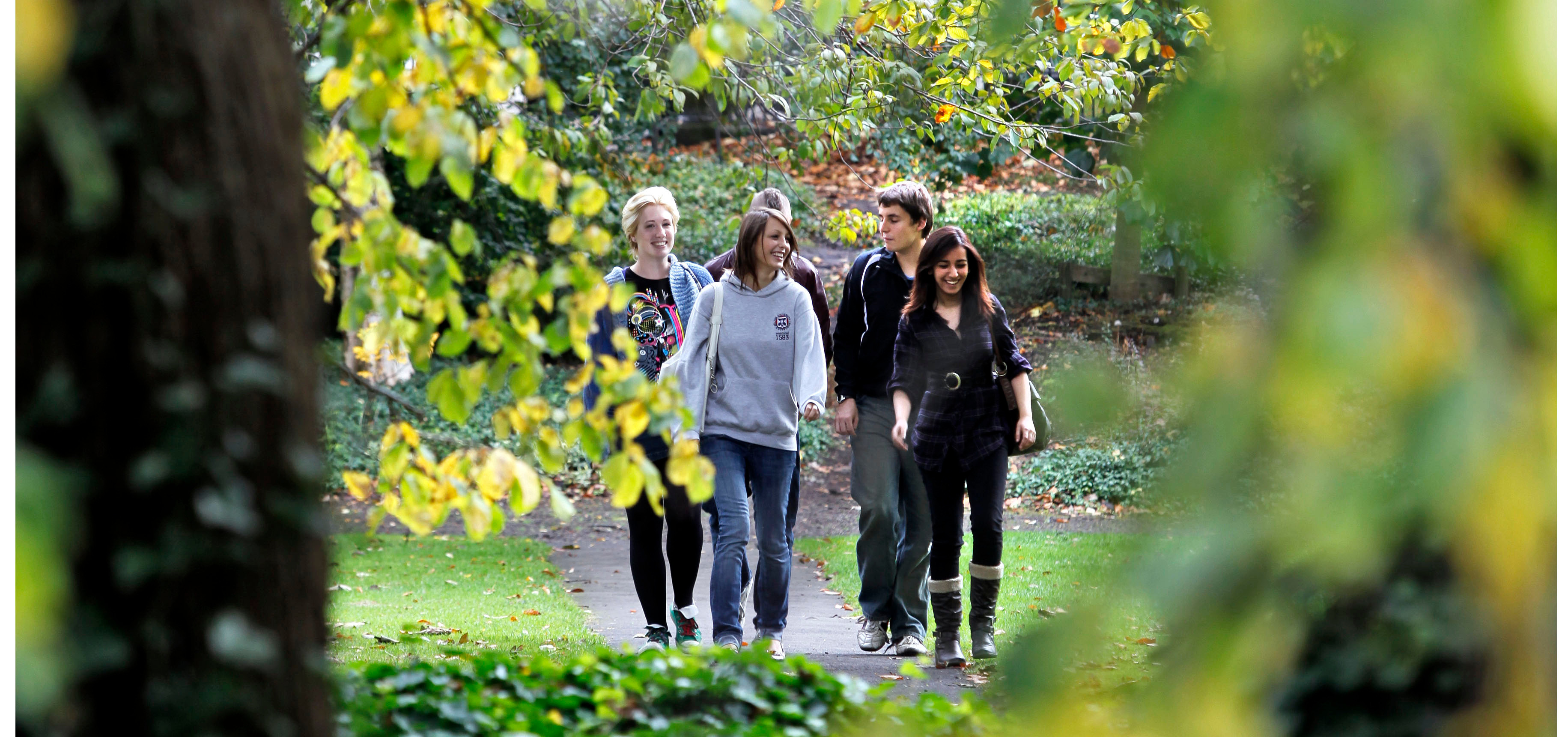 Our summer Student Assistant, Tara Richards has been working with the Department to make sense of the University's current commitment to biodiversity and green infrastructure. Here's a look at the progress she's made so far.
In 2013, the University of Edinburgh was awarded a 2.1 in accordance with 'People and Planet Green League' criteria. This is a grade lower than achieved in previous years. This summer, the Social Responsibility and Sustainability (SRS) team are reviewing ways to raise the University's marks through a review of its policies and implementation of biodiversity. This will be achieved through an analysis of recent legislation and engagement with stakeholders.
Biodiversity Policy
During the past month I have spoken with students and staff, most of whom are not aware the University of Edinburgh has a Biodiversity Policy, which may be viewed here: http://www.biodiversityscotland.gov.uk/doing/framework/strategy/
Written in 2012, this policy is based on 'Scotland's Biodiversity: It's in Your Hands (2004)', which has been designated as the Scottish Biodiversity Strategy. I intend to review the University's Biodiversity Policy by establishing recommendations, as well as highlighting gaps, through analysis of legislation, researching best practice methods and determining drivers that will facilitate the future of biodiversity on campus.
'2020 Challenge'
New Scottish legislation, also known as the '2020 Challenge', is effectively the result of renewed international targets such as the European Union's Biodiversity Strategy for 2020, and the 'Aichi Targets', presented by the United Nations Convention on Biological Diversity. On the 10th of June the University of Edinburgh was delighted to welcome Dr. Braulio Dias, Executive Secretary of the Convention on Biological Diversity, who spoke about these targets and their future. Not only were these targets explained but a wide range of aspects regarding their implementation were discussed. Leading features of the talk included: engagement and partnership with other parts of society to ensure the biodiversity aims are not employing an entirely top-down approach; incentives, such as putting companies on blacklists as the worst offenders of deforestation, as well as further endorsing the precautionary principle. Effectively 'refreshed' as a result of these Aichi targets, the new biodiversity strategy for Scotland and its management, including Ian Jardine, Chief Executive at the Scottish Natural Heritage, similarly advocated the former feature of engagement, especially with regards to energy companies.
Ultimately, the new '2020 Challenge' aims to protect and restore biodiversity, connect people with the natural world for the benefit of their own well being, as well as create benefits through a diverse natural environment and its services contributing to sustainable economic growth.
These aims, combined with more recent material, such as the UK National Ecosystem Assessment (2011) and the Great Britain's 'Biodiversity 2020', will allow me to make recommendations for effectively updating the policy.
Making sense at the University
My proposals will also rely on discussions with other Universities, the University of Edinburgh's own Landscape Management Team, as well as journal articles and professors with expertise where best practice methods for building and maintaining biodiversity are concerned. 
Maintaining biodiversity on campus requires a cultivation of objectives such as 'creating new habitats' and 'keeping ecological enhancement opportunities at the forefront of decision making'. Thus far, I have established, with the Landscape Management Team, that these aims require best practice methods that sustain and enhance 'green infrastructure'. This requires the use of ecosystems, green space and water in strategic land use planning, resulting in benefits for the environment and quality of life.
The implementation of the University's Green Infrastructure schemes have been documented here:
http://picasaweb.google.com/landscapesection
However, the objectives mentioned necessitate the use of other approaches as well. Through examination of the People and Planet Green League Table, I have researched various Universities environmentally sustainable practices. Analysis of their policies and environmental strategies has allowed me to process gaps and opportunities in the University of Edinburgh's own Biodiversity Policy. For example, apart from Sustainability Reports and Policies that emphasize the significance of biodiversity, other Universities have focused on creating Biodiversity Action Plans (BAPs) for each campus. These plans could be beneficial in allowing the University of Edinburgh to protect and restore its biological systems while also enhancing staff, student and local community involvement in biodiversity issues.
In the future I hope to afford the University more clarity with regards to the drivers compelling recommendations for the Biodiversity Policy.
Tara is a 4th year Msc International Development student at the University of Edinburgh.