2nd World Symposium on Sustainable Development in Universities
2nd World Symposium on Sustainable Development in Universities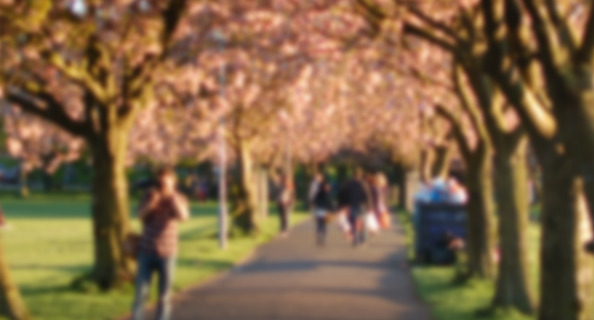 Our Engagement Manager, Caro Overy, attended this years World Symposium on Sustainable Development at Universities.
Over 200 researchers, lecturers, and practitioners from 31 different countries gathered at Manchester Metropolitan University to build on the learning from the 2012 World Symposium in Rio de Janeiro by reflecting on transformative approaches to Sustainable Development across disciplines.
Conference themes
The conference was split into themes of implementing sustainable development in the curriculum, research, operations and campus activities, and community and outreach programmes, as well as a space for reflection on student participation and engagement. There was also a theme encompassing a holistic approach to all of these. There were over 120 presentations of papers on these different themes, showing a huge diversity of effective and successful projects stemming from an equally large range of approaches.
Learning through example
The University of Sao Paulo have instigated an environmental management system and methodology for auditing that has not only improved their own performance, but that they have also been able to sell to local businesses and manufacturers. Another interesting example of embedding sustainable development into facilities was Strathmore University in Kenya, where the University has been able to take advantage of a soft loan from the French government and the purchase of excess power by the government, to install a large solar PV array with a payback period of 7 years.
At Franklin University, a small American Liberal Arts university in Switzerland, they recognise that travel is an integral part of academic study and therefore require all their students to take an Academic Travel module. When deciding on locations to ensure the correct learning outcomes are achieved, lecturers ensure that they take the lowest carbon route possible within the time frame (overland where possible, and when flying, not taking multi-leg flights), as well as offsetting emissions through a scheme, and planning the itinerary to use local hotels, restaurants and attractions thereby boosting the local economy.
Leeds University shared their process for the development of their sustainability strategy, which was useful to hear in light of our current work reviewing our own Social Responsibility & Sustainability Strategy.
At Nottingham Trent University, they are offering an extra-curricular course called Food for Thought open to all staff and students, designed so that course participants reflect on the connection between their discipline and sustainable food. Since food is such a multi-faceted but also tangible thing, this was deemed to be an effective vehicle to engage participants in sustainable development discourse.
Follow the sustainability trail
Symposium participants also had a chance to follow the Sustainability Trail at the new Birley Fields campus at Manchester Metropolitan University, with fruit trees, a small wetland garden space, a planned community orchard, and a Combined Heat and Power Energy Centre, the same technology we use to generate our energy at Edinburgh.
In the coming months, the papers from the conference will be published in a book, and I look forward to staying in touch with some of the other contributors to the Symposium as we all progress with our ideas and activities.