Covid-19 was horrible – yet we learned that flying less is ok
Covid-19 was horrible – yet we learned that flying less is ok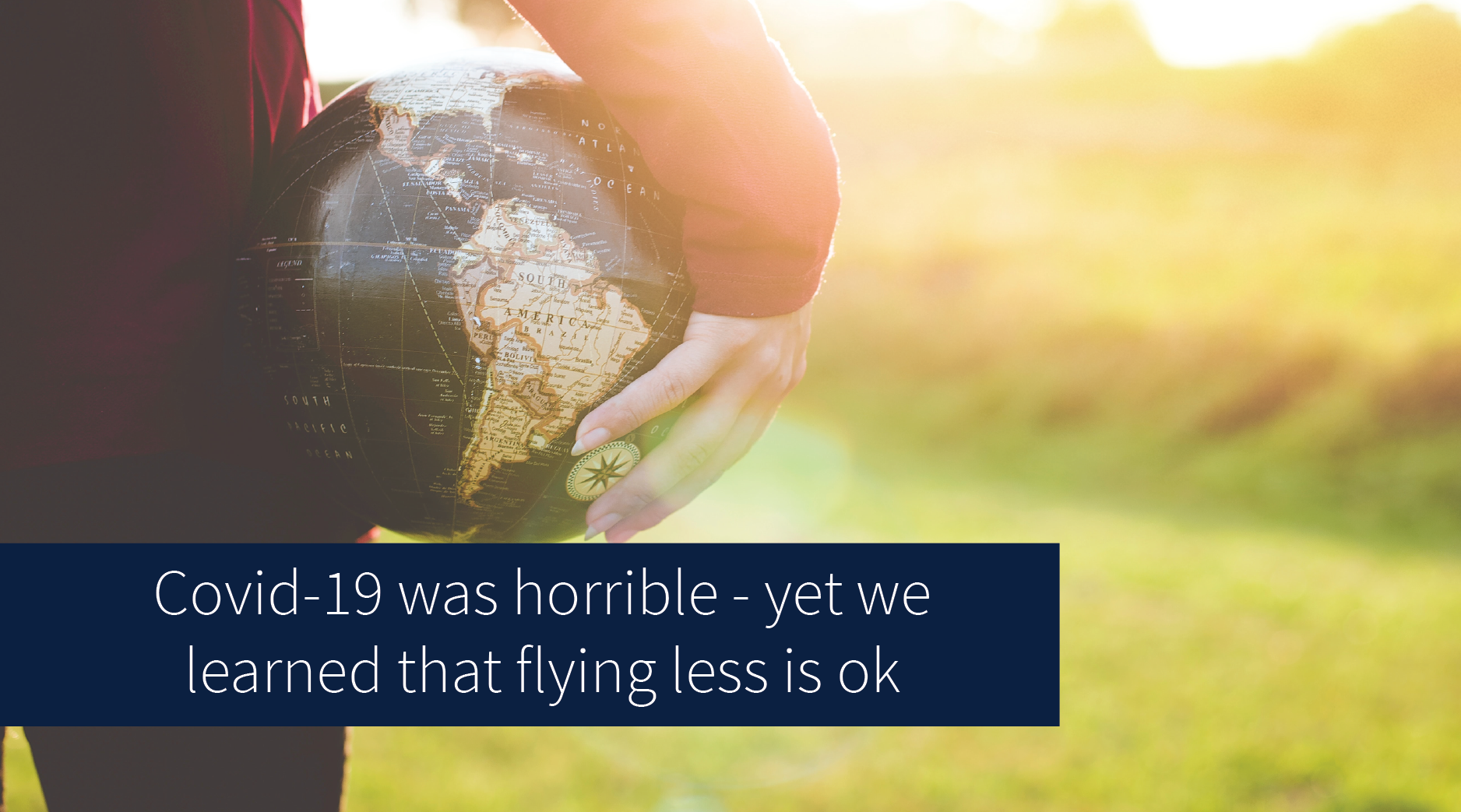 Jake Broadhurst, Edinburgh Global's Senior Partnerships Advisor explains how and why we should fly less.
As the global pandemic subsides, now is a great time not to fall back into flying for academic purposes – the planet depends on us.
Until February 2020 International travel was a big part of my work of building partnerships with peer universities and others around the world. Over the course of the previous 15 years, travel for the University of Edinburgh included organising workshops in Sao Paulo, Phnom Penn and Addis Ababa; presenting at events in Miami, Zhejiang and Accra; and brokering academic collaborations in Delhi, Porto and Kampala – and a myriad of other activities in other places.
Travel used to seem essential
Travel seemed essential. And while I felt uneasy about getting on so many planes, the idea that we could build meaningful partnerships and consortia without meeting in person barely crossed my mind.
Covid changed everything
Then Covid-19 changed everything and I found that we had an extraordinary ability to adapt. With a small group of Edinburgh colleagues, we made profound human connections with people in Colombia and the USA while planning, designing and delivering an online course; we worked with peers in the Philippines to develop a research evaluation methodology; co-authored emergency guidelines with experts in several UN agencies; and built the foundations of a new +£10m data institute. All without leaving our homes and under Covid-19 imposed lockdown.
So apart from necessity, what might be general principles we can tease out from these experiences of collaborative working – but never face-to-face? In hindsight we can make some observations:
We made a big investment in time and coordination that invited co-commitment
We shared the task of convening our conversations to build collective leadership; and
We made allowances for each others' circumstances – that is to say, forgiving foibles was a powerful way to create trust.
We can't wait around for aviation to go green
So, will – or should – it be possible to greatly reduce international travel for partnership development work? My lesson from the last two years is yes we can – and there is much debate and research that points to new modes of partnership building with far less air travel. Meanwhile, we cannot wait for the aviation industry to invent and scale-up green fuels or planes – these are decades away.
Opinion – Equity and sustainability: Why it's time to re-think student mobility [External]
Academic air travel has a limited influence on professional success [External]
There may be other reasons why people will find it difficult to move on from getting on planes. Travel – especially intercontinental – has cachet in University circles. While those of us who travel may complain about jetlag and lost time in airports, we also use these same conversations to indirectly project status. Travel demonstrates that we can mobilise resources, make connections, and gather information that others do not have.
The case for flying is mixed.
The evidence that we need to cut our carbon emissions is crystal clear. The pandemic taught us that we can fly far less and still deliver amazing collaborative impact.
Our task now is to build on this hard learned lesson and not slip back into old habits.
The good news is that we do not need to do this alone – in fact, we have a brilliant opportunity to invite collective leadership across the education sector to reinvent international collaboration to thrive within planetary boundaries.
Take Action