Good mood food with the Centre for Regenerative Medicine
Good mood food with the Centre for Regenerative Medicine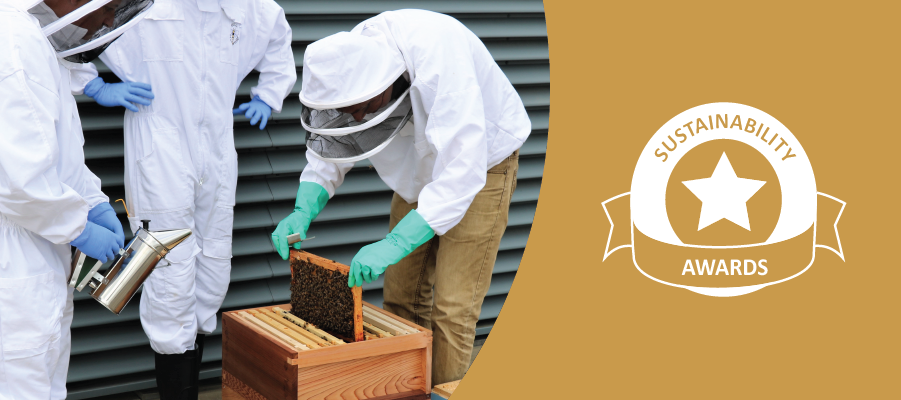 The Centre for Regenerative Medicine (CRM) have achieved their 2019 gold award by promoting healthy eating and raising awareness about the link between food and mood.
​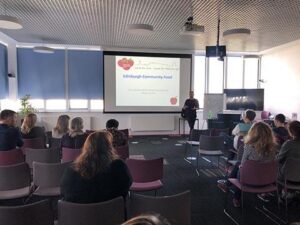 The Centre for Regerenative Medicine organised a programme of activities including sending regular, informative emails on the subject to the Centre's Wellbeing List and scheduling regular lunchtime seminars in collaboration with Edinburgh Community Food, with each talk providing general information and recipe ideas.
Talks were held on topics such as 'energy balance & exercise' and 'healthy office lunches', which also promoted reusable and plastic-free food packaging options. Free fruit provided every Tuesday was a prompt to start conversations about the importance of sustainable and locally-sourced produce.
Sociable sustainability
Good Mood Food talks were organised to take place directly before lunchtime, allowing staff to go straight from the talk into a healthier, more social lunch with their colleagues. The team saw this as setting a positive example to other staff and students around prioritising mental health and wellbeing in the workplace and striking the right balance with this alongside work. When advertising the events, and during the talks, fresh produce and plastic-free or reusable alternatives were promoted; for example, by directing colleagues to sites that listed the top ten reusable lunch boxes on sale.
The Future of Good Mood Food
The project was such a success with staff that it is planning to be continued with soup lunches, healthy picnics and further talks all in the calendar. The CRM team also hope to – where possible – tie in the Good Mood Food events with sustainable produce sourced from the centre garden.
Find out more about the Sustainability Awards
​