Bringing the University together: the Sustainability Awards Celebration
Bringing the University together: the Sustainability Awards Celebration
Meg McGrath, Communications Coordinator, reflects on attending her first Sustainability Awards Celebration at the University of Edinburgh. The celebration took place on the afternoon of Thursday 28 March 2019, at St. Cecilia's Hall.
As I joined the Department for Social Responsibility and Sustainability in November, this year's Sustainability Awards Celebration was my first at the University of Edinburgh.
The University's annual Sustainability Awards offer an opportunity for staff and students to make a difference and contribute to our University becoming more socially responsible and sustainable.
In order to receive an award, teams must demonstrate a commitment to social responsibility and sustainability by fulfilling a range of criteria focused on promoting ethical and environmentally-friendly working practices and behaviours. Efforts are then reviewed by trained student auditors, or staff peer auditors in the case of the Lab Awards.
It was wonderful to see staff being recognised for their hard work in achieving their Bronze, Silver or Gold Awards, and the pride they felt when receiving their award was obvious.
Staff and students were in attendance from all over the University, all united in the commitment of making our University a more sustainable and socially responsible place. From academics from the Institute for Genetics and Molecular Medicine to professional services staff from Printing Services, issues around social responsibility provide a rare opportunity for members of the University community to meet and learn from each other.
The huge range of impactful activities celebrated was vast and impressive. Two that stuck out to me were a Tutoring Project for Syrian Refugees and a smoothie bicycle to promote active travel and energy saving. The ambition and ingenuity of the different projects were really inspiring.
Our new category, 'Social Responsibility and Sustainability Changemakers', recognises and rewards staff who demonstrate leadership in social responsibility and sustainability and have had a huge impact on other staff and students, despite it not being a formal part of their job description. So many staff go above and beyond their job description to improve the University, and it was great to see staff who have shown continued commitment celebrated for their dedication.
The 'Community Partnership Awards' are another new category for this year. These recognise both the positive social impact the winning activities have had and the fact that the winners have worked in partnership with local communities in order to achieve them.
As well as a rewarding event for the attendees, I think the Sustainability Awards is incredibly valuable for members of the Department of Social Responsibility and Sustainability team. Not only are the Awards the culmination of our Engagement Team's hard work in supporting and auditing different labs, offices and residences throughout the year, but is a great morale boost.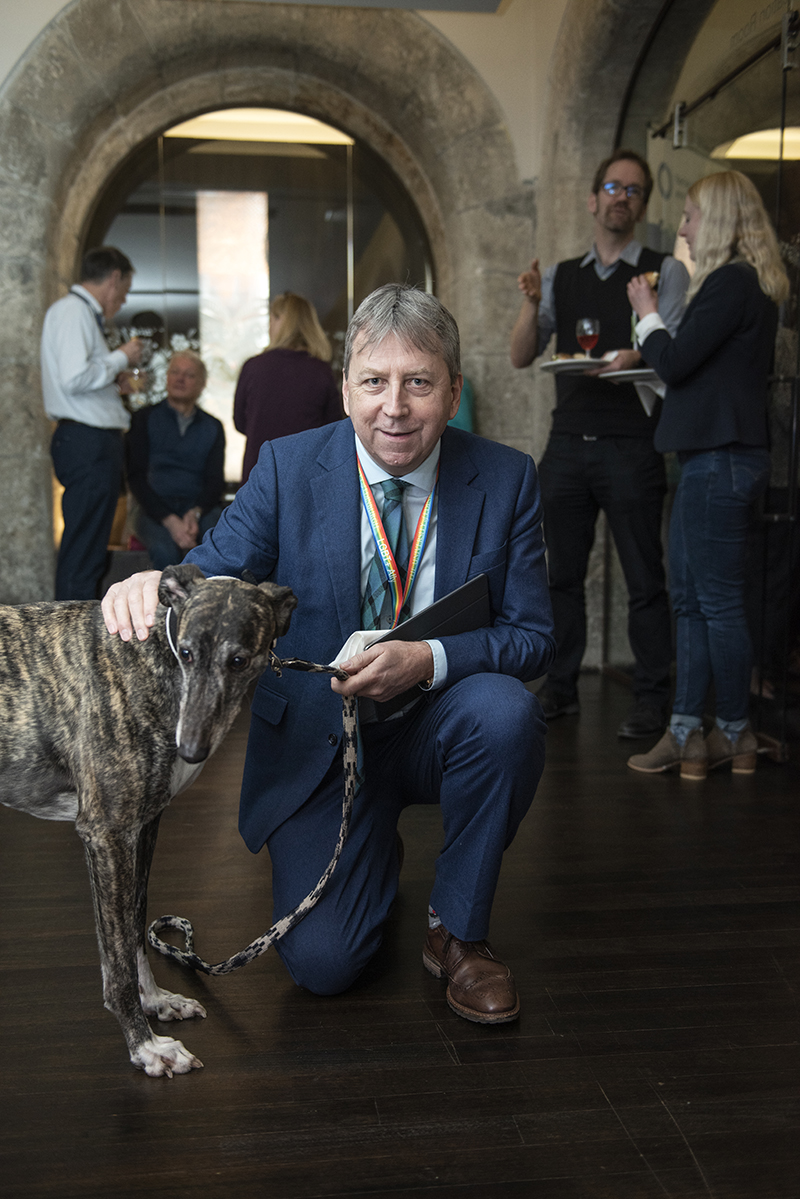 As a Department whose aim is making institutional change, it can sometimes feel like an uphill battle doing so across multiple large campuses and with thousands of staff and students. Hearing the University Principal celebrate and recognise the importance of the University taking action was really inspiring, and I felt feeling uplifted and excited about the upcoming areas of work the University is focusing on in the area.
On behalf of the Department for Social Responsibility and Sustainability, thank you to all of the staff and students who participated this year and continue to be the agents of change in making our University of Edinburgh a more socially-conscious and environmentally conscious place to study and work.