Sustainability at the Fringe
Sustainability at the Fringe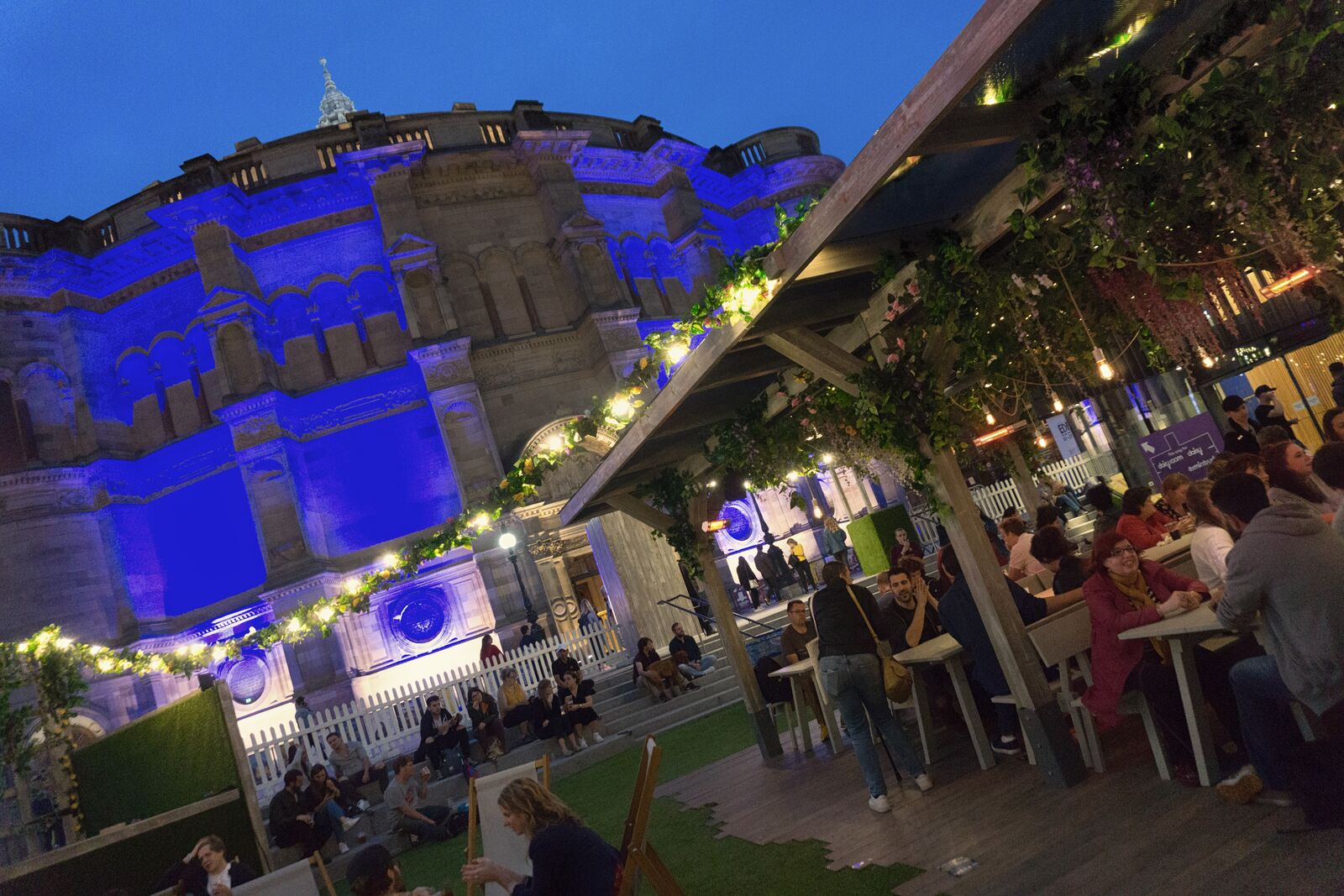 Kerry Cheek shares findings and recommendations from her work with the Department for Social Responsibility and Sustainability researching sustainability in the Festival Fringe.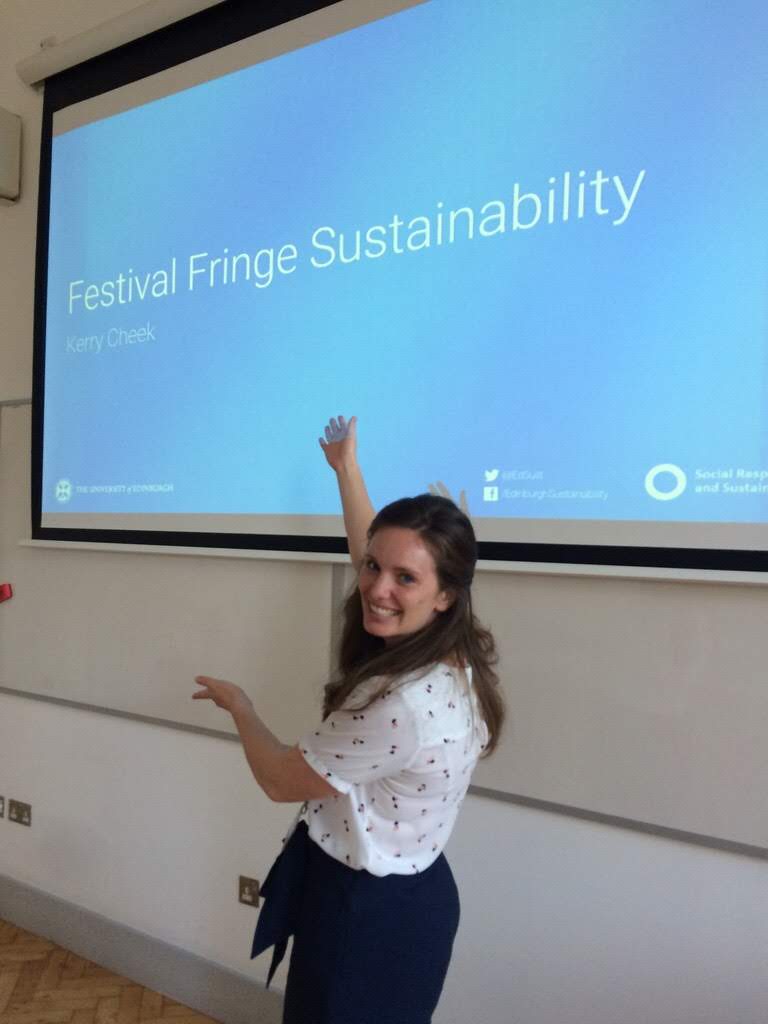 The Edinburgh Festival Fringe is the largest arts festival in the world. It is an open-access festival which consists of roughly 53,000 performances and spans 300 venues throughout the city. These festivities take place every August and, unless you've been living under a rock, you may have noticed the city expanding with excitement, colour, lights, and – let's be honest – waste.
While the Festival creates many incredible experiences, it is also a hotbed for practices which can damage the environment. The Fringe is one of five festivals in August, all of which lead to increased energy consumption and waste generation within the city. It is always important to be sustainable in our daily actions, but this is especially true during the Festival run-time. Here, I provide an overview of current sustainability initiatives within the Festival Fringe, as well as recommendations to increase sustainability in coming years.
What's been happening?
Many organisations in Edinburgh have been working to improve sustainability and social responsibility within the Festival. Creative Carbon Scotland publishes blog posts and guidance each year for festival sustainability, and has previously promoted shows with a green theme. Along with Festivals Edinburgh, they run the Green Arts Initiative and encourage Festival participants to become members. The Fringe Society coordinates events to support participants, such as the Sustainability in the Fringe Reception, Swap Shop, and Food Bank. Fair Fringe is working for fair employment practices, and the Sustainable Fringe Campaign is a small group of performers creating challenges and engaging festival participants with sustainable practices.
Within the University we have also made efforts to support festival sustainability. We have established an online sustainability platform which includes materials and events to support participants. Our website highlights festival-wide initiatives and University involvement in the festival – if you are a member of the University who is performing or involved in the Fringe, please let us know! We are also working to engage our festival tenants with University policies to ensure that activities which occur on University grounds reflect our environmental and social goals.
Where do we go from here?
Everyone involved in the Fringe can have an impact on festival sustainability. Festival participants – ranging from performers to production companies and venue organisers – have a great opportunity to choose environmental practices which impact people at all levels of the Festival. While it might seem that the 'big ticket' items to improve sustainability are up to organisers, there are still many things that visitors can do to reduce the environmental impact of the Fringe. Below are three simple recommendations for both participants and visitors to increase their sustainability.
Festival participants
Consider your travel choices! Transportation is the largest source of emissions for UK festivals. During the Fringe, this can mean your commute into the city, transport choices for sets and props, or delivery schedules once your venue is running. Using sustainable transport whenever possible and coordinating to minimise driving can have a big impact.
Design out waste! Use recycled content to produce your sets, costumes, and promotion materials (or better yet, go paperless and utilise social media). Reuse as much as possible and utilise the resources available to you, such as the Swap Shop and Food Bank at the end of the Festival.
Make it official! Create an environmental policy and elect someone in your team to be a Sustainability Champion. Maybe even take it one step further and begin tracking your company's resource use so that you can continue to improve in future years.
Visitors to the festival (especially University staff and students)
Down with single-use! Bring your reusable mugs, utensils, takeaway boxes, and water bottles. Many festival vendors will accept a reusable item in place of single-use packaging. We will be working next year to increase support for reuse in the festival.
Use University water points! The University has expanded the number of water points across all campuses and many are located in cafes or central areas available to the public. Bring a bottle, fill up for free, and avoid paying for water and a single-use cup.
Travel sustainably! Lucky for us, many staff and students live near the central Fringe area and can walk to the festival. When this is not the case, choosing to bike or use public transport instead of driving can reduce your travel emissions.
Whether you're a University employee, a short-term visitor, or a venue organiser, your daily choices can reduce the environmental impact of the festival. Only by working together on all levels can we make the Fringe as sustainable as it can be!
Further resources:
References: