Engaging with our suppliers on social responsibility and sustainability
Engaging with our suppliers on social responsibility and sustainability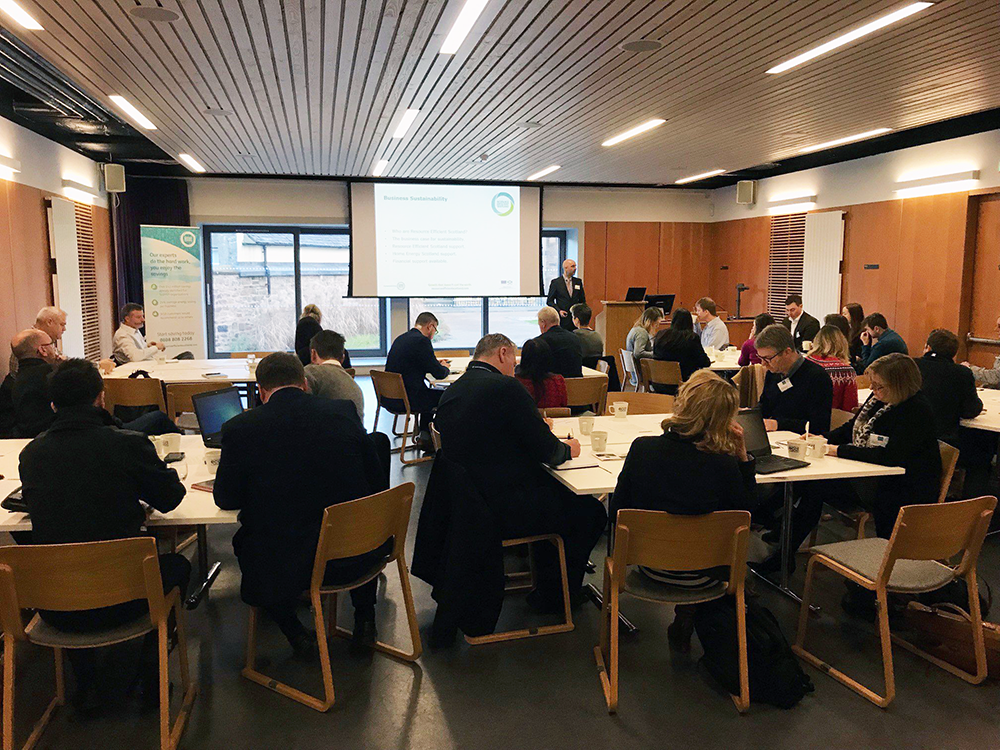 On 30th November, the Department for Social Responsibility and Sustainability, the Procurement Office, and Resource Efficient Scotland co-hosted an event for University construction and catering suppliers and potential suppliers.
The purpose of the event was to:
raise awareness among businesses we buy from of our social and environmental priorities and approaches
discuss relevant procurement regulation
explore ways to further support and collaborate with suppliers to meet shared sustainability goals
In the morning, our Procurement team explained the Scottish Sustainability Duty for public procurement, and how we as an institution are using Scottish government tools to assess social and environmental risks and opportunities related to different products and services, and prioritise actions. A discussion was held on Community Benefits – a requirement of procurement law for suppliers to demonstrate positive impact for local communities in a variety of ways. We then presented relevant University strategies and highlighted some policy areas and what best practice would look like – covering modern slavery, conflict minerals and palm oil.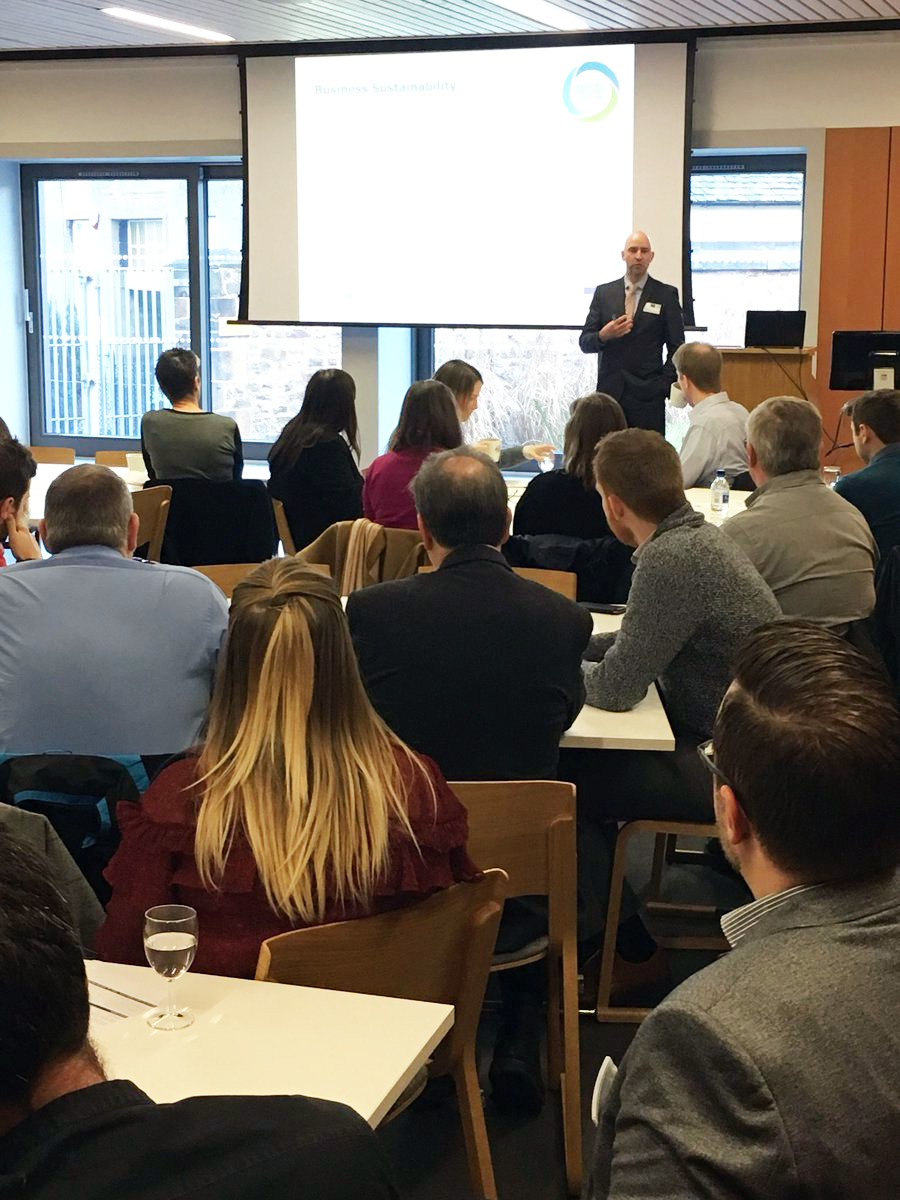 In the afternoon, Resource Efficient Scotland held workshops on circular economy and waste, where suppliers explored aspects of waste in their processes and supply chains that could be either reused, recycled or eliminated by finding alternative ways of working. Follow up training and support was offered by Resource Efficient Scotland, including Green Champions training and loans for small and medium-sized enterprises.
This event has inspired further discussion on how to best engage with our suppliers in meaningful ways in future. If you are a supplier to the University, or may be a future supplier, and you are interested in hearing about future events of this kind or learning more about our sustainability priorities, please get in touch with Liz Cooper (Liz.Cooper@ed.ac.uk).
Thank you to Resource Efficient Scotland for co-hosting the event, and to all of the suppliers for attending.