reuse and recycling
How to have a sustainable Christmas
How to have a sustainable Christmas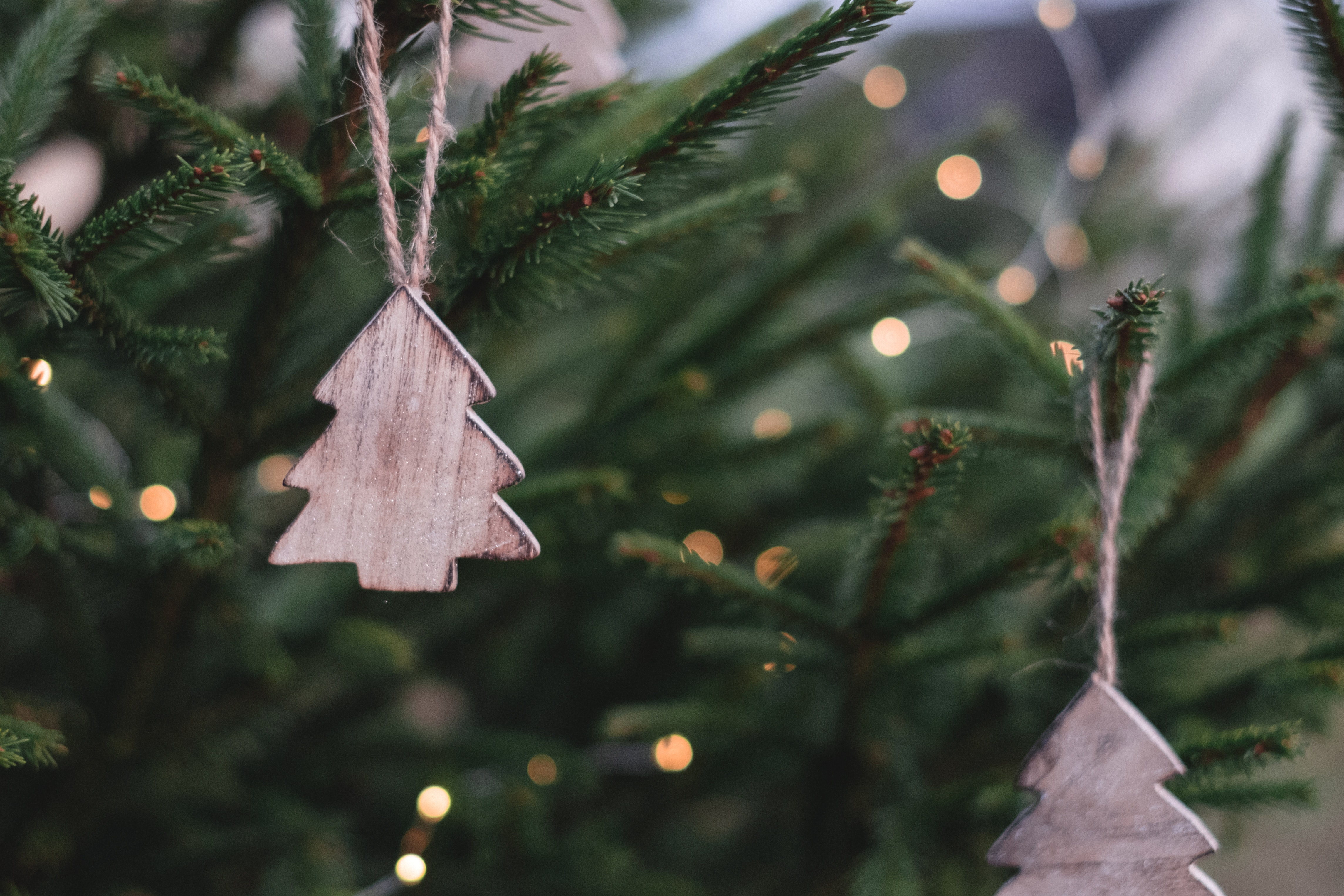 Megan McGrath, Communications Coordinator, provides advice on how to reduce your environmental impact this Christmas.
Christmas is one the most celebrated holidays in the UK. With Black Friday, the Boxing Day sales and an abundance of food and indulgence, it seems that the festive period has transformed into a celebration of consumerism more than anything else. For someone concerned with living sustainably, trying to minimise your  impact during this period poses quite a challenge.
With the average festive spend of the UK household estimated at over £800, enough wrapping paper used to cover the world 9 times, 8 million Christmas trees sold and 230,000 tonnes of festive food thrown away each year in the UK alone; the words "sustainable" and "Christmas" don't exactly seem like a natural combination.
I'm an avid charity shopper, work towards living a zero waste lifestyle and am committed to creating as little impact upon the planet as I can. Here are my tips on how to reduce your environmental impact this Christmas:
Gifts
An estimated £700 million is spent each year on unwanted Christmas gifts. Here are some ideas that will avoid the gifts you give gathering dust, as well as being planet friendly.
• Buy second hand: Edinburgh has a great range of great charity, second hand and vintage shops. Buying something already in existence as opposed to creating demand for new products is a great way to reduce your impact this Christmas. Also, your friend or family member will appreciate the time you've taken to choose their gift.
• Gift cards for their favourite shop: This will allow them to buy things they actually need, like and will use.
• Donate to a charity or cause they're passionate about: your money will help lives as well as helping the planet!
• Shop local: if you are going to buy something new, why not purchase from one of the many independent shops in Edinburgh? Whether it's locally roasted coffee beans or a piece from a local artist, there's something to suit everybody.
• Repurpose something you already have: have an item of clothing or ornament your friend has always admired but you don't have use for anymore? Gifting something you already own, not only de-clutters your home but gives that item a new one too.
• Homemade baked goods: in case the season wasn't indulgent enough already, taking the time to make your loved one something is a great option for those on a smaller budget who still want to put thoughts into their gifts. Try these two ingredient dark chocolate truffles!
• Secret Santa: Only buying and receiving one present within a group (whether that's family, a group of friends or colleagues) reduces the amount of both money spent and products bought. Even better if you could persuade everyone to buy the gifts second hand, locally, or one of the other suggestions!
• Gift wrap: Using ribbon or string to fasten recyclable paper, wrapping with fabric or simply reusing an old gift bag cuts down on your waste massively. Keep the Christmas cards you do receive this year for next year's gift tags and send e-cards over their paper counterparts.
Food
From the day itself to the preceding Christmas parties, indulgence in seasonal food is almost mandatory. However, this results in our country consuming up to 80% more food than the rest of the year.
"Food is the single most important, everyday way for people to reduce their own environmental impact" The Soil Association
• Transform your leftovers: Turn them into new meals, freeze or invite friends and family to share them with you to prevent waste.
• Plant based choices: Food's impact upon the environment is not only the volume eaten or wasted, but is dependent upon the kind of food too. A kilogram of beef reared on a British farm can generate the equivalent of 643kg of CO2. You'd need to consume 300kg of soy protein to create the same impact. So swapping your beef wellington for a mushroom one, or your turkey for a tofu-based replacement might be an easy option for a sustainable Christmas Dinner.
• Compost: If you can't compost your food scraps, using your vegetable peelings for making stock is a simple way to prevent waste. Season with leftover fresh herbs for an easy start on next year's soups and sauces.
Decorations
What's Christmas without the annual tradition of putting the wreath on the door, or the star on top of the tree? Decorating your home doesn't have to cost the earth.
• Christmas trees: If you're buying a real Christmas tree, opting for one that has been approved by the FCS Commission or the Soil Association ensures it's been grown sustainably. Buying a tree with potted with its roots still intact allows you to plant it in the garden, until you need to use it next year. If this isn't an option, ensuring you recycle your tree allows it to be used for compost or paving.
• Avoid plastic decorations: Garnish your tree with wood, organic cotton or cloth adornments, as they will last longer than plastic or glass. Upcycle scraps of material or ribbon for easy decorations. Your local charity shop likely as a selection of second hand ones too.
• Lighting: Ensuring your Christmas tree's lights are energy efficient could save you up to 90% on costs without dimming your celebrations. Using a timer further reduces unnecessary energy usage.
Travel
Christmas is a time of reuniting with family and friends, and this can mean a lot of travelling.
• Public transport: Using the bus or train where possible when travelling to family events, parties or doing your Christmas shopping reduces fuel consumption. Ordering online and in bulk, or collecting gifts from store in person also saves the fuel from multiple deliveries.
• Go outdoors: Make one family event getting out in nature. The National Trust has a calendar of festive events or simply go for a walk around your local park.
Remember to turn off your switches, close all windows and doors and remind your friends and colleagues to do the same! Whether you're staff or a student, get involved with the Winter Shutdown to make sure your office (and home!) is safe and sustainable over the break. 
However you spend your day, Merry Christmas from all of us here at the Department for Social Responsibility and Sustainability!
Got any other ideas for a sustainable Christmas? Let us know in the comments below!