4 thoughts and one picture from Rewilding the World
4 thoughts and one picture from Rewilding the World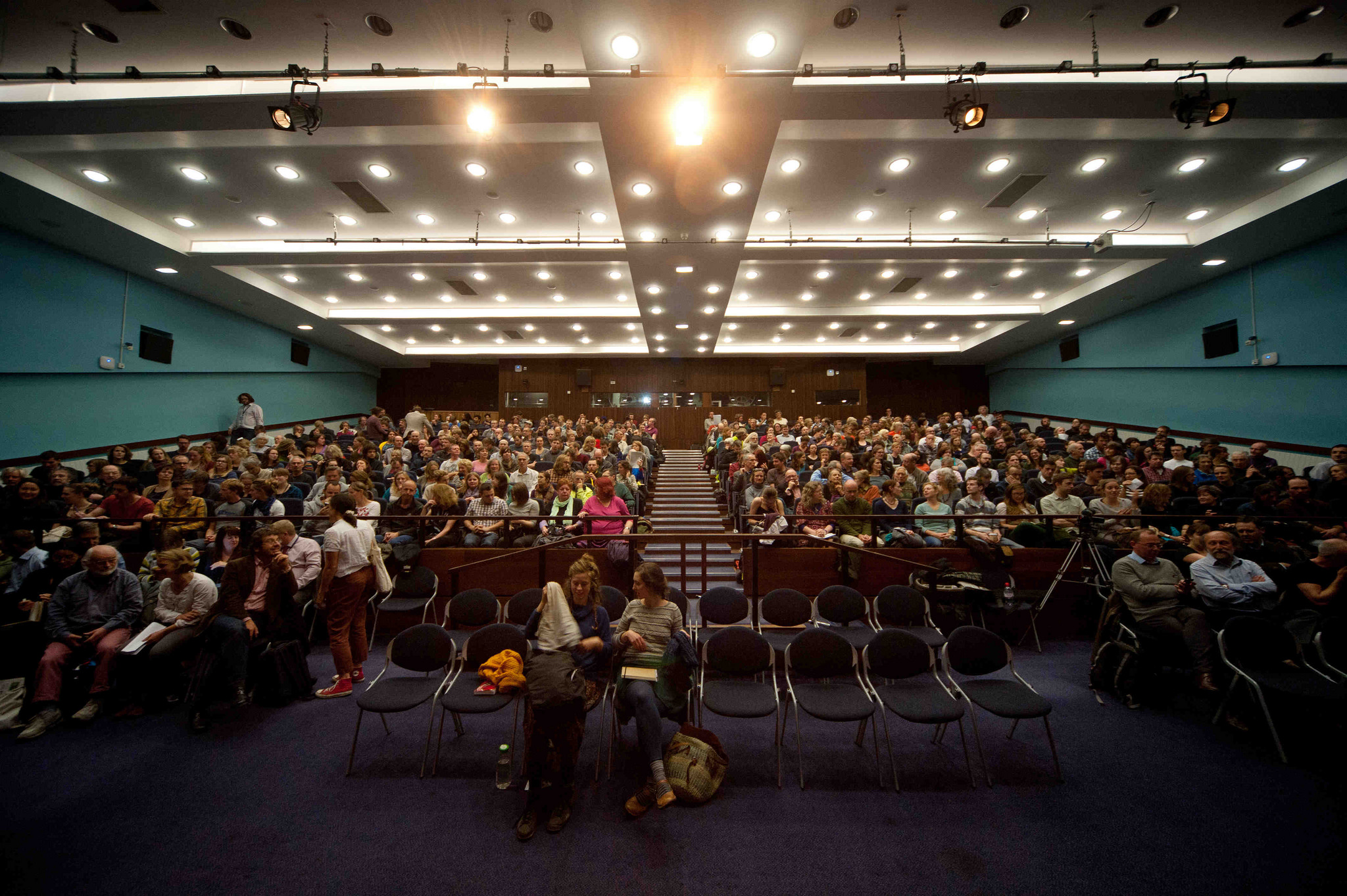 Last night I had the chance to listen to George Monbiot (the well-known journalist and author of Feral and Alan Watson Featherstone of Trees for Life speak on the fascinating issue of rewilding at our event "Rewilding the World".
My colleague Caro will be writing a longer post on the event in the next few days – as well as a full recording of the event – but I wanted to share four quick thoughts:
As the Director of the Department for Social Responsibility and Sustainability, it was great to see us getting the credit for stimulating the debate and hosting a lively event for more than 500 people. Well done to my staff and our student helpers and many thanks to the speakers and our audience for attending. We hope to do many more in future and I was delighted to see and hear that the event inspired so many conversations and discussions before, during and after.
It was great to be challenged as to whether we are getting nature conservation right. Both George and Alan compared our current landscapes in Scotland to museum pieces- ecologically frozen in time and bereft of true excitement, connection and resilience and diversity. Now I suspect we don't want to reject all of the achievements of our nature conservation achievements and the work of bodies such as Scottish Natural Heritage. I suspect the issues are more complex and need more reflection before we entirely replace our existing conservation paradigm. But none the less, the very challenge should make us reflect on what we want from nature, what space we need to give nature and what our measures of 'success' look like.
The idea of giving nature more space, the concept of  rewilding or as I tend to see it – restoring nature – are certainly ones that I think the time is right for action. We have spent the last 30 years cleaning up Scotland's contaminated land, rivers and bathing waters. Now we need to go much further in my view and aim to restore our trees, our peatlands, our lost wildflower meadows and many of the other parts of nature we have foolishly lost since 1945. This will be good for nature, good for us, and I have no doubt good for the economy.
My last thought is that we need to think as a University how this agenda fits with our own aspirations to be a sustainable and socially responsible university. How can we help people reconnect to nature, what does a green campus look like in practice, how can we support local efforts to rewild? These are areas I'll be giving thought to over the coming months and years.
If you found this event interesting, then you might enjoy in the other events we have planned this semester.
What thoughts did you take away from the event?