Leganto – a new reading list tool
Leganto – a new reading list tool
You will have no doubt heard that the University is moving from our current reading list supplier, Talis Aspire, to a new supplier, Ex Libris and their system, Leganto. I have been lucky enough to work on the procurement project and now the implementation project.
Why are the Digital Learning Applications & Media team involved I hear you cry? Well it is simple really, both of our main Virtual Learning Environments – Learn and Moodle – and the other bespoke platforms have links to the current resource lists. It is an easy way for students to access their readings and allows them the additional benefit of being able to see if books are available before heading to the libraries.
Leganto will use LTI (Learning Tools Interoperability) to link with the VLEs, this will hopefully make it straightforward for a student or staff member to go straight through to the reading list without having to authenticate again.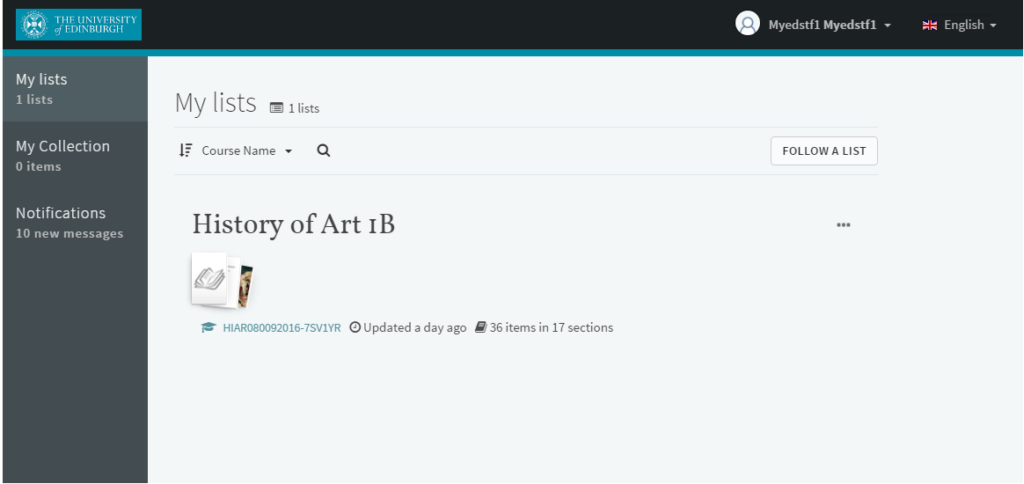 Within Learn, in a similar manner to the current Talis Aspire reading list, we will be creating links on the University template which will be disabled when your course is created but can be enabled to allow students access to their list. Make sure you have  list before you enable the link! The lovely folks in the Library team can help with that.
Leganto brings with it some new functionality which the Library folks will be telling you all about but in the meantime I would just like to say how much fun it has been working with the Library team and learning more about their systems.
For more information or queries about Leganto please email library.learning@ed.ac.uk
Share