PebblePad v5 Sneak Previews – Part 1 – The Dashboard
PebblePad v5 Sneak Previews – Part 1 – The Dashboard
A few weeks ago we let you know the exciting news that Pebble+ v5 is coming to the University on the 20th of June. We thought you might like to see some of the new features introduced with this upgrade alongside a sneaky peak at the new interface.
This time we will take a quick tour of the dashboard. When you log into v5 you are taken to a dashboard, it shows you the last asset you worked on and provides links to various parts of the system.

Some Highlights
A handy link to the asset you last worked on!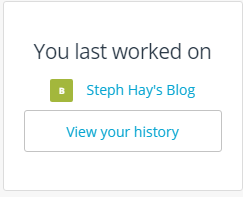 Need to know submissions dates or wondering if feedback has been released?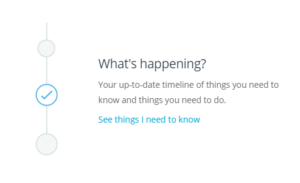 Feeling like you need a helping hand to get started?
We'll do a more in depth post on the Learning Centre shortly as we think it is a great resource to be able to access quickly and easily from your Pebble+ account.
We hope you like the new look and feel of v5!
Fancy learning more about PebblePad? Visit our web pages:
http://www.ed.ac.uk/information-services/learning-technology/portfolios
Share