Charlie Joins the Interactive Content Team
Charlie Joins the Interactive Content Team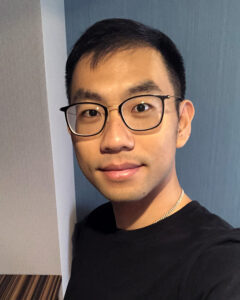 I'm very pleased to welcome Man-hin (Charlie) Chu to the Learning, Teaching and Web (LTW) Services Directorate.
Charlie joined the Interactive Content team this week as our Assistant Web Developer and he will be sitting next to Jackie and myself in Argyle House, floor H/West.
He will be working with both DLAM and the WAC Section's Web Development Team with Billy Wardrop, where his time will be split equally.
Please say hello when you can.
Kind regards, Stewart
Interactive Content Manager (DLAM, LTW, ISG)
Contact details
Charlie's email and telephone number
Share