'Diabetes Foot Screening' training website relaunched
'Diabetes Foot Screening' training website relaunched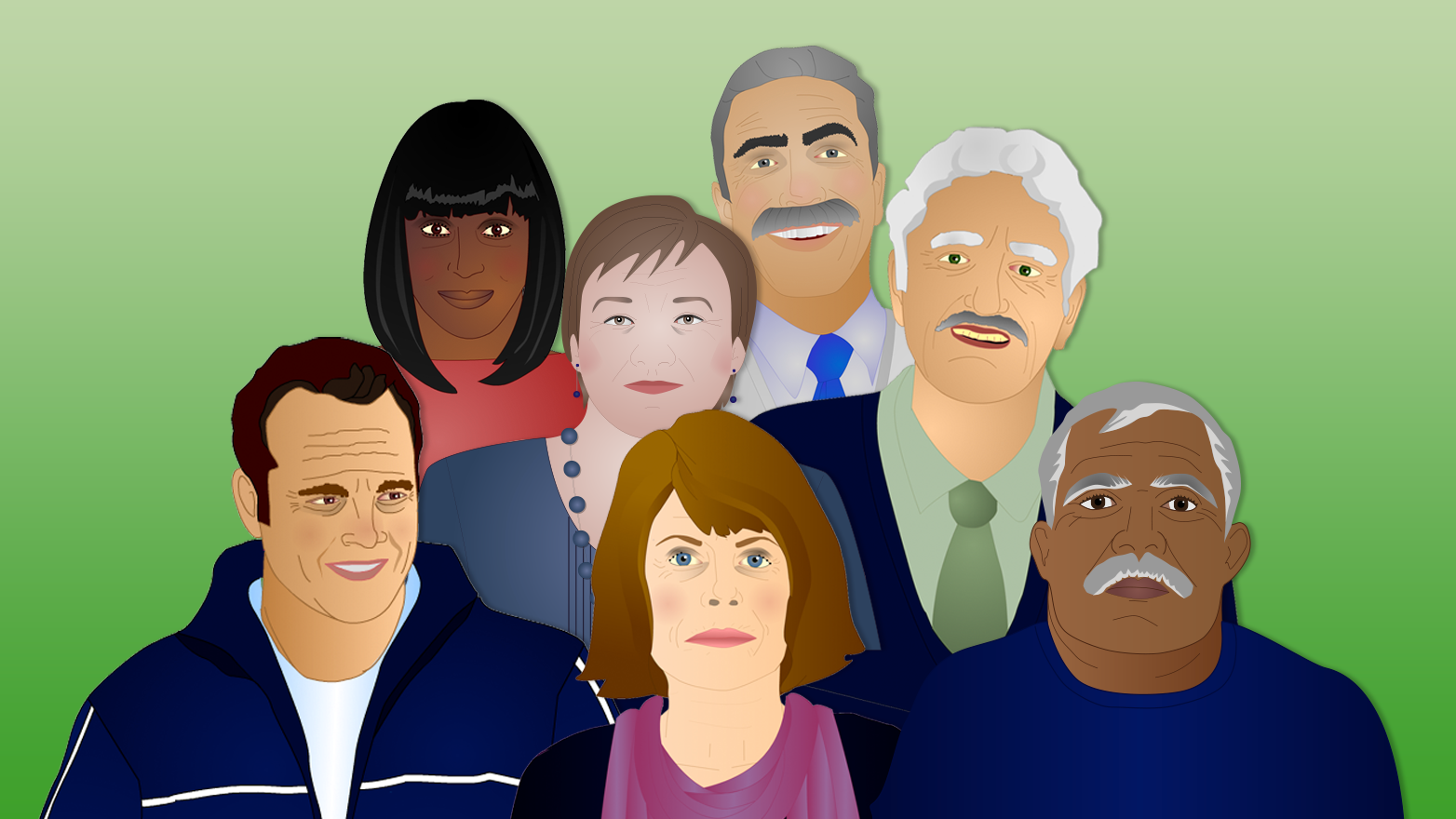 First launched in 2011, this popular Scottish Government funded e-learning resource was refreshed and relaunched on 9th June 2021, coinciding with national changes to foot screening services across Scotland.
'National Diabetes Foot Co-ordinator' Duncan Stang kindly provides a short overview of this collaborative project with the University of Edinburgh and the measurable impact it has made to foot screening services.
Testimonial from Duncan Stang  MCPod FCPodMed, FFPM RCPS (Glasg)
"I first approached the e-learning department of Edinburgh University towards the end of 2010 when I had requested, and been granted, a budget from the Scottish Government to produce a training website to standardise and improve the way Diabetes Foot Screening was carried out in Scotland and to ensure that the simple process of foot screening was carried out in an appropriate and evidence-based fashion.
After working with the exceptional team in the e-learning dept of Edinburgh University for a number of months the Foot Risk Assessment and Management (FRAME) website was launched in June 2011.
This has been a phenomenal success with 15,000+ undertaking the training and the website having 77,000 unique visitors and 2 million page views.
When the website was launched in 2011 only 25% of the Diabetes population in Scotland had their Foot Screening carried out and recorded on the appropriate manner. With the help of the FRAME website we managed to reach, and surpass, the Scottish Government target of 80%.
Foot screening is now able to be carried out appropriately and safely by a much wider group of Healthcare Professionals / Workers following this online training which has not only improved the quality of service but has delivered a much more patient centred and efficient service.
In March 2021 work started to update both the FRAME website/platform and its content, for modern accessibility needs and to extend their lifespan for browsers no longer supporting Adobe Flash.
This process coincided with the changes that were being made on a national basis to the way foot screening services are now to be delivered across Scotland.
This whole process was managed by Stewart Lamb Cromar, the Interactive Content Manager and Jacqueline Aim e-learning Content Developer from Edinburgh University.
The Scottish Diabetes Foot Action Group would like to take this opportunity to sincerely thank Stewart and Jacqueline for their patience, dedication, skill and knowledge during the process of producing the updated website to the standard it has been and having it delivered on time and within budget."
University perspective
'Interactive Content Manager' Stewart Lamb Cromar will now highlight the extensive improvements made to the e-learning platform and the educational content within it.
Technical improvements
Sustainable e-learning platform

New website takes full advantage of WordPress, a free and open-source content management system (CMS) using modern technologies. Specifically, it's written in PHP and uses a MySQL database.
The 2011 platform technology used was Classic ASP (VBScript). ASP is now discontinued and the University's ability to support it long-term was a critical issue.

Adobe Flash dependency removed

All interactive content (simulations, quizzes and certification) is now HTML5 compliant (mobile-friendly) and published via two well-established and popular solutions (H5P and Tumult Hype).
Adobe no longer supports Flash Player and they strongly recommend all users immediately uninstall Flash Player to help protect their systems.
Since 31st December 2020 most desktop browsers disabled the Flash Player plugin by default.

Accessibility and functionality improvements

This website is now fully compliant with the Web Content Accessibility Guidelines (WCAG) version 2.1 AA standard.
Website search functionality (the 2011 version had no search capabilities).
Improved navigation – ability to see an overview of each module and navigate directly to any page within.

Responsive web design

Web pages now render well on a variety of devices and screen sizes.
The 2011 version was only optimised for desktop computers.

Geo-blocking removed

We no longer restrict website access to UK visitors only (based on IP address), anyone in the world can now freely use this resource.
Content improvements
Better representation

When we originally developed these virtual patients (VP) 10 years ago there was an ethnicity imbalance, 5 out of 6 cases were White* (83%).

* We've used this .GOV.UK list of ethnic groups:

Similarly with sex, only 2 out of 6 cases were female (33%).
Amendments and additions:

In 2017 we added a new VP Magda Rolowzki [High-risk, F, White (White Polish)].
In 2021 we have replaced Graham Smith [In Remission, M, White] with Reyansh Kumar [In Remission, M, Asian, Asian Scottish or Asian British].
In 2021 we amended Jennifer Hume [Low-risk, F, Asian, Asian Scottish or Asian British] to 'African' or 'Caribbean or Black'.

This new site currently has x5 White (71%), x1 Asian, Asian Scottish or Asian British (14%) and x1 'African' or 'Caribbean or Black' (14%).
There are now 3 out of 7 female VPs (43%).
We have amended some of the interactive quizzes (H5P and Hype content) to now include a variety of skin colours in our illustrations.
And we are in the process of sourcing and publishing additional clinical photography to show better representation.

Consistent and sensitive language, for example:

Previously:

"…involved in the care of a patient with diabetes."

Now:

"…involved in the care of an individual with diabetes."

Updated references

Tens of outdated or broken links (external resources) have now been updated and fixed.
Free national resources
Both the NHS Scotland and NHS England versions of FRAME can be accessed for free via the same URL:
Diabetes Foot Screening website
Target audience
Diabetic foot screening may be carried out by any health care professional/worker involved in the care of an individual with diabetes.
Learning outcomes
On completion of this resource you should have a working knowledge of foot problems in diabetes, be aware of the importance of foot screening and how to carry this out. You will learn:
An overview of diabetes mellitus
How to identify common foot problems in diabetes
How to assist in the management of these problems
Risk factors
Share