Adobe Flash player end-of-life guidance
Adobe Flash player end-of-life guidance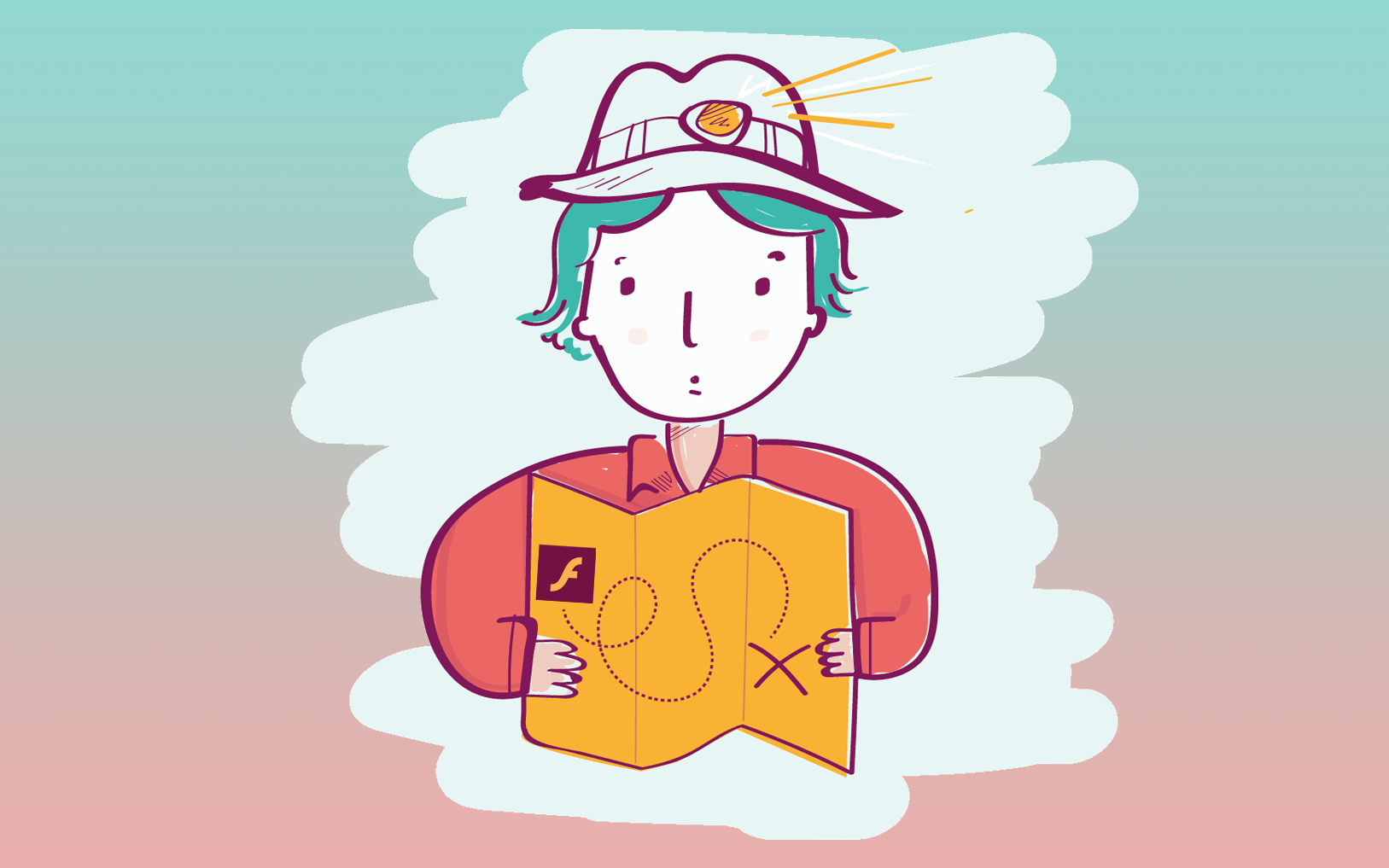 Adobe first announced in July 2017 their intention to stop updating Flash player at the end of 2020.
There are still quite a number of e-learning websites which use Flash for interactive content such as animations, quizzes and games. These will stop working for most people from January 2021 when Adobe will start blocking Flash content.
For more information on this issue please visit Adobe's Flash Player End of Life information page.
Instructions for re-enabling Flash in your browser
N.B. This information is subject to change
Most versions of browsers, such as Google's Chrome, already have the Adobe Flash Player disabled by default. However, you can re-enable Flash for individual websites that you actively choose.
You can test your browser with this exemplar page which has a Flash interactive embedded:
Stroke 4 carers: Stroke cause and effects: TIA
Before re-enabling Adobe Flash Player for use in your web browser please check availability below then follow the instructions:
Limited time

Firefox – available until  26th January 2021
Google Chrome – still available until next update January 2021

Conditional
No longer supported

Safari – Flash player was removed from Safari in September 2020
Browser support deadlines
Chrome
Flash Support Removed from Chromium (Target: Chrome 88+ – Jan 2021)

Flash support/ capability will be completely removed from Chromium.  It will no longer be possible to enable Flash Player with Enterprise policy in Chrome 88+.
The Chromium project: Flash Roadmap
Firefox
Firefox version 84 will be the final version to support Flash. Firefox version 85 (release date: January 26, 2021) will ship without Flash support, improving our performance and security. There will be no setting to re-enable Flash support.
Mozilla Firefox: End of support for Adobe Flash
Safari
Apple Safari version 14, released for macOS in September 2020, will no longer load Adobe Flash Player or play Flash content.  Please visit Apple's Safari support for more information.
Microsoft Edge / Internet Explorer
Flash will not be disabled by default from Microsoft Edge (built on EdgeHTML) or Internet Explorer 11 prior to its removal by December of 2020.

Flash will be completely removed from all browsers by December 31, 2020, via Windows Update.
Windows: Update on Adobe Flash Player End of Support
How to access Flash after player is removed from browsers
Ruffle
Ruffle (still in development) can be installed on websites, as a browser extension and on your computer.
About Ruffle, downloads and instructions to install
Further details on how to install the Ruffle browser extension
You can test your .swf files on their demo site
N.B. As yet Flash with ActionScript 3 does not work (currently only 5% of AS3 language supported).
Older browser versions
Although this may work with some, not updating your browser is not recommended due to security issues.
Text alternatives
It's always worth looking for text alternatives next to any Flash content. For the last 10 years we've always supplied a text equivalent (e.g. transcript) underneath our interactive content. This is necessary for screen readers, but also convenient for smartphone or tablet users without the Flash player.
Further reading
'Flash is finally dead. This is why we should all mourn its passing' (Wired article)
'Adobe Flash Player is finally laid to rest' (BBC News article )
'Adobe Flash Player reaches the end of its life' (BBC News short video)
Credits
Playful Engagement illustration 005 (modified)
Copyright ©Stewart Lamb Cromar and Annie Adam, The University of Edinburgh 2018/2019 CC BY.
This work is licensed under a Creative Commons Attribution 4.0 International License.
Flash logo
By Adobe (trademark guidelines), Public Domain (Wikimedia commons).
Share