Vlog: Recent Animation Work – Part 1 (Myth Busting, behind the scenes)
Vlog: Recent Animation Work – Part 1 (Myth Busting, behind the scenes)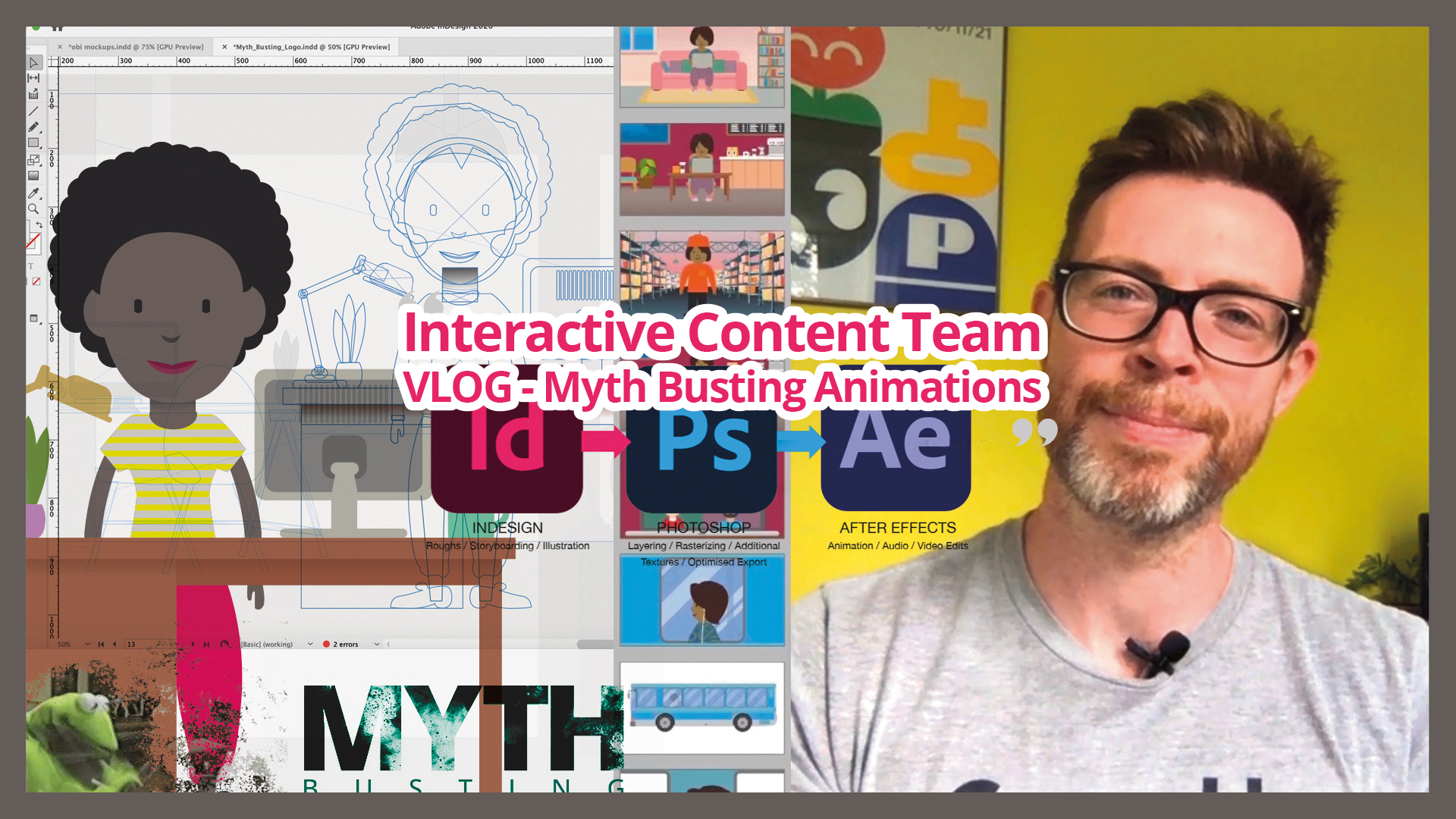 This vlog entry is split into two parts (because it goes on for so long!).
I had inteded to cover two projects in one video but I've had to plit themin two. This part documents the creative process for the Online Learning Marketing team's Myth Busting animation series and how they were created with the Adobe Creative Suite. Great fun to work on! I detail the creative process and workflow aross 3 different Adobe platforms to delivery.
Vlog: Recent Animation Work – Part one
Myth busting online learning – 'teaching quality'
How to get in touch
We will be happy to discuss your needs and ideas and develop an approach that delivers a high-quality output whatever your budget.
How to access the Interactive Content Service
Online learning channels
Online learning Instagram account
Online learning Media Hopper Create channel
Share