Leaving Argyle House: Looking back on 11 months as an Intern
Leaving Argyle House: Looking back on 11 months as an Intern
Over my 11 months at ISG, I have seen the office shift in a variety of ways. At the start of the 'Academic Blogging' internship, my days were fueled by Slack conversations and sweaty office clothes. In these last days, the warmth of approaching summer triggers past memories, since replaced by jumpers and tea.
Being a part-time intern during the year was quite different to working full time over the summer (for more tales about that, you can read my post on the Intern blog I co-created). Balancing my final year of University and a job certainly challenged my ability to time-manage my assessments and personal life. However, it also made me appreciate office life in an entirely different way.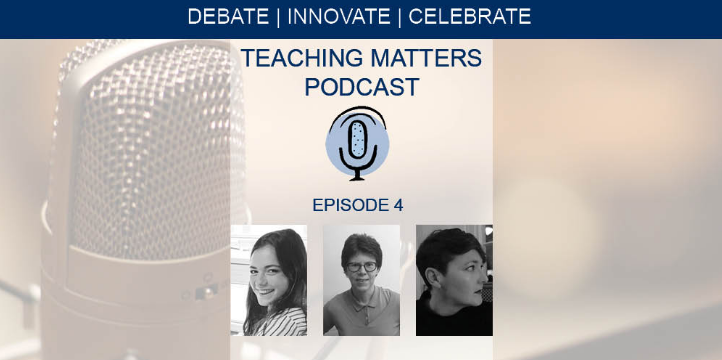 Presenting the 'Blogging for Courses' Teaching Matters Podcast
Working in ISG has been a great experience both in the way it fitted well around my studies (enabled by my manager Karen being incredibly helpful in times when I needed to change my schedule) and in the skills I continued enhancing. Throughout the year, my responsibilities slowly shifted from writing blogging guidance for the University's blogs.ed to a varied amount of exciting things. Working during the year meant that I helped organize events such as the Blogging Seminar Series, hosted a Teaching Matters podcast and spoke at the Festival of Creative Learning. My expertise therefore grew from digital into oral communication, from writing into event planning…etc.
My time at ISG, with all the projects I was involved in, also affected my academic and personal life positively. I made the decision to work every Monday at ISG during my year at University. Kicking off my week with my job and leaving various dissertation responsibilities at home offered me a much needed breath of fresh air. ISG became a little bubble away from University where I could focus on doing (and being) more than academia. When at University self-worth is often determined by the grade an academic gives you. At the office however, you are in control of the work you are given and it speaks for itself.  In that sense, I truly believe that coming to the office kept me sane. Additionally, having one foot in the door of professional life can be the key to having a smooth, stress-free transition into the rest of your life. Despite common assumptions, having a part-time job can be extremely beneficial to a student's well-being and mental health: it offers the possibility to feel confident and competent.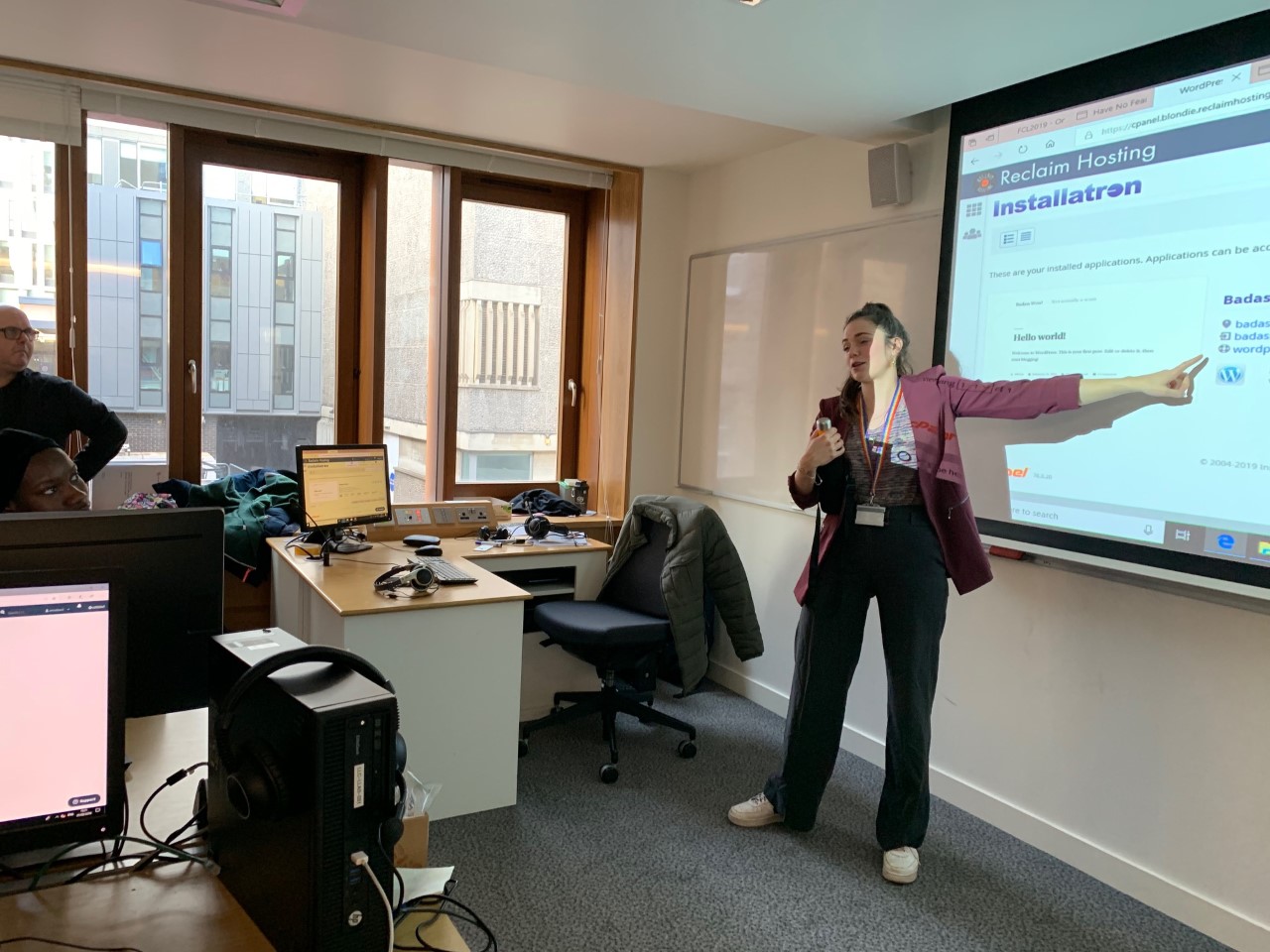 Helping students purchase their own domain at the 'Get Blogging' event for the Festival of Creative Learning
The range of transferable skills which I have gained in ISG will enable me to approach my future career with increased confidence. I am so proud of the Intern blog I co-created and the ways in which I pushed myself out of my comfort zone during this past year. More importantly, I am so grateful for the colleagues and friends I have made during my time here who will continue to be part of my life for a long time. Just two days ago, I had dinner with friends from my internship that I went on holidays with last year. There is nothing more treasurable than the connections that such workplaces such as ISG enable – and nothing more surprising than to find these people sitting alongside daunting to-do lists.
On leaving ISG, I would like to say a big big thank you to Karen Howie for being truly a fantastic, (too) hardworking manager who was always so encouraging and positive. I am grateful to the DLAM team for all the ways in which I know WordPress in and out, to all my summer internship friends for all the years I gained by laughing and to ISG as a whole for making me into the person who owns a work mug.
Rock on, Argyle house!
For more tales about my time working in ISG, read my various blog posts:
Share