Collaborate Ultra – February Release
Collaborate Ultra – February Release
Collaborate Ultra is the Virtual Classroom tool available at the University, you can use it via Learn or Moodle and there is also an integration through the MyEd portal.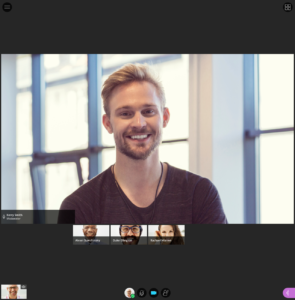 We had our first major new functionality release of 2017 on the 4th of February where we now have chat recorded within the online recording player. This is an exciting development and one the user community at Edinburgh were looking forward to getting.
Here is a link to a sample recording with chat in it. Note there is no sound on this recording.
It is also worth noting that chat does not appear in the downloaded recordings currently.
Any queries around using Collaborate Ultra or any issues please let the lovely folks in the IS Helpline know at is.helpline@ed.ac.uk. Please do take a look at our web pages on Collaborate Ultra as well, there are tips and tricks here alongside troubleshooting to help you get the most from your session.
Subscribe to our Collaborate Alert list here
Share