Being Asked To Do More With Less? Shift Left!
Being Asked To Do More With Less? Shift Left!
It is July 2020. Everyone is trying to make do amidst loss and anxiety; or frustration and impatience. The economic reality is kicking in and budget holders are being told to tighten their purse strings. If you were short staffed, or if staff have left, recruiting to replace is unlikely to be an option. And your existing team are working under conditions that are challenging. And now you are being asked to do more with less?
We have had to change how we work. And our users have had to adapt too. All have had to overcome any reservation about using online tools because the alternatives were not available.
Today's blog is very much about our organisation but likely resonates with other Universities and probably quite a few businesses.
Shift Left (explained by our UniDesk tool vendor TOPdesk) allows support to get closer to the users as service usage evolves from being novel to business as usual. An additional benefit is that support is more efficient, allowing service providers to reallocate resource to address new demands.
One of the successes we have had over the last decade has been bringing many service areas on board with using the our service support tool. The next phase is convincing many of the teams who, for legacy reasons, have been acting as service desks, to hand their service desk tasks to a dedicated first line. This will benefit the users by removing a "visual cacophony" of teams offering service desk-like support.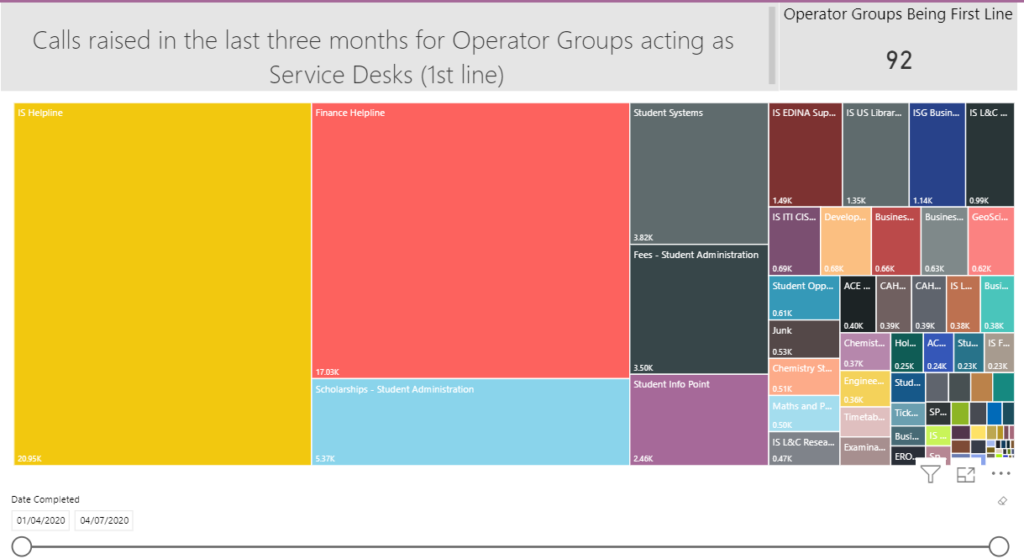 Service desk best practice is a distinct expertise. Most of our teams acting as service desks are neither resourced nor trained in the required best practice. They believe, understandably enough, that experience as users of other service desks is sufficient. It is a start, but it rarely results in best practice.
Particularly for the small teams, being able to become 2nd line only will protect during a time when resources are tight. The transferred workload will typically be a fraction of a full time equivalent (FTE) staff member (due to efficiencies and scalability) so it would be unusual for staff resource to move with service desk tasks. Meanwhile a service desk adhering to best practice, mopping up these fractions, would have a sound business case for recruiting, particularly if that team has a robust induction and training in the required processes.
Any request would need to be evaluated for feasibility. There are always hidden costs and risks which have been learnt from previous consolidations. However understanding that this may be an option that can give respite to what are really specialist teams who have been refused permission to recruit should not be dismissed lightly. Particularly as this represents the Service Excellence strategic direction.
So how does this all look? How, if we are currently a first line team, would this work? Assuming you have the agreement of a mature service desk, they will become the entry point for all your user support enquiries. Moreover they will not be wishing to escalate every enquiry because they are measured based on their first line fix rate. So they will want Knowledge Items to cover the routine questions, and Standard Solutions for the simpler operational processes that can be devolved to the service desk.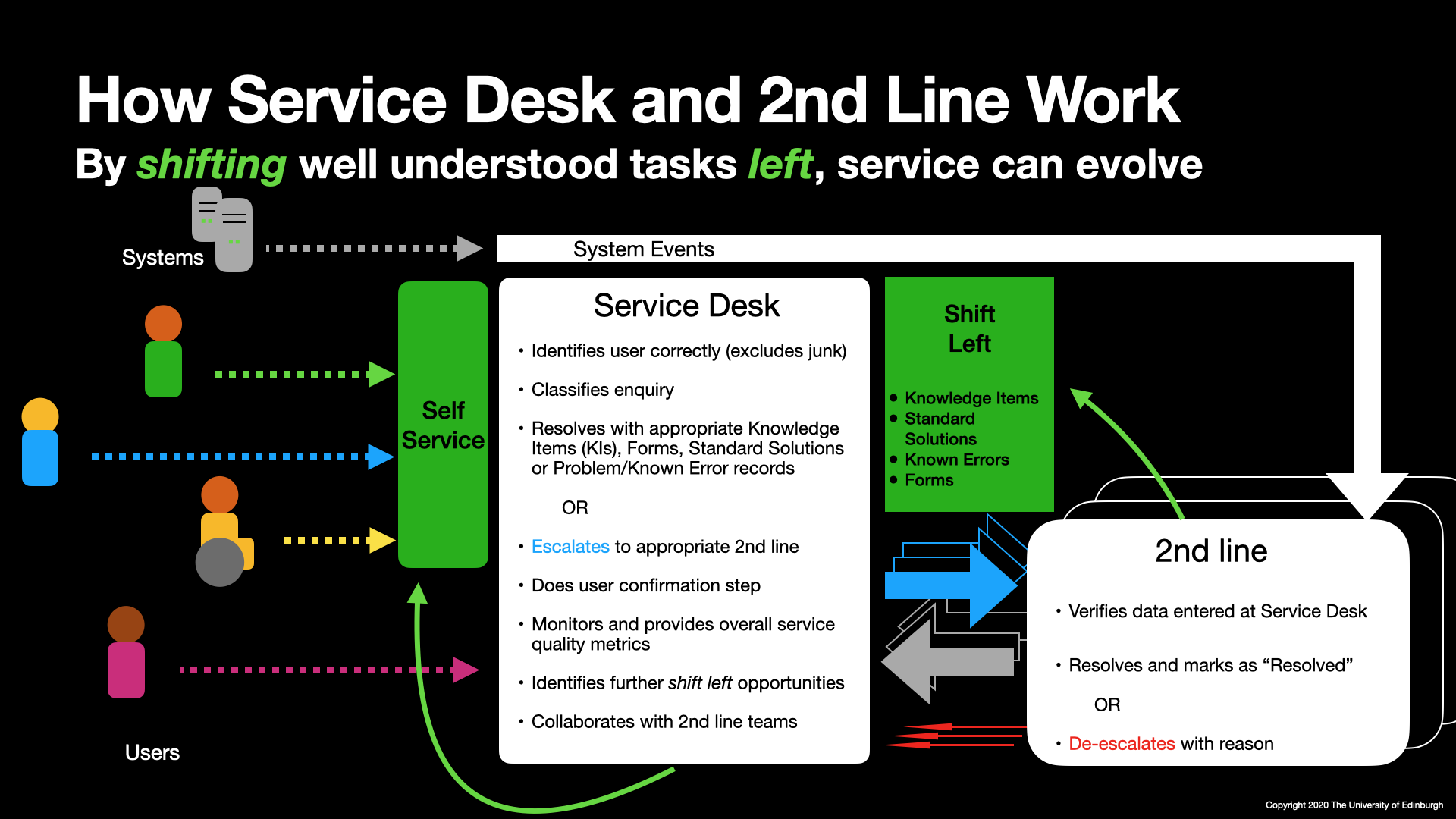 Best practice is complicated but it is well understood and business as usual for our mature service desks. And if it provides some respite for an overstretched team, what is not to like?
Related Blog Posts
Robert's blog on service desks – Service on a Spectrum
Lisa's post on service – Navigating Our Way to Quality Service