The Thing About Starting From Where You Are…
The Thing About Starting From Where You Are…
There's an interesting wrinkle that you see over and over in formal implementations of service management; they typically struggle with self-evaluation.
It can actually lead to something of a credibility gap, because service management implementations might initially seem to be unsuccessful at the very thing they've been promoted to address. Here's how that can happen.
Firstly, it bears admitting that most organisations can accomplish their immediate operational requirements without formal service management. They may not do so efficiently,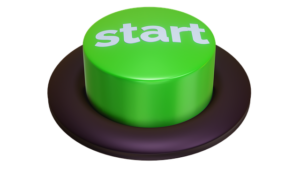 effectively or safely, but they'll pretty much always do it – because when they don't, things start  catching fire. (Usually in the metaphorical sense).
As service management decision making tools go, things being on fire has one particular advantage: it's very obvious. And while the need for continual firefighting at the front lines is neither an ideal way to run a business, or particularly great for the mental health of its staff, it's nevertheless clear to pretty much everyone that ignoring fires is a worse approach than putting them out.
However, living with firefighting amounts to an acquiescence that normal operations will run in the danger zone, and while that may be sustainable for a worringly long period of time in some organisations, it doesn't really amount to much of a strategy.
What tends to take a bit more convincing, is that it's not the fires that keep breaking out that you really need to worry about, it's the magma building pressure under the service. But with enough unexpected events that nevertheless seem like they should have been predictable, people often start looking for something that can help.
And ultimately, these are the very questions that tend to lead people towards formalising service management practices; what is actually going on, and how can we respond to it? Gathering better management information, and using it more effectively, are almost always contained high up the list of rationales for formalising service management principles in an organisation.
And the wrinkle that we started this article with? Well, this very typical situation means many organisations at the start of a service management implementation necessarily have poor baselines.
In turn, this makes it very hard to evaluate the success of a service management implementation, because it robs you of all the easiest ways to answer the question "Well, how did that go? Did we achieve our objectives?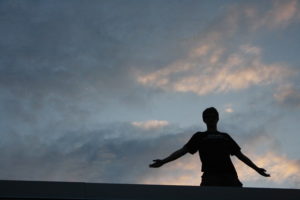 Failing to understand whether objectives were met usually leads to some dissonance within an organisation. The people responsible for the implementation will consider it a success, because it got done. The people caught up in the implementation will often consider it a failure, because it was and remains expensive, and nothing has provably improved.
That's the thing about starting from where you are. It's a much better option than trying to manufacture an ideal situation before you begin the implementation, because working towards that that solution is the point of the implementation. But, by definition, it also isn't… you know… ideal.
Most organisations have probably captured enough information to be at least somewhat helpful, if it can be interpreted correctly. But that interpretation needs to be managed intelligently, and is a conjunction of art and science beyond the scope of this article. For now, I'll suggest that to be forewarned is to be forearmed – if you've got something that works as a baseline, consider that it may be the best you'll ever get. And in the mean time, don't forget that you need to make people feel the progress you're making, and that goes double if you can't prove it.
This is probably one of the primary reasons for the suggestion to "Generate Short Term Wins" in Kotter's 8-step approach to organisational change. Sometimes proof is stronger in the pudding, than the spreadsheet.
(Image by neo tam from Pixabay)
(Image "Success" by catherinedncr https://www.flickr.com/photos/catherinesaba/5701950448 CC-BY)