Who are the ITIL Team and why does what they do matter? 
Who are the ITIL Team and why does what they do matter? 
by Gina Headden

Until recently, ITIL hovered at the edge of my known universe. Imagine my surprise, when on secondment to the team, I discovered that ITIL plays a crucial role in the University. Like the sun in our solar system, it's central to maintaining order in what might otherwise be chaos – whether we're aware of it or not!  
I asked the team, Lisa, Matt and Robert, about their work. Here's what I found out.  

Lisa McDonald, ITIL Manager
Can you tell me a little about the ITIL Team and its core role, please? 
 Our team was founded in 2019 by bringing together a group of Service Management experts with significant experience in creating, delivering and improving user-facing services at the University of Edinburgh. 
 Our core role is to support the University by structuring and managing IT processes and services so that those services and their tools – e.g. e-mail, databases, UniDesk and many more – perform efficiently and effectively in a robust and stable manner with minimum disruption for users.  
What would happen if the ITIL team didn't exist and its day-to-day work didn't get done?  
There would be anarchy! In all seriousness, our service users would notice it most.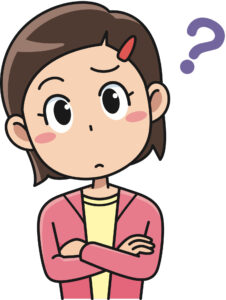 Our team gives a focus to Service and Process improvement which is now embedded across Information Services in many important ways, including: 
advising on and overseeing Service and Change Management

 

using our unprecedented perspective to support teams within ISG to work together most effectively 

 

managing UniDesk which underpins so many of our services and allows our users to find knowledge and support quickly and easily

 

running GoCAB (more about this later from Matt!)

 

managing our Major Incident process thereby restoring vital services in a quick, safe and sensible manner

 
enabling continuity for ISG teams throughout the pandemic. 

 
If we didn't exist: 
an untested service might be released

 

that service might fail

 

there might be no central place for users to report problems, no central place to log and track calls

 

services might be down for a long time

 

users wouldn't know what we were doing to resolve an incident

 

there would be no central team to review what went wrong and to prevent it happening again.

 
 That's definitely not the experience we want to give our users! 
What specifically can you and the ITIL team help others with and how can people contact the team?  
 By offering support and advice on ITIL processes, best practice methodologies and Service Management tools such as:  
UniDesk Call Management

 

Major Incidents

 

Problem Management

 

Service Catalogue

 

Change Management

Reporting in UniDesk

 

Information Service Continuity

 
we can help people understand how good process design underpins the delivery and improvement of quality services which facilitate and enhance the student and staff experience – something we all want to do! 
We can be contacted by logging a UniDesk Call at https://www.ed.ac.uk/is/SelfService or by contacting our mailing list ISG-ITIL-Team@mlist.is.ed.ac.uk 
Matt Beilby, Service Change Manager
What are your main responsibilities within the ITIL Team?   
I'd say they are:  
running Go CAB, and managing Releases – that is, ensuring planned changes follow our processes and are enacted with minimal disruption 

 

managing Emergency Changes and the annual Change Freeze

 

offering guidance on Change and Release both in terms of determining practice, and advising on that.

This goes beyond the work of Go CAB and touches all aspects of service change.

 

 
What is a change freeze? Why do you initiate one at the start of each academic year when things are coming alive big time and change might be needed?   
A Change Freeze is when we keep running our services in the usual way, but we stop making changes to them. All change management is about finding the right balance between the changes an organisation needs to stay relevant, and the inherent risks in making those changes. A Change Freeze is about recognising this balance shifts at critical points in the year. So, during the start of semester one, we look for stability rather than flexibility. Stability is good for the user experience of our services. It's also good for reducing the impact of change at peak times on staff – but if you ran a Change Freeze all year round, things would get out of date and inevitably start to break on their own, in an unplanned way; customer service would suffer. 
When should people contact you about changes they want or need to make and how can they reach you?  
 Folks can contact me, by Email or on Teams, about any aspect of Change and Release. The most common things people speak to me about are:  
arranging to bring changes to Go CAB

 

checking their handling of an Emergency Change

 

asking for advice about standardising changes in some way

.
Robert Gormley, Business Change Manager
What are your key responsibilities within the ITIL team?
Having written all of our processes prior to handing them to others (ideally!) to run with and develop further, I'm the service management process expert. I'm also involved in how the individual processes interact such that the sum is greater than the parts – i.e. I make sure they all work together to optimise all aspects of customer service!
Additionally, I keep an eye out for best practice methodologies we can use to aid us in creating robust processes that harmonise with our existing practices – most recently I've been working on Kepner-Tregoe (see blog posts passim) and Knowledge Centred Service.
https://blogs.ed.ac.uk/itiltattle/category/kepner-tregoe/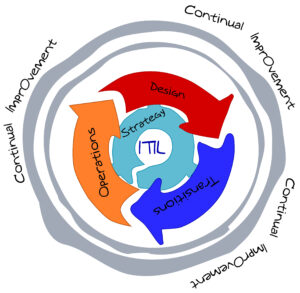 More operationally, I've been nick-named "Mr UniDesk", as I put all of this theory into practice so that folks can use UniDesk to deal with and solve problems day to day.
What training can you offer to the wider university?
We have various training sessions available. UniDesk specific training includes:  
"Call Management with UniDesk" (for those handling incidents or service requests in UniDesk)

 

training for those working on or managing problems or changes

 

and a reporting workshop.  

 
We've also got a three half day course on Service Management Best Practice, for those who wish to understand more of the theoretical framework within which we're working. Lastly, there are external, formally certified courses in ITIL best practice.
If you could communicate one service management idea to the readers, what would it be?
That's a difficult question! Best practice is very broad and I tend to emphasise a particular idea, try and get it embedded, then move on to another, as one might lift a house - https://www.youtube.com/watch?v=VrYmBx9Upmc  My current hot topic would be to revisit Kepner-Tregoe's Potential Problem Analysis (see the link below) specifically with the aim of getting folk to do a quick risk assessment or peer review before taking action.
https://blogs.ed.ac.uk/itiltattle/2019/07/12/potential-problem-analysis-what-could-possibly-go-wrong/
 
*** 
 So there you have it, a whistle-stop tour of the ITIL Team, what they do and why that matters. They would love to hear from you if you are interested in finding out more about how they can support you. As my secondment ends, I bid them a fond and grateful farewell. 
Images used from:
https://openclipart.org/detail/219865/solar-system-scale
https://openclipart.org/detail/123613/itilv3-circle
https://freesvg.org/confused-cartoon-kid