From Immediate Actions to Problem Resolution – A kneesy guide to ITIL and the NHS.
From Immediate Actions to Problem Resolution – A kneesy guide to ITIL and the NHS.
Long time no see ITIL Tattlers!
The medical theme in Robert's post last week has encouraged me to resume blogging duties. His post cleverly applies First Aid principles to ITIL and I've had cause over the last few months to have a lot of interaction with our amazing NHS, so I'd come to the same conclusion that, whether they know it or not, the NHS are using ITIL processes to deliver world leading health care to us all.
This might sound a bit far fetched, but as I explain the sorry tale of how I came to need 2 new knees, it'll hopefully show you how much common sense is in ITIL and how its values and ideas can be useful in everyday life.
How it all began – Incident Management
Back in September 2013 I decided it would be a great idea to go quad biking… It wasn't!
I managed to flip the quad bike, it landed on me and twisted my back and both my knees. This in ITIL terms was the Major Incident that kicked it all off.
I attended a local medical centre who were the First Line of help and they checked me over. I managed not to break anything, but I did require some painkillers and rest. At this stage the Major Incident, was downgraded to a standard Incident, then, just like in our own Incident Management process, a fix was applied and the incident was closed after agreement from me.
And closed it was, for a year or two. But then I started to have lots of individual Incidents, culminating in me falling over 13 times in one year. Now while I might just be the clumsiest person you will ever meet, falling over 13 times is some feat! My body's proactive detection systems told me this wasn't quite right so I went back to the doctor to log a new call.
Problem Management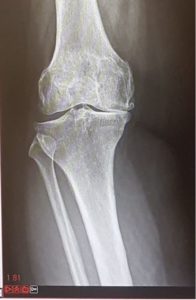 After a few consultations it became clear that there was something more seriously wrong with my knees as I had ongoing falls and pain, so the doctor referred me to the Orthopaedics department at Second Line and this is where Problem Management comes in. Over the next 4 years I would undergo Root Cause Analysis where I had xrays and scans to determine that I had osteoarthritis due to wear in both knees caused by the accident. It was decided that I'd need new knees in the future, but that I needed to try to make my own knees last as long as possible because, despite the ravages of 8 years managing a Service Desk, I'm still pretty young for knee replacement surgery!
Alongside this, the NHS can't spend money without good reason and new knees are expensive, so they needed to show that ethically they've tried every solution and workaround to make me mobile and pain free.
This meant I had a  time where my knee problems were a known error. Workarounds were tried in an effort to make me operational again and were all were logged in my medical record (Problem Record) Eventually it was decided that none of the workarounds were making my knees resume normal service and it was decided that Change Management was needed.
Change Management
My case was reviewed by a panel of surgeons and it was decided that I would need what we'd term in our ITIL definitions as a Significant Change
A Significant Change is a change which is expected to have an impact on more than one Business Service, or a release which is expected to make any Business Service(s) unavailable or significantly degraded, or any change which would otherwise be minor but has increased risk. 
The knee replacement surgery would result in me being unavailable and significantly degraded for a period of time and so it had to be reviewed so that all factors could be considered.
A group of surgeons met (the NHS version of a team or project meeting prior to GoCAB ) and consulted the Configuration Management Database to find a suitable knee joint (Configuration item).
They established the process they would use and the techniques involved and the date was set for me to get my first of 2 new knees.
Release Management
9th September was the beginning of Welcome Week at the University of Edinburgh and a date within our Change Control period.
The NHS have an ongoing Change Control process whereby elective surgeries (like my knee replacement) will always be deferred if the conditions change and the surgeons or theatre be required for an emergency (or Major Incident)
Thankfully on 9th September there were no Major Incidents at either the hospital or the University of Edinburgh and my surgery was allowed to commence.
Before surgery began I was checked over to ensure that my body was in a stable state ready for the release of my new knee. A week prior to my operation I underwent the NHS equivalent of a Go CAB which is a form of Release Gateway as described in Matt's previous post. Everything from my blood pressure to my chances of having MRSA were tested and the results were fed back to the surgeon so he knew it was safe to proceed with the operation.
This is exactly what we would ask from someone releasing a change to ISG services "Has the release been tested?"
Sometimes it's not always possible to do a full test, for example we don't have a test environment for some of our larger services as it would be prohibitively expensive to create. Instead we ask the service owners to ensure their service is in good health ready for its change.
Much in the same way you can imagine it's not possible to have a trial run of fitting a new knee, so these tests were vital to ensure my body was a stable environment for the release of my new joint.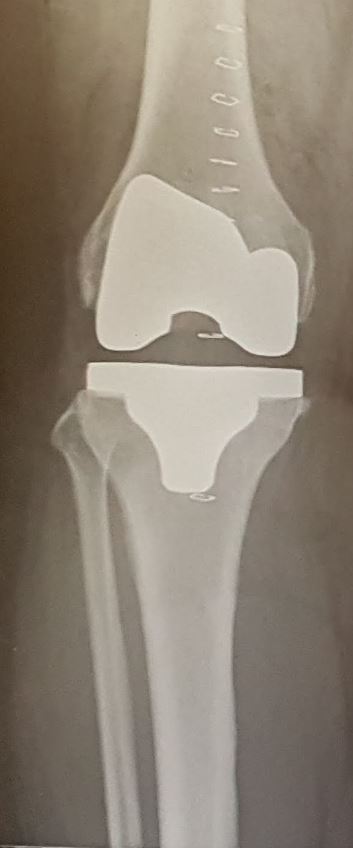 I was also made aware of what would happen if the surgery failed, or if they had to approach the surgery in a different way, again, we ask this of all Releases going before Go CAB – Is there a rollback plan?
I was also given a book detailing the physiotherapy and aids I would need to help me start to use my new knee. This is another aspect of Release Management – we always look to ensure training has been given to those using the new or changed service.
Everything looked great and so the green light was given and my operation took place. There were no complications so none of the workarounds were needed and I woke a few hours later the proud owner of a "Triathlon total knee system"  (and 20 staples holding my leg together!)
The next few days were a blur of proactive monitoring and early detection of any issues by the nurses caring for me (Early life support).
Any incidents were resolved in a timely fashion and logged in my record and I was put through various tests to ensure I was fit to be released home.
I'm now 10 weeks into a regime of physio, recovery and learning to live with my bionic leg,  my Problem Record will remain open for now. The record has been updated to reflect the stage one release, but the second knee has to follow and I continue to use known workarounds in the form of crutches, physio and a selection of pills.
When it's time the surgeons will review the release notes from knee number one and see if there are learning points ahead of stage 2. Once both knees are done there will be a Problem review meeting with my surgeon before the record is closed and I get back to normal mobility.
For now the problem record remains open and I'll steer clear of quad bikes evermore!
Conclusion
You can hopefully see that there are a lot of parallels between the processes the NHS use to save and enhance our lives and the processes our amazing ISG staff use to deliver our quality services and ensure they're available when and where you need them. I know I'm grateful that both sets of people are amazing at what they do and that ITIL exists to keep everything working so well.
I'll hopefully be back blogging soon, but for now I'll leave you in the safe hands of Matt, James and Robert.