Author: Katharina Diernberger
The PRC is a European Research Centre consisting of 17 international and 8 national collaborating centres. They plan and conduct international multicentre studies within palliative care, focusing on pain, cachexia and health care services. On the 30th January, the TVT (Two Versus Three Step) study, primarily run by the centre in Edinburgh, presented the initial clinical and health economics results at the PRC Seminar in Oslo ahead of the main results being published.
The TVT Study "An international, multicentre, open randomised parallel group trial comparing a two-step approach for cancer pain relief with the standard three-step approach of the WHO analgesic ladder in patients with cancer pain requiring step two analgesia" recruited patients in the UK, Mexico, Uganda and Israel and was comparing the 3-step approach for pain control currently recommended by the WHO* to a 2-step approach omitting weak opioids.
The primary outcome was time to achieving stable pain control, where stable pain control was defined as the first day of three consecutive days with average pain score ≤3 on a numeric rating scale of 0-10. The trial also looked at a potential increase in opioid-related side effects.
This was a very interesting trial from a health economic viewpoint, taking into account the different costing systems within the participating countries. Though the quality of life component (EQ-5D-5L) was captured in all countries, a full economic evaluation was only possible for the UK as the country specific value set was readily available.
The main results of the study can be summed up fairly quickly – omitting step 2 (weak opioids) showed no significant difference in terms of pain control, lead to a reduction in opioid related side effects, is cheaper and patients -reported better outcomes for quality of life. Further to this, more than half of the patients who started on a weak opioid had to switch to a strong opioid in order to achieve pain control. The link to the full publication will be added as soon as the results are published.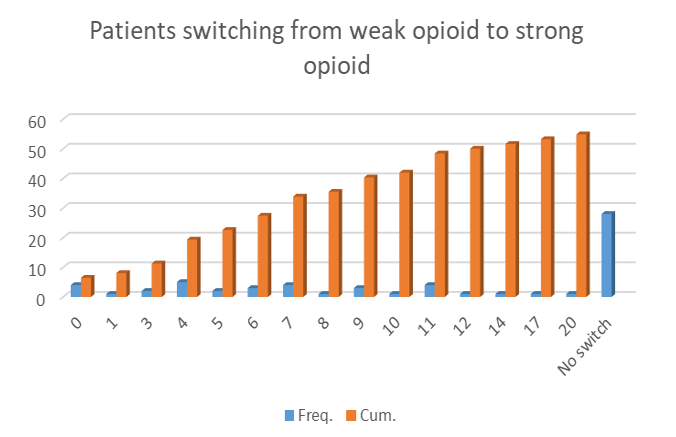 The introduction of the presentation highlighted the importance of health economics within palliative care (as a main tool for decision making within the health care sector) and tried to clarify misconceptions about health economics. It focussed on the challenges we are facing in terms of collecting costs, measure patients' quality of life and putting a value on "life improvements" in this particular setting. This part of the presentation facilitated interesting discussion at the conference and some ideas for possible future collaborations.
After the seminar I stayed in Oslo for the weekend to catch up with friends and use the opportunity to visit the Henie Onstad Art Centre in Oslo which is currently hosting the "Picasso 347" (below), and "Claude Monet and Bærum" exhibitions as well as "Yayoi Kusamas' – Hymn of Life" (at the top of this post). I can highly recommend a visit!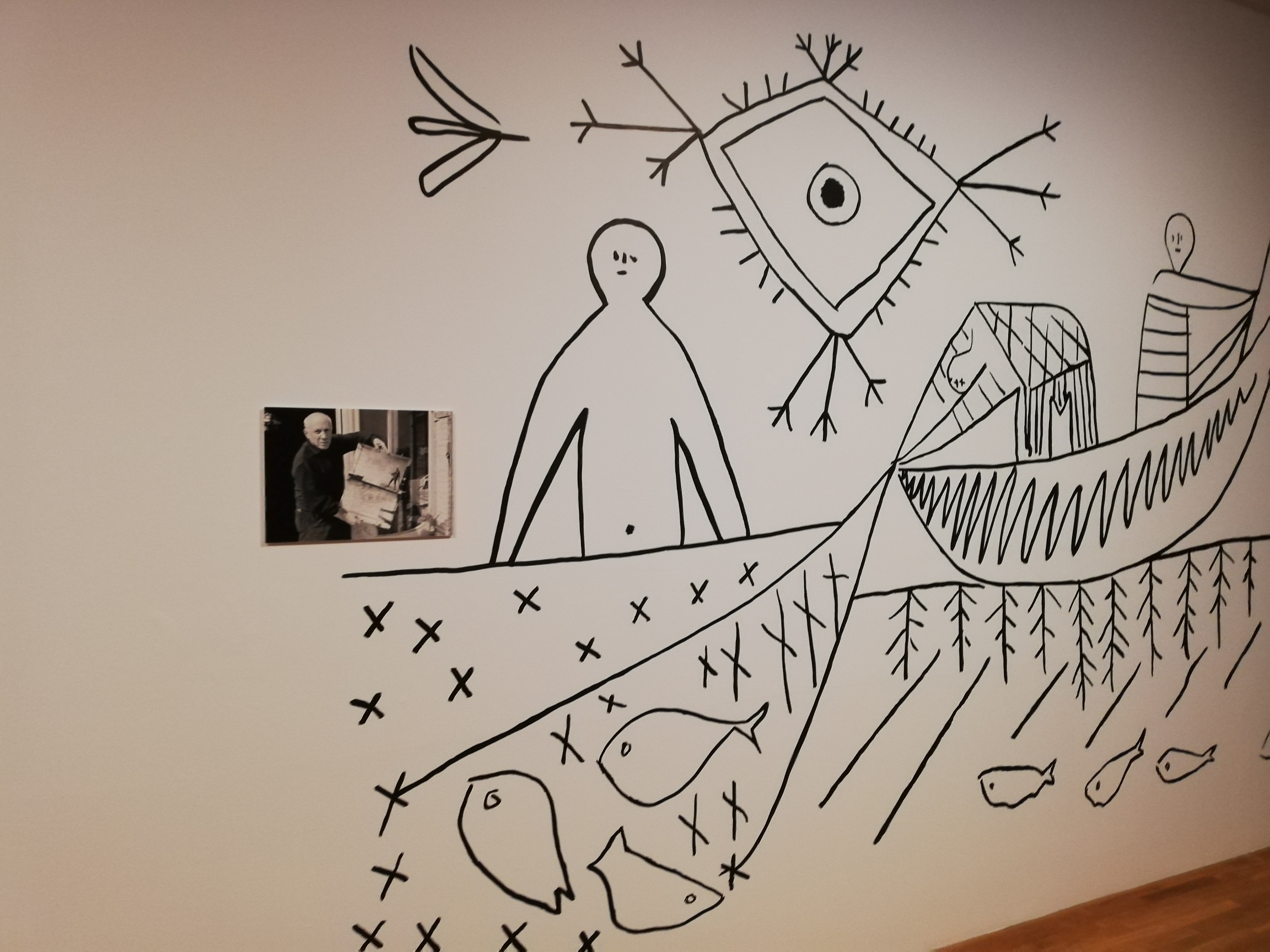 *WHO 3-step-approach:
Step 1. Non-opioids (non-steroidal anti-inflammatory drugs [NSAIDS], acetylsalicylic acid [ASA, aspirin] and paracetamol [acetaminophen]) for mild pain.
Step 2. Add an opioid for mild to moderate pain (Codeine, Tramadol).
Step 3. Add opioid for moderate to severe pain (morphine) titrated to pain relief or alternatively to occurrence of dose-limiting adverse events (AE).
Share