UK Cancer Costs Questionnaire
UKCC Home
Information site for the UK Cancer Costs Questionnaire
The UKCC is a modular questionnaire designed to capture the  resources used by people with a current or previous diagnosis of cancer in the context of clinical trials or prospective research and audit
The design prioritises brevity in an attempt to minimise the burden of data collection on participants and research personnel. The tool is designed to be used alongside a clinical trial or trial-standard data collection within an observational study, without duplicating standard data collection on case report forms.
Each question can be used in isolation, but we recommend keeping modules together. The questions can be administered on paper, over the web or over the phone.
Captured activity may currently include NHS primary care, NHS community care, medications and personal social services. Societal costs are also captured including patient out-of-pocket costs, costs incurred by carers and time taken off work.
The UKCC is registered on the DIRUM database.
Version 4 of the UKCC is under development. The questionnaire is likely to fork into curative and palliative contextual versions.
The UKCC development programme is a collaboration between the Health Economics groups at the Universitys of Edinburgh, Leeds and Exeter.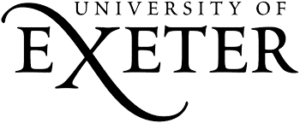 ---
Download the UKCC
Version 3.0 July 2019: UK Cancer Costs Questionnaire v3-0  [Editable version: UK Cancer Costs Questionnaire v3-0 ]
Version 2.7 October 2018:  UK Cancer Costs Questionnaire v2.7
---
Using the UKCC

The UKCC is licensed under a Creative Commons Attribution-ShareAlike 4.0 International License.
The license allows you to use and modify the UKCC, with the understanding that you will make your modified version available to future researchers.
If you are using the UKCC please cite this webpage at http://blogs.ed.ac.uk/ukcc
Please let us know at p.s.hall[at]ed.ac.uk if you are using it. We would love to add your study to our growing list with your modified version below. We seek to learn from new iterations for incorporation into the next version.
---
Study-specific versions of the UKCC
The tool has been developed in the context of a series of UK clinical trials. Some of the study-specific versions are available to download.
Breast cancer

ROSELEE (A real world study of ribociclib for metastatic breast cancer)

Lung cancer
Kidney cancer
Bowel cancer

the CITRuS Trial (To examine whether a Complex Intervention protocol decreases Toxicity in patients following Radiotherapy or Surgery for colorectal cancer with electronic data collection, a feasibility trial of data collection. PI Dr Alexandra Stewart, Royal Surrey County Hospital

Bladder Cancer
Chemotherapy
Cancer rehabilitation

Realist Evaluation and Economic Analysis of Cancer Rehabilitation Services in South Wales (REEACaRS)

Palliative care
Other studies using the standard version
LOGICAN – Oxaliplatin in Combination With Trifluridine/Tipiracil or 5-fluorouracile in Frail Patients With Advanced, Recurrent or Metastatic Gastric, Oesophageal or Gastroesophageal Junction Cancer
https://clinicaltrials.gov/ct2/show/NCT05476796
The UKCC has now diversified into post-intensive care follow-up with the ABC Post-ICU Survivourship Trial (CI Prof Tim Walsh, University of Edinburgh).
---
Example analyses using the UKCC
Marti, J., Hall, P.S., Hamilton, P., Hulme, C.T., Jones, H., Velikova, G., Ashley, L. and Wright, P., 2016. The economic burden of cancer in the UK: a study of survivors treated with curative intent. Psycho‐Oncology, 25(1), pp.77-83. https://doi.org/10.1002/pon.3877
Mehanna, H., McConkey, C.C., Rahman, J.K., Wong, W.L., Smith, A.F., Nutting, C., Hartley, A.G., Hall, P., Hulme, C., Patel, D.K. and Zeidler, S.V.V., 2017. PET-NECK: a multicentre randomised Phase III non-inferiority trial comparing a positron emission tomography–computerised tomography-guided watch-and-wait policy with planned neck dissection in the management of locally advanced (N2/N3) nodal metastases in patients with squamous cell head and neck cancer. Health Technology Assessment, 21(17). https://www.ncbi.nlm.nih.gov/books/NBK425612/
Helena Margaret Earl
, 
Louise Hiller
, 
Anne-Laure Vallier
, 
Shrushma Loi
, 
Donna Howe
, 
Helen B Higgins
, 
Karen McAdam
, 
Luke Hughes-Davies
, 
Adrian Nigel Harnett
, 
Mei-Lin Ah-See
, 
Richard Simcock
, 
Daniel William Rea
, 
Janine Mansi
, 
Jean Abraham
, 
Carlos Caldas
, 
Claire Hulme
, 
David Miles
, 
Andrew M. Wardley
, 
David A. Cameron
, 
Janet Dunn
, and PERSEPHONE Trial Investigators 
PERSEPHONE: 6 versus 12 months (m) of adjuvant trastuzumab in patients (pts) with HER2 positive (+) early breast cancer (EBC): Randomised phase 3 non-inferiority trial with definitive 4-year (yr) disease-free survival (DFS) results. 
Journal of Clinical Oncology 2018 36:15_suppl, 506-506 
Janet Dunn
, 
Louise Hiller
, 
Claire Balmer
, 
Maggie Wilcox
, 
Anne-Laure Vallier
, 
Sophie Gasson
, 
Claire Hulme
, 
David Miles
, 
Andrew M. Wardley
, 
David A. Cameron
, 
Helena Margaret Earl
, and the PERSEPHONE Trial Investigators 
Patient's perspective of living with and beyond the treatment of trastuzumab: Results from the PERSEPHONE early breast cancer trial. 
Journal of Clinical Oncology
2018
36
:
15_suppl
, 
e22101-e22101 
References
Hall, C.C., Norris, L., Dixon, L., Cook, J., Maddocks, M., Graham, C., Tuck, S., Haraldsdottir, E., Brown, D., Lloyd, A. and Finucane, A., 2018. A randomised, phase II, unblinded trial of an Exercise and Nutrition-based Rehabilitation programme (ENeRgy) versus standard care in patients with cancer: feasibility trial protocol. 
Pilot and feasibility studies
, 
4
(1), p.192.
link