Reading Time:
9
minutes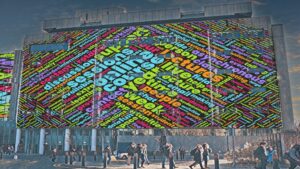 In this post, we summarise, visualise and outline trends in the reflections from the nominees for the Edinburgh University Students' Association's Student-Led Teaching Awards based on written questions posed online to all nominees and featured on the Teaching Awards Page.
The purpose of this page is to provide users of the Exchange key insights as well as the opportunity to identify patterns, outliers, and unusual distributions through visualisation and captured quotations to stimulate further conversations, research, and ideas.
Since the start of the pandemic, across schools, colleges and units, staff have developed strategies within hybrid and digital to support students in meeting their learning objectives. These reflections from the nominees reveal the individual, embodied experience of academic staff delivering on that goal. While the reflections are certainly worth reading in full, there are four initial insights that offer potential cues on areas for concentration for future curriculum transformation efforts.
Knowing What Works and The Value of Not Knowing: The nominees built on what they knew already worked and adapted holistically to what students needed as the public health situation evolved. In practice, this meant developing new digital capabilities while also recontextualising habitual practices such as delivering lectures, designing group work, and building a sense of community and belonging. For example, numerous responses emphasised how the evergreen value of investing in students and making them feel part of something outside their immediate environment was even more important when navigating the unfamiliar and exponential growth of technology enhanced learning brought on by Covid-19. Conversely, the nominees noted the value of demonstrating epistemic humility; the ability to say 'I don't know how to do this, let's find out together.' By demonstrating epistemic humility for both technological and disciplinary specific issues, the nominees were able to built trust and and a greater sense of community.
How Colliding with the Unexpected Leads to Optimism about Change: There were repeated references to keeping in place pandemic-related changes made to teaching and learning. These were often the result of experiencing the unexpected benefits of hybrid modes of teaching and learning. This suggests a level of optimism for experimentation around pedagogy among the nominees. Moreover, the questionnaire's intentional inquiry into what worked well, not only revealed sites of best practice for future learning but also a positive and energised mind-set for professional development and wider curriculum transformation activities.
Student-Centred Learning: There was a measurable trend among the award nominees of working with students to actively link learning to students' interests, 'everyday' home and larger community experiences. Moreover, this extended beyond the scope of academic achievement to actively embedding student well-being into the curriculum with regular check-ins and mindfulness techniques. The reflections also revealed the impact of this approach on staff as nominees who described prioritising student well-being, listening to and learning from their students, and in the process building meaningful connections with their students explicitly linked this practice with their own levels of satisfaction and gratification with their teaching work. Inversely, not being able to adequately meet the emotional and social needs of students was reported as one of the negative inflection points of teaching during Covid-19. These reflections demonstrate that good practice is about teaching and connecting with the people in the room rather than focusing exclusively on the content.
Institutional Archiving: While being mindful of overinterpretation, there is a strong correlation in the reflections between high-student satisfaction with specific teaching practices and the models, work in progress, ideas, resources and scholarship featured on The Hybrid Teaching Exchange and Teaching Matters (linked to in the quotations below). From an institutional strategic learning perspective, these reflections serve as a metacognitive strategy; social proof of peer-based best practices which can help guide staff around their thinking about learning around hybrid and digital. They also encapsulate the value of having provided a curated, institutional digital archive of strategic learning from hybrid for future curriculum transformation work.
For the visualisations and captured quotations, the focus is on three areas in the questionnaires:
Adaptation: How have you adapted your approach to teaching and supporting students under the Hybrid Model this year?
Challenges: What's been the biggest challenge in your role this year?
Satisfaction: What's your favourite part of your role and working with students?
Adaptation: How have you adapted your approach to teaching and supporting students under the Hybrid Model this year?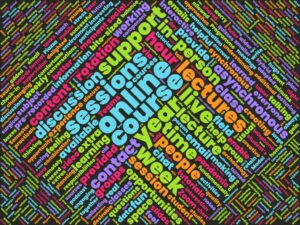 I teach a subject that is fundamentally interesting to most people, but this year in particular I tried to add extra fun and make things as interactive as possible.

---

I've learned that the more opportunities for learning, the better, so we use a real combination of live sessions (in large and small groups), discussion boards, emails, chat boxes, telephone.

---

I've tried to break lectures down into smaller, more easily digestible, bites.

---

On the online platform I have found students feel more confident to speak out and present solutions, which was often too intimidating in in-person sessions.

---

Spending extra time checking in, getting attuned to emotion and expression and making sure 'how are you doing' comes before 'what are you doing' over Teams and emails has been important.

---

We moved to group personal tutor meetings and have actually found that these are very helpful in creating peer interaction. It is likely that we will retain group meetings going forwards.

---

I refer to events that involve the whole class as 'live sessions', rather than 'lectures' … [and] Students also make suggestions/requests for how to spend our time together … I love the interaction and sense that we're spending time on what students need.

---

Prior to this year, I mostly focused on texts and paid less attention to archaeology and visual sources…The most fun I had was explaining inheritance systems in an ancient Cretan city using slides of a Lego family with lots of arrows – this prod to embrace technological opportunities allowed me to realise this (quite nerdy) dream.

---

One key experience this year has been about understanding the student's experience of collecting data through online platforms and the effects the 'screen' can have on collecting data on sensitive topics and with meeting participants for the first time. By raising this issue the student decided to practise 'mindfulness' before she went in to the 'virtual field'. She found this strengthened her relationship with her participants and enriched the data.

---

With a mixture of synchronous and asynchronous teaching and learning, this year has placed a lot more responsibility into the hands of students … In this sense, I acted more like a facilitator, and I was amazed to see how everyone just owned their learning.

---

For many students, as well as myself, it is often the unexpected conversations that are the most enjoyable and rewarding.

---

I treat every tutorial as an in-person lecture. We debate and argue about the text. We probe their everyday experiences and challenge ourselves to think differently about academic theory and its relationship to our contemporary moment.

---

I've…tried to he as approachable and honest as I can, pointing out where I've struggled, what I found difficult and what I've learned. I think this has helped them open up on a platform that is unusual.

---

The transition to the hybrid Model and remote working has greatly improved my technological knowledge and understanding, and taught me the importance of flexibility.

---

I simply asked the students themselves for feedback on what worked in sessions, and what didn't. This allowed me to tailor my sessions to best fit the need of my students in general.

---

I try to listen to students and really see the situation from their perspective.
Challenges: What's been the biggest challenge in your role this year?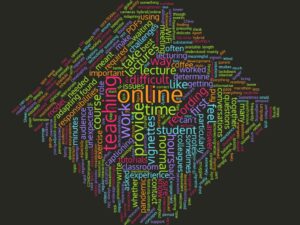 Balancing academic responsibilities with childcare responsibilities has been very difficult throughout the lockdown

---

I'm a full-time clinician in the middle of a global pandemic with a young family and a teaching role that required development of a complete lecture series online

---

The biggest challenge is sustaining student engagement with online teaching

---

Adapting to online teaching was challenging at first and I feel I made a lot of mistakes

---

My biggest challenge has been finding more time to be there for the students during this challenging period and at the same time being able to be there for my own underage son

---

Like most of us it has been WiFi and how to ensure that WiFi issues do not impact too much on the student experience.

---

Possibly the 'inorganic' nature of learning/teaching online. It can be difficult to stay enthusiastic/in high spirits while speaking to a blank screen!

---

The biggest challenge has been technical, as I'm quite rubbish at technology and had a lot to learn. The process was painful, but useful.

---

Lack of face-to-face contact with students at a time when they are facing additional personal and academic pressures because of the pandemic.

---

The sheer amount of work has been overwhelming.  The transition to online teaching has been a huge task.

---

It has been a challenging year forcing most people to adapt to new realities. What makes me hopeful is seeing that people are capable not only of adapting, but thriving on change.

---

Living at work.

---

The biggest challenge has been trying to build a strong sense of community among the students, in order to make them feel being part of something.

---

I think that not being in the office with my team and not being able to spontaneously discuss any issue over a coffee was the worst. They have always been so helpful, supportive and inspirational when working on new courses or content or when any sort of issue arose.

---

There have been too many challenges for Heads of School this year to mention!

---

Keep my energy going while working flat out. This year has been particularly challenging in my section, as in addition to the switch to hybrid-online in a pandemic, we had to handle the departure of key colleagues.
Satisfaction: What's your favourite part of your role and working with students?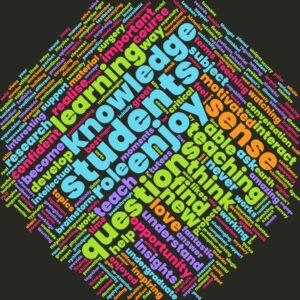 Our students especially come from such diverse academic backgrounds, their approaches to problem-solving are all so different and they learn massive amounts from each other.

---

The favourite part of working with students is the questions they ask that I've never thought about myself that makes me look at the material I'm teaching with a completely new perspective.

---

I enjoy seeing students grapple with difficult questions and arriving (largely on their own!) at innovative, challenging, and insightful answers.

---

Although I've never met any of them in person (as far as I know), I really feel I've got to know many of them. I think this has been the best part.

---

I enjoyed watching the students apply theories of race and coloniality to make sense of their own lived histories and intellectual projects.

---

Teaching is a special kind of conversation, and the more people feel confident to express their views to me and one another the happier I am.

---

I love working 1-on-1 with students. (Lecturing is not as fulfilling as we might wish!) From a teaching perspective, this is when I can begin to see where a student is struggling, and why.

---

Getting to know the students and finding out about their lives, opinions and so on.

---

The favourite part of my role is giving students confidence to recognise they have unique experiences and knowledge and to help them 'think outside the box'.

---

The energy and excitement of blowing the minds of young people and watching them reconstruct the world before my very eyes.

---

The engagement with the students during tutorials, Q&A sessions are the best…the students exchange ideas and knowledge with each other, practicing the dialogical aspect of the classroom that we sometimes idealise in theory.

---

Meeting students from all around the world with so many different experiences, and stories to share and tell. I learn so much and am inspired by their examples.

---

Watching thinking happen! I love being able to make space to do this.

---

The mentoring aspect of engaging with students for a longer period, helping them explore their career interests, or work towards their goals is also very rewarding.

---

Education and the creation and communication of knowledge and critical thinking is the key to unlock the solutions to most of our problems as a human race and actually the pandemic has proven this point beyond doubt if one considers that our only viable route, we have found out from this situation, is through knowledge.

---

I like when my students start asking 1000 questions after a lecture or during a tutorial.

---

I like being able to make a difference, and being Head of School gives me plenty of opportunity to do that for both staff and students.
Author: Dr. Joe Arton – Academic Developer at the Institute for Academic Developer (Curator, The Hybrid Teaching Exchange)