Reading Time:
3
minutes
Edinburgh University Students' Association's Student-Led Teaching Awards are back to recognise outstanding members of learning and support staff. After a challenging year for everyone, we're celebrating our worthy nominees by shouting about their successes across our digital platforms.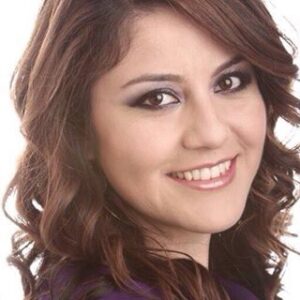 What is your full name? 
Azucena Guzman 
What is your job title? 
Lecturer in Clinical Psychology 
What school or service do you work in? 
School in Health and Social Science 
Please tell us a little bit about yourself and your role. 
I am a Chartered Clinical Psychologist and Lecturer in Clinical Psychology. 
I joined UoE in 2015, my role involves designing the teaching methods and coordinating the development of Year 1 and Year 2 Teaching Module for the Edinburgh Doctorate in Clinical Psychology. I manage the delivery of 25 lectures for the Older Adult competency stream and hold curriculum meetings with NHS heads of departments to link academic training with clinical placements. I also contribute to the core online and in-campus teaching within the programme, and supervise eight trainee Clinical Psychologists and four MSc students in Mental Health conducting research relevant to Neuroscience, Adult and Older Adult Mental Health. I have also been Chief Investigator of international research trials funded by the British Academy, developing staff interventions to improve dementia care. My recent research studies have focused on developing interventions to provide trauma-informed practice to staff working for people experiencing homelessness. 
What does it mean to you to have been nominated for a Teaching Award this year? 
This is such a lovely surprise. I have always done my best at each lecture, making sure that students learn from my clinical and research expertise, as I also work in the NHS and make sure that students learn from real case scenarios and evidence-based interventions. It has been a very challenging year for the academic community, and being nominated makes me feel that my work is recognised by my students. Thank you so much. 
What's your favourite part of your role and working with students? 
I really enjoy teaching and developing creative, innovative methods for engaging students and trainees with Psychology. I also enjoy supervising their research studies and develop their critical thinking. 
How have you adapted your approach to teaching and supporting students under the Hybrid Model this year? 
Since 2015, I have worked on digital teaching methods, since Panopto days I have found ways to use technology in my lectures, and I have encouraged my colleagues at NHS to embrace this method as well. I have also taken the Digital Education course at UoE where I learnt how to support students/trainees with learning difficulties and how to make sure that they are part of the learning community. 
What's been the biggest challenge in your role this year? 
Working part-time for the University has always been a challenge, I have so many other projects and ideas to develop, haven't had the opportunity to become full-time yet. However, I do my best in my teaching, my supervision, my research. I'm grateful for this academic job. 
What would you say to the student(s) who nominated you, or students who are considering submitting a nomination for a staff member who has had an impact on them? 
Thank you so much for this nomination, for supporting female academics and recognising my work. It is been five years since I joined the University and I am delighted to have been nominated for this teaching award during challenging times. 
To find out more about the Teaching Awards and browse nomination categories, please visit the Students' Association's website.