Reading Time:
3
minutes
Edinburgh University Students' Association's Student-Led Teaching Awards are back to recognise outstanding members of learning and support staff. After a challenging year for everyone, we're celebrating our worthy nominees by shouting about their successes across our digital platforms.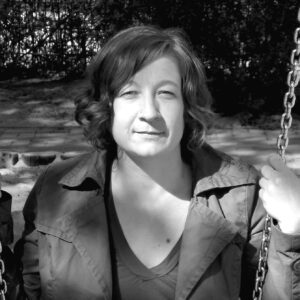 What is your full name? 
Anja Tröger 
What is your job title? 
Teaching Fellow in Norwegian  
What school or service do you work in? 
Literatures, Languages and Cultures 
Please tell us a little bit about yourself and your role. 
At the moment, I am responsible for most things Norwegian, and also some Scandinavian literature. I mainly teach Norwegian language for first and second year undergraduate students, and also meet those third year students online who, very regrettably, could not be on their year abroad this academic year because of the pandemic. 
What does it mean to you to have been nominated for a Teaching Award this year? 
Obviously, I am absolutely delighted! I can only imagine how difficult it must be to start at, or return to, uni and not be able to take part in any of those things that make student life interesting and exciting. Of course, I have also been working from home, trying to recreate some of the things that make teaching in a classroom so rewarding for an online format. This nomination means that some of it worked. It makes me happy to know that I managed to contribute to some students feeling less isolated, with classes that are, apparently, enjoyable and fun. 
How have you adapted your approach to teaching and supporting students under the Hybrid Model this year? 
With a mixture of synchronous and asynchronous teaching and learning, this year has placed a lot more responsibility into the hands of students. For me, this meant to prepare a lot of content for online use, so that students could access it in their own time. I tried to keep the different tasks as varied as possible, so that learning doesn't become too drab, and with many possibilities to keep the communication going (such as different chat forums/discussion boards). In this sense, I acted more like a facilitator, and I was amazed to see how everyone just owned their learning. 
What's been the biggest challenge in your role this year? 
One of the beautiful things with teaching, I find, is when you see the community in a class develop and strengthen. I would say that this is also what makes learning fun, that there are people you like who you can do it with. But how is a sense of community to come about when everyone is sitting in their rooms in front of a screen? Of course I tried out different things to foster community, but it's tricky to gauge how successful this actually is. 
What would you say to the student(s) who nominated you, or students who are considering submitting a nomination for a staff member who has had an impact on them? 
Often when I am teaching, I try things out, or I think something is a good idea, but I can never be sure. A nomination means that something actually works, that you reach those people you are supposed to be reaching – your students. Gratification is the word, I guess, to describe the feeling that the work you put into teaching is absolutely worth it. 
To find out more about the Teaching Awards and browse nomination categories, please visit the Students' Association's website.