Reading Time:
2
minutes
Edinburgh University Students' Association's Student-Led Teaching Awards are back to recognise outstanding members of learning and support staff. After a challenging year for everyone, we're celebrating our worthy nominees by shouting about their successes across our digital platforms.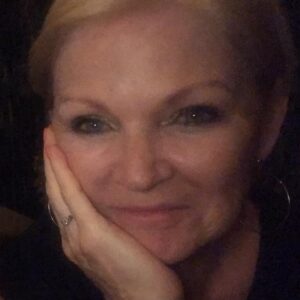 What is your full name? 
Christine Cooper 
What is your job title? 
Chair in Accounting and Director of Research 
What school or service do you work in? 
Business School 
Please tell us a little bit about yourself and your role. 
I have worked at Edinburgh for three years. My main teaching this year was Accounting for Business 1. I am also Director of Research at the Business School.    
What does it mean to you to have been nominated for a Teaching Award this year? 
Gosh – this was such a tough year – Covid-19 seems to have the horrible ability to inflict so many different forms of torture on all of us and laid bare and exacerbated structural inequalities. I can't imagine what it must have been like to have started university in 2020 – and I felt honoured to be part of that journey with such a brilliant and tenacious group of students. Being nominated for an award is a great honour – thank you. 
What's your favourite part of your role and working with students? 
Getting to know the students and finding out about their lives, opinions and so on.   
What's been the biggest challenge in your role this year? 
Sitting in front of my laptop – talking to myself. And trying to stop my cats popping up in my lectures. 
What would you say to the student(s) who nominated you, or students who are considering submitting a nomination for a staff member who has had an impact on them? 
Thanks! We get a lot of feedback in lectures – so it is really kind of you to take time out to give positive feedback. 
To find out more about the Teaching Awards and browse nomination categories, please visit the Students' Association's website.