ITIL all make sense eventually!
ITIL all make sense eventually!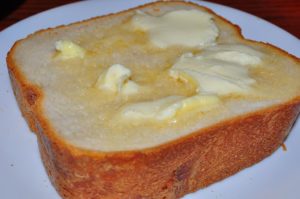 When I started my new job I had to get used to having a job title that some people don't understand.
Previously I was the 'User Support Manager', a fairly self explanatory job title, I managed User Support, IS Helpline and the User Support Team. But now?
ITIL Manager?
What (or who) is ITIL? What does an ITIL Manager do?
Many of you will already know what ITIL is.
We've been using ITIL at the University of Edinburgh for around 12 years. Over 450 University staff have completed an ITIL Foundation Qualification and many of you will have done  ITIL Intermediate qualifications in subjects like Service Transition or Release Control and Validation. We've also had 6 staff reach the level of ITIL Expert.
ITIL is the glue that holds a lot of our ISG services together,  ITIL is embedded in our IT, eLearning and Library Services and you might be using it without even knowing.
ITIL is now the "bread and butter" for my team and as the ITIL Manager I'm accountable for best practice in ITIL use across Information Services (and hopefully beyond).
But for some of you this will mean nothing. You won't have done an ITIL Foundation or attended one of our in house courses and you won't know what being an ITIL Expert is, or why you should care.
Do you use UniDesk? – You're using ITIL
Do you use our Self Service portal to log support calls with IS or Finance Helpline? – You're using ITIL
Do you use the ISG Business Administration Sharepoint to request help? – You're using ITIL
Do you look at the ISG Service Catalogue? – You're using ITIL
ITIL is a worldwide recognised framework for managing and structuring IT Services.
People who have completed the Foundation or any Intermediate exams will be familiar with the basic terminology used in ITIL but over future blog posts we'll cover some of the terms for readers who are newer to ITIL or who are starting out with ITIL
We use the following ITIL Operations Management processes to deliver IT, eLearning and Library Support in Information Services.
Incident Management – Managing incidents (or service requests) – handling calls or emails from people who either want you to fix something (an Incident), to give them access to something (a Service Request) or for you to help them make a request for a new or different service (Request for Change).
Problem Management – Managing Problems. If you have a batch of Incidents all for the same thing, you have a Problem and will want to create a Problem record to keep everything together. Sometimes you will have a workaround to keep the show on the road. If you do, your Problem often becomes a Known Error.
Change Management – Managing Changes and releases. If we want to release a change of software, service or infrastructure we need to ensure it's been tested, that we can remove it, repair it or restore it if it doesn't work and that the Service Desk knows what to do if they get a help request relating to the change. We also want to check that we are releasing the change at the right time. This is known as Release Management.
There are many other processes such as Service Catalogue, Configuration Management and Knowledge Management and over future posts we'll introduce you to all of these things. Hopefully we'll keep you interested and informed with our Blog and you'll start to see why you too can benefit from ITIL
– ITIL blow your mind!