Welcome to ITIL Tattle
Hello and welcome to ITIL Tattle, the new blog from the Information Services ITIL Team.
We'll be posting regularly, sharing ITIL and ITSM news and best practice. We're hoping to have something for everyone, from ITIL Experts to those of you starting out in learning more about ITIL and IT Service Management.
But what are ITIL® and ITSM?
ITIL® (previously known as the IT Infrastructure Library) is a framework of best practice for delivering IT services. The framework looks at the entire IT service lifecycle and allows an organisation to develop, implement and maintain quality services, managing risk and strengthening the customer experience. ITIL was developed originally by the British Government and the current version ITIL4 was released in February 2019.
ITSM stands for IT Service Management and is what you do to manage your services. ITIL is a framework for ITSM.
Meet the team!
Lisa McDonald
– ITIL Team Manager and recovering ex IS Helpline Manager. Service Desk and Customer Service expert with a love of quality service delivery and process implementation – it's all about the Service!
Matt Beilby
– Service Change Manager, and chair of our weekly release group, the Go CAB.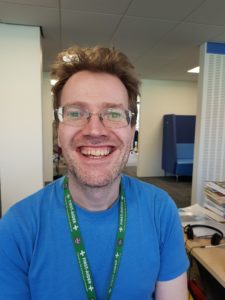 Robert Gormley
– Business Change Manager, and resident process-phile.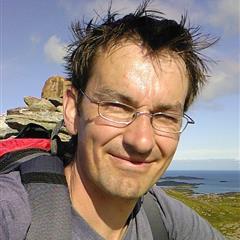 James Jarvis
– Service Catalogue Manager and Reporting,  with an interest in the cultural barriers to process adoption, Stan Laurel to Robert's Oliver Hardy.
What does the ITIL Team do?
We're an experienced team of IT professionals who have a vast knowledge of ITIL and ITSM best practice gained from over 70 years combined service at the University of Edinburgh.
We're responsible for ensuring that ITIL processes are created, developed and implemented within Information Services, advising our colleagues on how to make the most of the ITIL process areas:
It's our job to help you get the most from these processes, helping you to deliver effective, efficient, quality services to the University of Edinburgh Community.
We're already starting to meet with colleagues to talk about ITIL and ITSM best practice so that we can understand your needs and ensure we create processes that will bring business value to as many people in Information Services as possible.
If you'd like to know more about how ITIL can help you deliver quality Information Services you can contact us via email : ITIL.Team@ed.ac.uk
ITIL News
ITIL 4 was released on  February 18th  2019. This version of ITIL has a new approach, based around Service Value, something we're all very mindful of in Higher Education.
The ITIL 4 framework is still very much in its infancy, with only the ITIL Foundation book available at the moment, so for now we will be continuing to implement and develop processes based around ITIL ver.3.
The ITIL Certification Programme has been revised and our next Blog post will detail what this means for those of you who already have started to pursue ITIL Certification and may already have some ITIL ver.3 credits.
If you want to learn more about ITIL 4 and the differences between it and ITIL 3, or, if you just want to get started with learning more about ITIL you can take advantage of a special offer from ITSM Zone where you can follow an ITIL 4 Lite Introductory course for free (normal cost is £22) Just click on the green box below for more details, but be quick, this offer ends on 31st March 2019!