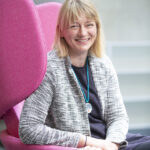 Dr Alex is Senior Lecturer at the Edinburgh Futures Institute  and the School of Literatures, Language and Cultures, as well as a Fellow of The Alan Turing Institute. She is an expert in text mining and natural language processing adapted for different domains and applications. She leads the Edinburgh Language Technology Group and is co-convener of the Humanities and Data Science Turing interest group.  She is CoI on the Gaelic Automatic Speech Recognition project and also leads work on clinical natural language processing. She is a core developer of the Edinburgh Geoparser which is used widely in spatial humanities research and teaching.
Dr Colin Batchelor (Royal Society of Chemistry)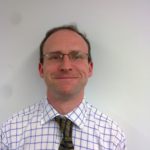 Dr Batchelor is a Senior Data Scientist at the Royal Society of Chemistry. He works on the natural language processing (NLP) of chemical texts and, in the last few years, has broadened his interests to Gaelic NLP. He is currently converting ARCOSG to a Universal Dependencies treebank and was one of the organisers of the Celtic Languages Technology Workshop at MT Summit XVII in Dublin 2019 (CLTW2019). His work underlies the syntactic parser included in Mion-sgrùdaiche Cànanachais na Gàidhlig / the Gaelic Linguistic Analyser.
Mr Michael Bauer (Am Faclair Beag, Akerbeltz)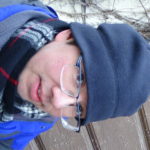 Michael has built a successful career with an international reputation as a Gaelic translator, linguistic consultant, lexicographer and micro-publisher. Highlights include the popular textbook Blas na Gàidhlig, a comprehensive guide to Gaelic pronunciation for learners and tutors. He is also chief editor of the equally popular online dictionary, Am Faclair Beag, which he runs with Will Robertson. He has been involved in a large number of Scottish Gaelic projects and initiatives, in particular those focussing on enabling the use of Gaelic in technology. These include the continuing localisation of tools such as Firefox and Thunderbird, LibreOffice, Ubuntu, Microsoft Windows & Office and collaboration to produce products such as predictive texting, text-to-speech technology, word games and many more.
Dr loïc Boizou (Vytautas Magnus University)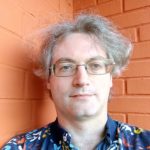 Dr Boizou is a Swiss French NLP specialist working in Lithuania. He received his PhD in Natural Language Processing at Inalco (Institute of Eastern Languages and Civilisations) in Paris. He is interested in computational tools for under-resourced languages and collaborated with Prof Lamb on Mion-sgrùdaiche Cànanachais na Gàidhlig / the Gaelic Linguistic Analyser.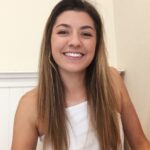 In August 2020, Ms Evans completed an MSc in Speech and Language Processing at the University of Edinburgh. Shortly after that, she joined the Gaelic Automatic Speech Recognition project as a Research Assistant. Her work has been core to the development of the first working speech-to-text system for Scottish Gaelic, as well as its first robust language model and number verbalisation system.
Prof Lamb is holds a Personal Chair in Gaelic Ethnology and Linguistics in the School of Literatures, Language and Cultures at the University of Edinburgh. He is a recognised authority on Gaelic linguistics and oral tradition, and leverages his diverse skill set in his work on Gaelic natural language processing. As the PI for several funded research projects, he has led the development of fundamental tools for Gaelic language technology. These include a tagged corpus, a lemmatiser, a part-of-speech tagger, a handwriting recogniser, and more recently, an automatic speech recogniser. Prof Lamb is a member of the Digital Cultural Heritage group of the Centre for Data, Culture and Society (CDCS) and an EFI Research Affiliate. He is also active in numerous external groups and steering committees (e.g. AHRC Peer Review College; Faclair na Gàidhlig Steering Committee). In 2022, Prof Lamb began the MSc in Speech and Language Processing as a part-time student.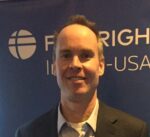 Kevin Scannell is Professor of Mathematics and Computer Science at Saint Louis University. He is a recent Fulbright Scholar who collaborates with linguistic minorities internationally, developing tools and resources to help them use their native languages online. He has extensive knowledge of Irish, Gaelic and Manx NLP: he has developed a thesaurus, spell checker and grammar checker for Irish, as well as dictionaries and translation engines supporting Irish, Scottish, and Manx Gaelic. He has been an informal consultant for several funded projects on Gaelic NLP, including ones the Gaelic handwriting and speech recognition projects.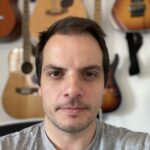 Dr Sinclair is a speech recognition specialist with over 12 years of experience in the field. He is a founding member of Quorate Technology Ltd, His expertise has been instrumental to three funded projects on Gaelic NLP to date. With Dr Lamb, he has helped to develop a robust Gaelic language model, a Gaelic handwriting recogniser and the first working speech to text system for the language.

Mr Rob Thomas (University of edinburgh)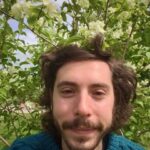 Mr Thomas is a computational linguist and developer from Wales. Having previously studied Language Technology at the University of Gothenburg, he is now developing a text normalisation tool for Scottish Gaelic as a research assistant. The tool aims to automatically standardise the orthography of Gaelic Texts to better unlock the potential of archival Gaelic texts to be used in NLP tasks such as language modelling, speech recognition and machine translation.
Mr Gordon Wells (University of the Highlands and islands)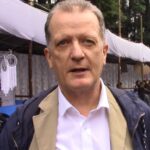 Gordon is Project Manager for the Soillse inter-university research network for the maintenance and development of Scottish Gaelic language and culture. He also continues to co-ordinate the Hebrides-based Island Voices/Guthan nan Eilean online language capture and curation project. Follow-up projects have included Saoghal Thormoid (featuring Norman Maclean) and Stòras Beò nan Gàidheal with the University of the Highlands and Islands Language Sciences Institute. Data from all of these contribute to Gaelic Automatic Speech Recognition developments. Gordon also works on digital synergies between Gaelic and other languages, for example through Mediating Multilingualism.
Share