Reading Time:
2
minutes
Edinburgh University Students' Association's Student-Led Teaching Awards are back to recognise outstanding members of learning and support staff. After a challenging year for everyone, we're celebrating our worthy nominees by shouting about their successes across our digital platforms.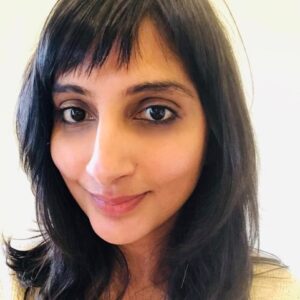 What is your full name?  
Shaira Vadasaria 
What is your job title? 
Lecturer in Race and Decolonial Studies  (Sociology) 
What school or service do you work in? 
Social and Political Science 
Please tell us a little bit about yourself and your role. 
I joined the Sociology Department as a lecturer in Race and Decolonial Studies this past May 2020. Prior to joining the University of Edinburgh, I held a Visiting Assistant Professor Appointment at Al-Quds University, Bard College (Jerusalem) and Visiting Professor appointment at Carleton University (Ottawa). I currently serve on RACE.ED's steering committee and lead in developing curricula in the area of race and decolonial studies within Sociology and across the University, including the University-wide introductory course on race to launch in Fall 2021. Additionally, I contribute to RACE.ED's intellectual public life including hosting our podcast: Undersong: Race and Conversations Other-wise, Lecture Series and Blog Series. 
What does it mean to you to have been nominated for a Teaching Award this year? 
Being nominated for 'Teacher of the Year Award' and in particular this past year is incredibly moving. It affirms for me that in the face of global tragedy, the classroom still matters. It matters as a space where we come together to ask difficult questions about the social and political orders that we've inherited and are afforded the space to think about our responsibilities in tending to these orders with an ethics of care and possibility. The students of this course showed up with a curiosity to learn, which was further sparked by an excellent teaching team, which included Professor Nasar Meer and Dr. Katucha Bento. Our course brought together the best elements of collaborative design and was a joy to teach! 
What's your favourite part of your role and working with students? 
One element of the course that was most inspiring to teach was how to think about the study of racial power and colonial formations across various methodologies and intellectual traditions. I enjoyed watching the students apply theories of race and coloniality to make sense of their own lived histories and intellectual projects. 
How have you adapted your approach to teaching and supporting students under the Hybrid Model this year? 
This course held two sessions every week. One session was a lecture provided through a asynchronous prerecorded method. The second session of the week was held in live time in seminar format. 
What would you say to the student(s) who nominated you, or students who are considering submitting a nomination for a staff member who has had an impact on them? 
Thank you for your participation in our course and for writing such a powerful testimony! These gestures of care go a long way! 
To find out more about the Teaching Awards and browse nomination categories, please visit the Students' Association's website.