Moon's Remaking of South Korea: Rich but Not-so-Content People
Professor Hyung-A Kim
Outgoing President Moon Jae-in, in his recent "Talk with Citizens", claimed that South Korea's rise to the "top 10 nations" in the world while in office was his biggest achievement. Moon's acclaim of South Korea's achievements, especially in 2021, is warranted by the worldwide phenomena of Korean culture and art-based soft power, as achieved by K-pop band BTS and the TV drama "Squid Game," among other global achievements, despite the third-year of Covid-19.
As Asia's fourth-largest economy, South Korea's annual exports reached an all-time high of $644.5 billion last year which ranked 8th globally. Korea's exceptional accomplishments, of course, were the combined achievement of Moon's administration and other "previous governments and feats that the public have fulfilled," as he correctly noted.
As an offspring of the South Korean people's candlelight protests in 2016-17 that led to the impeachment of former President Park Geun-hye, Moon's achievements require close examination in view of his lofty inauguration promise: "to create a country that we have never before experienced."
He essentially promised national unity and a clean government for the Korean people who were fed-up with corruption and poor leadership under Park and her predecessors. Thus in assessing Moon's achievement in transforming South Korea into a country where "opportunities are equal, processes are fair and results are just," one needs to ask how fair and just South Korea has become under him.
As a self-proclaimed "Candlelight Government", Moon and his administration have enjoyed an exceptionally high level of public popularity for a relatively long period, thanks to Moon's domestic reform of "deep-rooted evils" and inter-Korean summits, both of which became his signature policies and achievements, especially to his supporters, despite many controversies.
The imprisonment of former presidents, Park Geun-hye and Lee Myung-bak, was the core of Moon's political reform of "deep-rooted evils", just as his pursuit of détente with North Korea enchanted the Korean people, some of whom formed a loyal Moon fandom known as Moon-ppa.
Yet, public verdicts on Moon's political reforms vary, especially in terms of his fair and just governance. Conservatives regard Moon's political tribalism, that deepened economic polarization and social divide, as the main source of turmoil in Korean politics and society over the last five years.
Liberals assert that the Moon administration and ruling Democratic Party have betrayed the candlelight citizens, denying democracy and the Constitution, especially since the former Minister of Justice Cho Kuk scandal alleging academic fraud in his daughter's admission to university. They argue that inequality has deepened under Moon's administration.
The Cho Kuk scandal in the eyes of the nonpartisan public exposed the double standards of President Moon and his ruling elites. Young Koreans in their 20s and 30s who, struggling for survival amid deepening unemployment and a hike in housing/rental market prices, in particular, revolted against Moon's economic policies, bringing his ruling Democratic Party to a crushing defeat in the mayoral elections of April last year.
To them, Moon and his ruling elite were no less corrupt and duplicitous in national management than his deposed predecessor Park Geun-hye, and thus they demand upward socio-economic mobility more loudly than ever, especially quality employment and income based on democratic equity.
Public disillusionment is rife with Moon's real estate policies which, according to the latest R & Search survey, are cited as the biggest source of public disapproval of his governance, with 41.8 per cent of respondents expressing cynicism.
As of October 2021, young people aged between 20 and 29 had the highest unemployment rate across all age groups in South Korea at 5.7 per cent, while the number of economically active youth has declined steadily over the past decade.
Elderly poverty is another critical social issue. South Korea's elderly poverty rate in 2019 ranked the worst in OECD countries at 43.2 per cent, with little sign of improving. In fact, the lives of the Korean people have worsened to the point of "drowning in debt" while the country has risen to one of the richest economies in the world under Moon.
Moon's foreign policy, especially his unyielding pursuit of peace with North Korea, would perhaps be his grandest and yet most questionable achievement. His repeated summits with North Korean leader Kim Jung-un initially enchanted not just the Korean people but also many throughout the world, elevating Moon's status to a peacemaker with his strong political front.
Inter-Korean relations, however, have stalled indefinitely since the abrupt ending of the no-deal Hanoi summit in 2019 between Donald Trump and Kim; while Pyongyang has conducted a fourth presumed missile test in a month this year, including on January 5, firing a suspected ballistic missile towards the East Sea amid Moon's push for an official declaration ending the Korean war.
Pyongyang's silence on Moon's diplomatic efforts appears as hollow as his ongoing friction with Japan on various issues, including the controversial "comfort women agreement", with no sign of mending ties despite his expressed desire to improve Japan-Korea ties.
Moon's most important diplomatic accomplishment, according to one Korean peninsula expert, is broadening the scope of the US-South Korea alliance by encompassing issues like emerging technology, green growth and global health. This expert warns that Moon's "balancing act" in the context of China-US rivalry is not in South Korea's interest, especially in its dealings with China, which could pose a most difficult longer-term strategic problem.
Overall, Moon's endeavor to remake South Korea into a fair and just democracy as his legacy indicates some progress, albeit uneven between a rich nation and its not-so-content people.
Author biography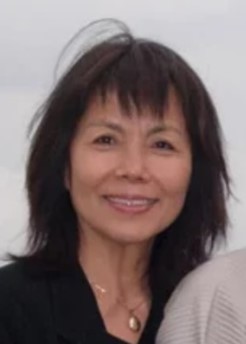 Hyung-A Kim grew up in South Korea and completed her postgraduate degrees of Dip. Ed at Melbourne University, and MA and PhD at the Australian National University. Her PhD dissertation was a study of "Park Chung Hee's Self-Reliance Ideology, 1961-1979: Modernization and National Restoration under President Park Chung Hee". She authored Korean Skilled Workers: Toward A Labor Aristocracy (2020) and Korea's Development under Park Chung Hee: Rapid Industrialization, 1961-79 (2004); and co-edited Reassessing the Park Chung Hee Era, 1961-1979: Development, Political Thought, Democracy and Cultural Influence (2011). She published many articles in academic journals, newspapers, international policy forums and online news outlets. She served as Founding-Director of the Australia-Korea Leadership Forum at the ANU (2008-9) and she taught in the Department of Sociology, Yonsei University, South Korea, as Distinguished Professor (2014).