European Association for the Study of Religions (EASR), Vilnius (Lithuania), September 4-8, 2023
Egdūnas Račius (Lithuania Team, Vytautas Magnus University) presented our project during the "Digital Innovations during Covid: Cross-National Insights " roundtable at the EASR conference in Vilnius. The roundtable brought together different scholars working on projects concerning how religious groups and actors are negotiating digital technologies in different national contexts.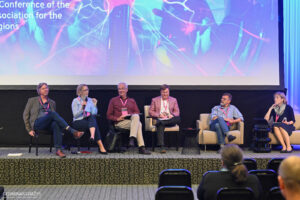 CHANSE Kick-Off Conference in Tallinn, Estonia June 1-2, 2023
The Digital Islam Across Europe team attended the Tallinn kick-off conference to present their research project.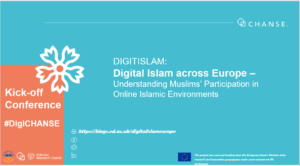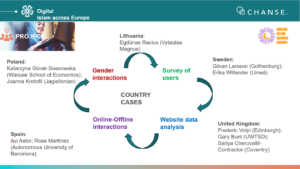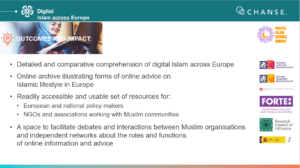 Workshop with Polish Teachers, Kutno, Poland, May 29, 2023
On May 29, 2023 the Polish team organised a workshop for teachers about introducing Islamic content online. Around 15 teachers from the 1st High school of J. Dąbrowski in Kutno participated in the workshop. The workshop was delivered by Katarzyna Górak-Sosnowska.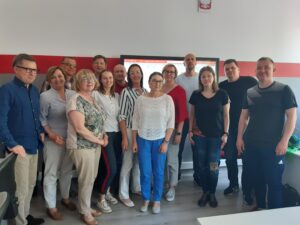 "Religion and Spirituality as Sites of Learning" Conference organized by the Donner Institute and the LeNeRe-project (Learning from new religion and spirituality), Åbo/Turku, Finland, May 15-17, 2023
Katarzyna Górak-Sosnowska and Joanna Krotofil participated in an international conference "Religion and Spirituality as Sites of Learning" organized by the Donner Institute and Learning From New Religion and Spirituality (LeNeRe) in Turku (Finland) on 15-17 May 2023. They presented a paper entitled "Polish Islamic Internet as Site of Learning".