Ojaswee's Top 5 Things to Do at the Start of University
Ojaswee's Top 5 Things to Do at the Start of University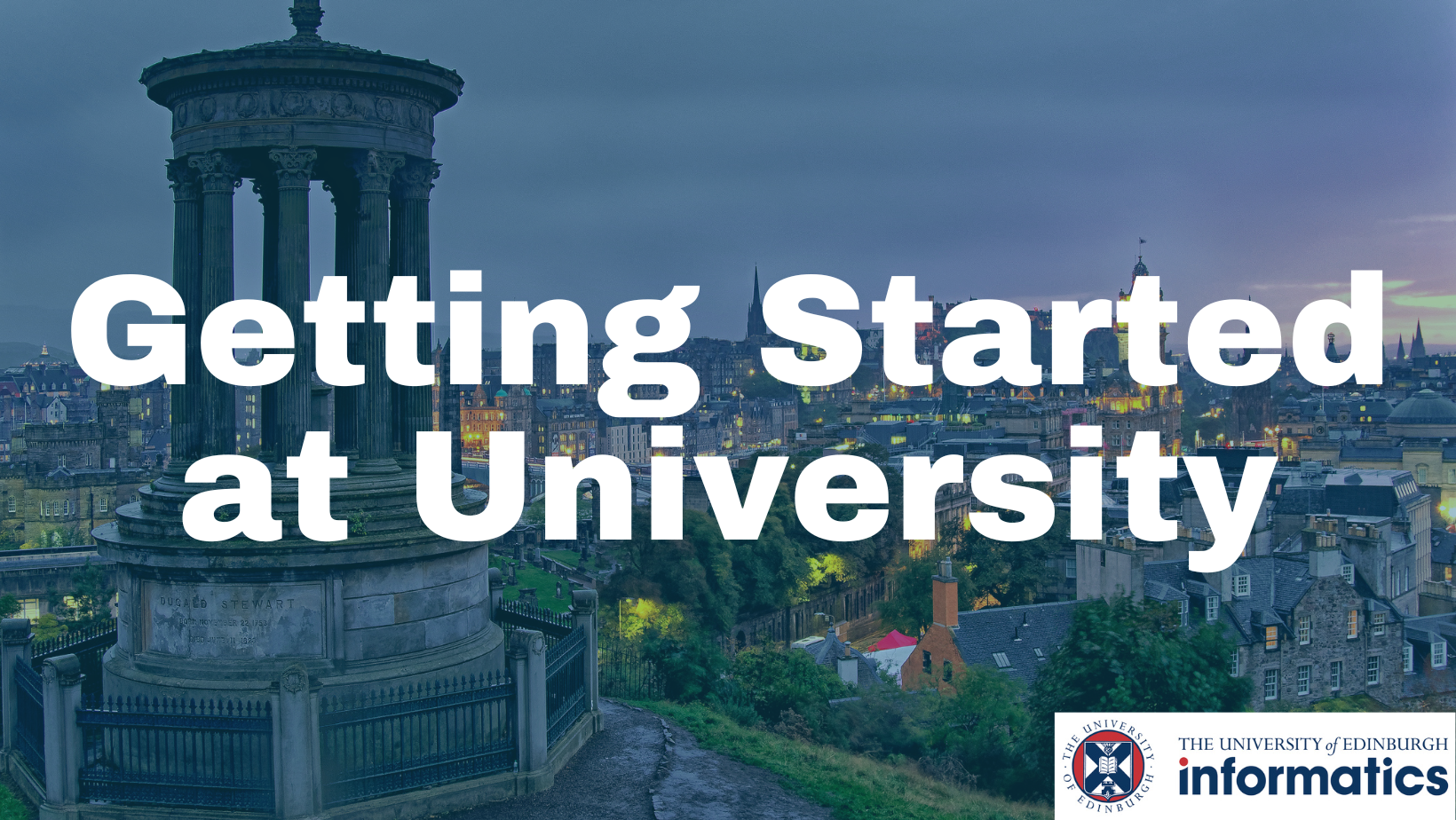 Reading Time:
3
minutes
Starting university can be quite daunting so it's a good idea to prepare yourself in advance to make the process of settling in as smooth as it can be. So here are Ojaswee's top 5 tips of things to do at the start when you arrive!
1. Look at your timetable and sort out a routine
I highly recommend looking at your timetable and taking the time to sort out a routine as soon as you can. It makes everything so much easier to plan and helps you keep on track of assignments and lectures. Learning to budget time can make the whole experience a lot less stressful and also makes it less likely for you to end up submitting everything two minutes before the deadline. Being on schedule can really help organise the time you spend on assignments and modules and also helps you see when you're free for other things! I recommend reading more about how to manage your time as a student in our dedicated blog post.
2. Try to meet people around you
To be honest, everyone is on the same boat here so don't be afraid to strike up a conversation with someone you've never met. Talk to the people in your accommodation block, if you're in catered accommodation, speak to the other people while queuing for food and maybe eat with them after! Join societies too – another great place to meet more people in general. Talk to the people in your classes! Having people to do work with is always nice, so try talking to the people before or after class!
3. Find out what websites and resources you'll be using
At the start of university, I remember being quite disorganised because I had no clue what we were using or where. There were so many platforms including Blackboard Collaborate, Microsoft Teams, Zoom, Piazza and Discussion boards. So, it might be a good idea to familiarise yourself with what platform is being used where and when. I recommend adding them to your timetable. It'd be be a good idea to look around LEARN or your timetable and find where all your lectures are, and other resources to do with your modules such as course notes or textbooks. Read about how to use LEARN and an Informatics-specific system called DICE below.
4. Get to know the city
Edinburgh is a gorgeous city and there's so much to explore! But I highly recommend exploring your local area for a start, so you know where your nearest shops are and what's around your accommodation. I personally really loved just going on walks to different places, especially since everywhere is very walkable. (The coffee shops are also so pretty!)
Here are some of my favourite places to walk around in Edinburgh.
Top 5 Walkable Areas Around Edinburgh
If you're wanting to get to know Scottish culture a bit better, give a go to any of the activities in our blog below.
Top 5 Scottish Things to Try (as an international student)
5. Try something new
Trying something out of your comfort zone might be a nice way to meet people and do something different too. Who knows, you might like it too! Edinburgh offers a wide range of societies and sports so why not give some of them a go during Welcome Week?
Closing note
Overall, starting University can seem like a daunting experience, but it doesn't have to be! Explore, have fun and enjoy this new chapter of your life.
Blog post originally written by Ojaswee Bajracharya, Informatics Student 2020.
Edited by Dimona Videnlieva, Informatics Communications Intern 2023.
Share