Becoming a Professional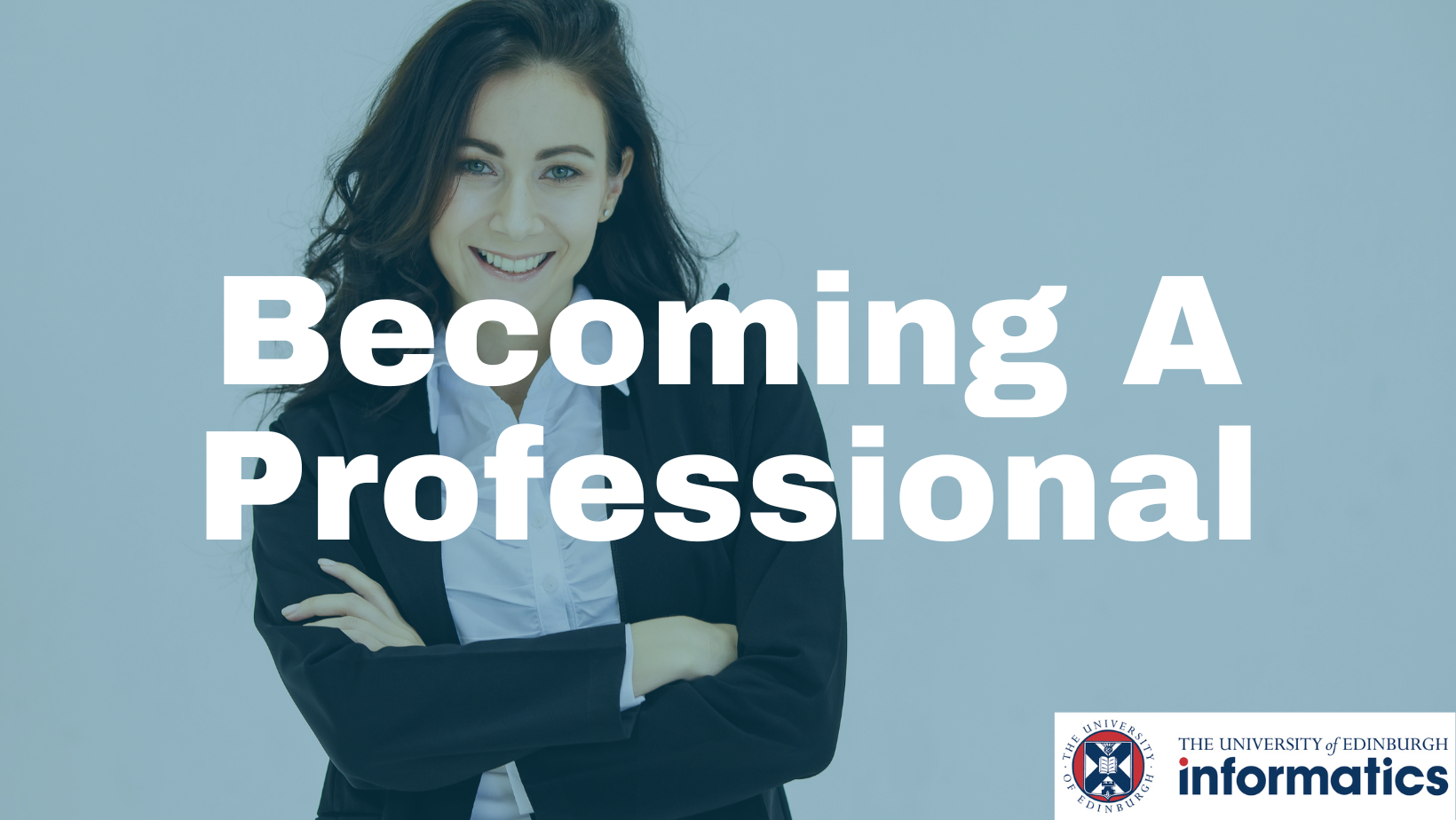 Reading Time:
2
minutes
Developing time-management and organisation is just a small part of becoming a professional. What do we mean by becoming professional? 
There is a lot of organisation and time management needed if you wish to be successful during your time at university and make the most of your experience. These are skills you will develop throughout your degree at Edinburgh.  
The below video was made by the University Career Service and provides an insight into what this means.
Communication
Communication is one of the key skills for your employability. Communication is a very broad term encompassing how you communicate information to others – whether it be verbal or non-verbal communication.  
Having good communication skills will make it easier for you to work well with others. For careers in Software and Technology, communication is of vital importance as you will need to be able to communicate what you are working on, how you are solving some problem, and any issues that arise. 
The Career Service has a good article on communicating appropriately 
Networking
Networking is all about showing an interest in what people do. It's getting to know the people around you and building a support 'network'.  This is useful as you may hear about job openings at companies and get referred to the job by a current employee! 
If you want to learn more about networking. I would recommend paying a visit to the University Career Service. 
Resilience
Throughout your life, and your time at university, you will experience setbacks or disappointments. Whether this be academic disappointment or more personal issues. Resilience is the ability to bounce back after a setback and reflect on this setback to learn and improve. 
Developing resilience will prepare you for the workplace as you will be able to maintain productivity and focus on achieving your goals, whilst effectively dealing with setbacks that crop up along the way. 
Stress-Management and handling pressure
You will develop these skills throughout the academic year. University education is a stressful experience and there may be a lot of pressure from peers for you to perform well. The ability to handle pressure consists of multiple skills. 
Good time management

 

Workload management

 

Feedback and reflection on work

 
University Career Service – Handling pressure 
Blog post originally written by Donald Jennings, Informatics Communications Intern 2022
Share