Introduction to DICE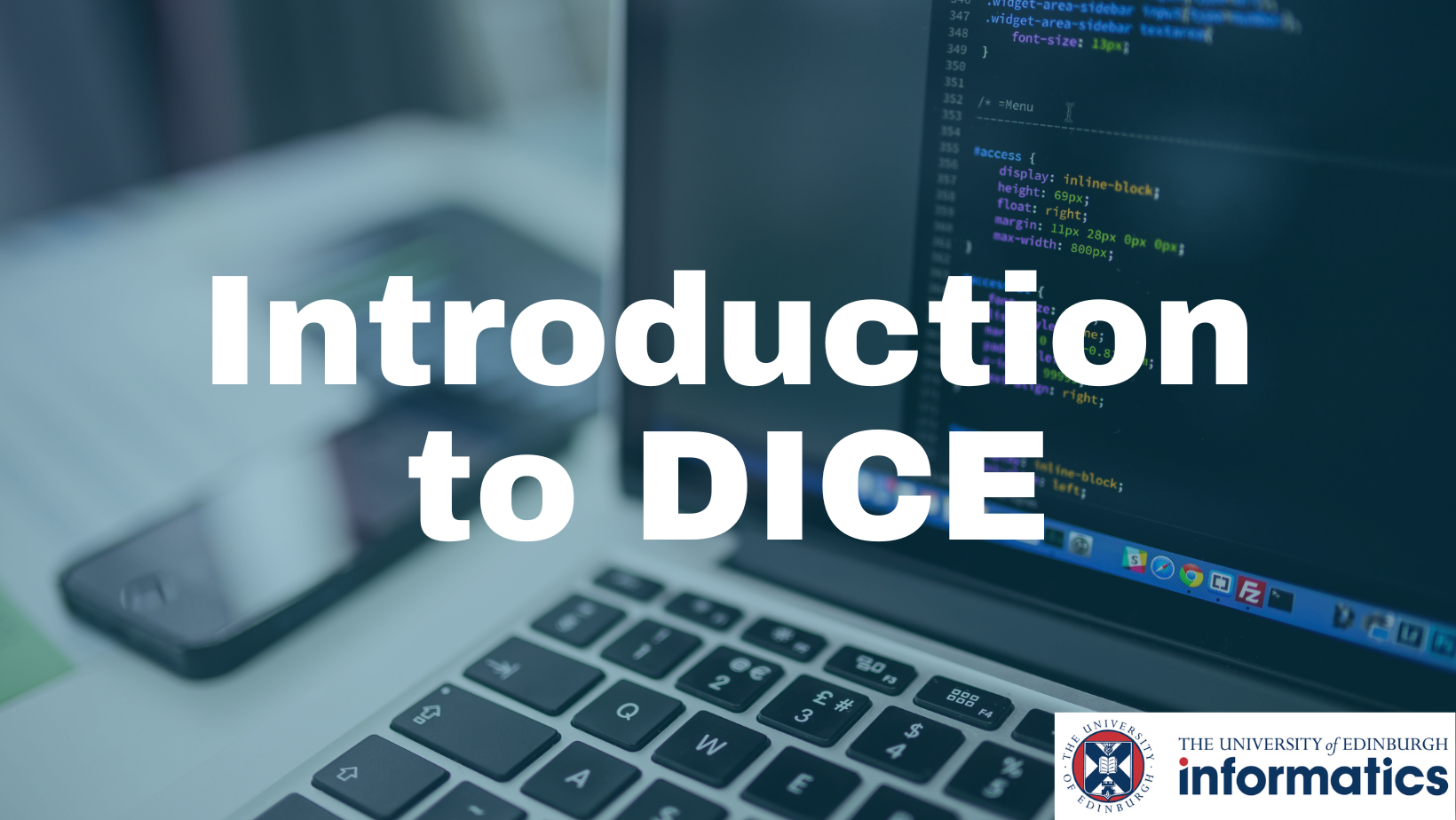 Reading Time:
2
minutes
As a member of the School of Informatics, you will use computing services called DICE extensively throughout your studies. Read more here to find out what it is.
What is DICE?
DICE stands for Distributed Informatics Computing Environment. The term DICE encompasses all those computing services, developed, maintained, and supporting the School of Informatics computing staff. The Computing Help team has put together an introduction to DICE. 
What is DICE? – Informatics Computing
DICE Account
As a student on an Informatics course, you will be given a DICE Account. A DICE account is separate from your main University login. This DICE account is then used for logging into the Informatics Computers within Appleton Tower and the Informatics Forum. You will also need this account to use any of the DICE Services. Read below for more information on DICE accounts by the Computing Help team.
DICE Account – Informatics Computing
LINUX Introduction
DICE Desktops and servers run Linux (primarily Ubuntu Linux). You may not be used to these distributions – or Linux at all. The Computing Help team has supplied a useful resource to familiarise yourself. 
If you don't know Linux, I would also recommend looking through MIT's 'The Missing Semester' course which is free to view online and covers useful computing tools.
Getting Started with DICE
If you would like to learn more about how to use DICE, the Computing Help team have prepared short tutorials. 
Introduction to Informatics Computing Course
Remote Working on DICE
Our DICE Machines support remote working in various ways, so you can access and use them from the comfort of your home. The three ways are:
The Computing Help team have put together a guide on how to use School computers from home, which I recommend having a look at.
Remote Working — Informatics Computing
VPN
A small caveat is that if you are attempting to access a remote DICE service from home, you will need to connect to a Virtual Private Network (VPN). If you are unsure what VPN is, the Computing Help team has prepared short guidance, linked below.
Both the University and the School provide VPN services, which you can read more about below.
Informatics VPN Service — Informatics Computing
Blog post originally written by Donald Jennings, Informatics Communications Intern 2022.
Edited by Dimona Videnlieva, Informatics Communications Intern 2023.
Share