Computer Specs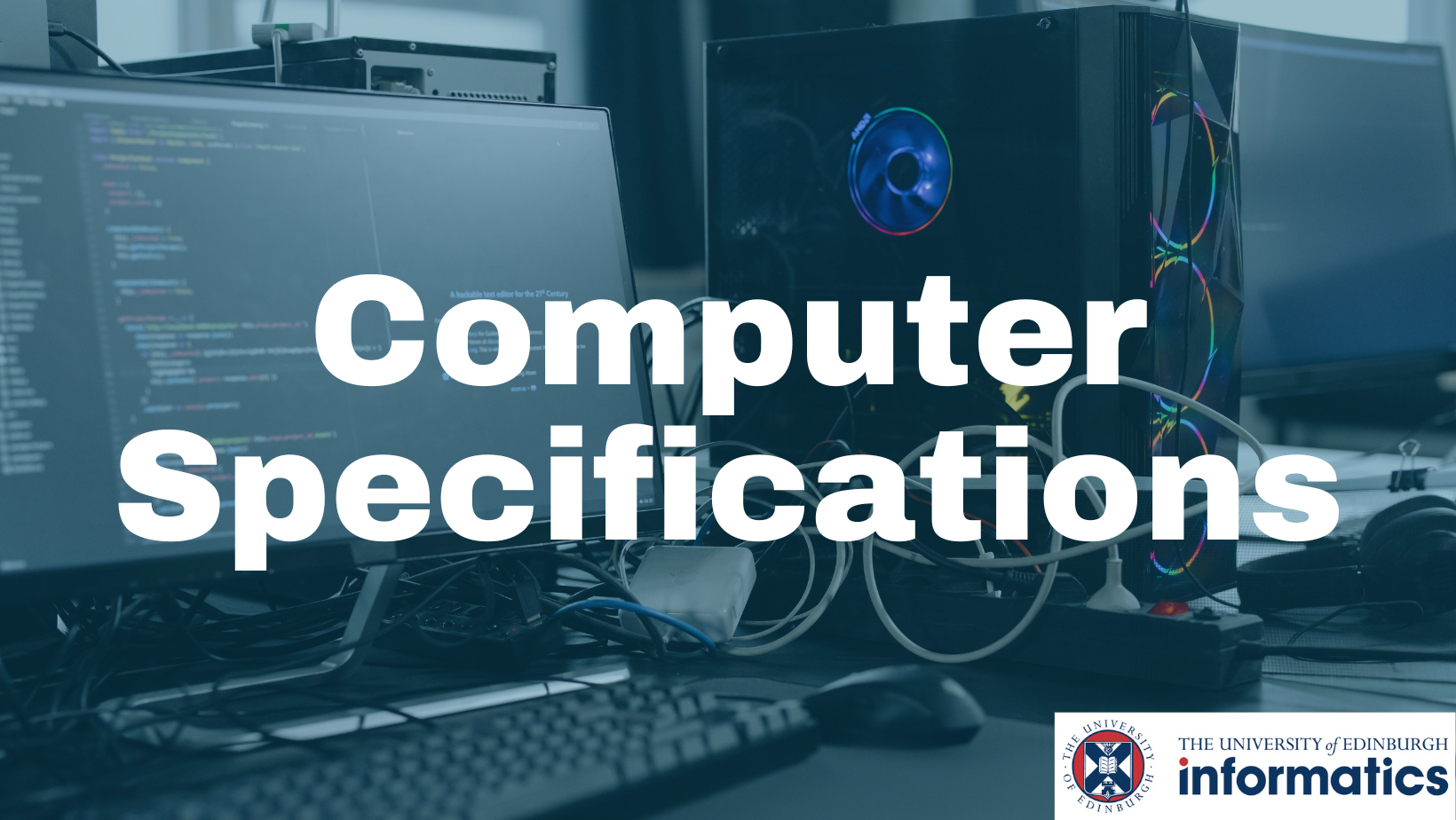 Reading Time:
< 1
minute
If you are wondering what specifications you need your computer to be for an Informatics degree, here is some advice. 
Specs Recommendation
Here's some advice about laptop specs: 
At least an Intel i5 processor or equivalent

At least 8GB ram

At least 256GB SSD memory
Read more about what requirements the School of Informatics and the University in general have.
General University IT Requirements and Support
Student Discounts
There are various student discounts available, so make sure to take advantage of them:
Laptop Loaning
These are the minimum recommendations but if you don't have them – don't worry, there is no need to buy a new computer! It is possible for students to loan laptops from the University and there are plenty of computers available for students to use in the Informatics teaching spaces in Appleton Tower.
Blog post originally written by Sraddheya Gurung, Informatics Communications Intern 2021.
Edited by Dimona Videnlieva, Informatics Communications Intern 2023.
Share