Top 5 Walkable Areas Around Edinburgh
Top 5 Walkable Areas Around Edinburgh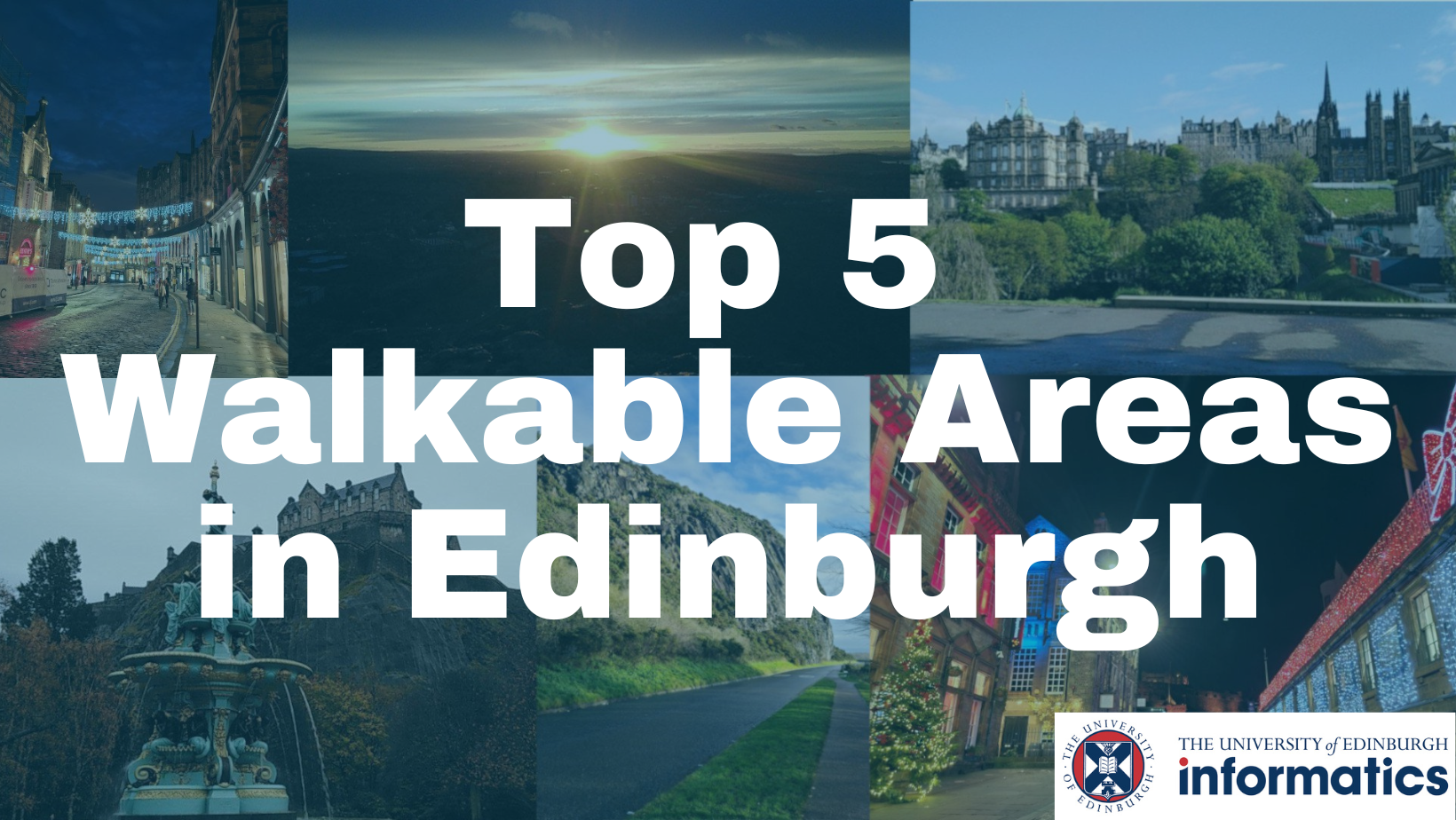 Reading Time:
3
minutes
One of the reasons why I love Edinburgh is because it has a mixture of both nature and city. As an avid walker, I really love walking to different locations and so all of the locations listed below are walk-friendly from the city centre!
Royal Mile & Edinburgh Castle
So first up is the Royal Mile and Edinburgh Castle. The Royal Mile is a gorgeous long road that goes through Old Town and links Edinburgh Castle to the Palace of Holyrood house. Walking up the archaic cobbled street to Edinburgh Castle, you'll pass by many historic buildings, petite shops, and the occasional bagpiper. When at Edinburgh Castle, make sure to take in the sights of Arthur's Seat and the city (which you can see from the car park).
Calton Hill
Next is Calton Hill, another viewpoint where you can see the city's amazing views and visit Scottish landmarks such as the National Monument of Scotland and the Nelson Monument. It takes less than five minutes to walk up the steps and you are rewarded with stunning views from all angles. The best route up is probably from Regent Road nearby Princes Street. I'd highly recommend going at any time of the day! I really loved going here with my friends in the evening after a long day of work and relaxing while admiring the view.
Princes Street Gardens
Another picturesque spot is Princes Street Gardens which is just below Princes Street and overlooked by Edinburgh Castle. It's a delightful park to walk through for an afternoon stroll with neat flower beds and a large fountain below the castle which is especially aesthetically pleasing. There's also plenty of benches to sit and embrace the surroundings, along with grassy areas making it the perfect picnic spot.
Victoria Street
Victoria Street is one of Edinburgh's most eye-catching streets with boldly coloured old-fashioned buildings making it an incredibly photogenic spot. Here you'll find a range of shops from little boutiques to even a Harry Potter shop – which is only natural since allegedly, J. K. Rowling's inspiration for Diagon Alley came from this street!
Arthur's Seat & Holyrood Park
Finally, Arthur's Seat – an extinct ancient volcano from which you can see spectacular views of the city. The hike isn't too bad either, taking around 45 minutes to an hour but is definitely worth the effort for the 360-degree view of Edinburgh from the top. You can take a variety of paths to walk up with varying difficulties, so here are my top tips before you visit:
Bring a sturdy pair of shoes – the paths tend to be rocky and uneven
Bring a jacket – it gets windy at the top
Go at sunrise or sunset – the view is breathtaking
Aside from getting to the peak, jogging around Holyrood Park is always refreshing as you pass by the lakes, Arthur's Seat and Salisbury Crags, taking in the natural beauty of Edinburgh.
Additional Locations
There are many more notable places worth visiting including the Water of Leith walkway, the Royal Botanic Garden Edinburgh and the Dean Village, in addition to smaller spots such as little alleyways and mysterious closes which you'll pass by as you wander around Edinburgh. If you choose to travel a bit further from the city centre, you can find Portobello Beach to the north, Blackford Hill to the south and more.
In conclusion, it's a beautifully rich city to walk around in and I would highly recommend exploring. There are also a lot of cafés and restaurants near all of these locations if you wanted to stop for some food!
Blog post originally written by Ojaswee Bajracharya, Informatics Student 2020.
Edited by Dimona Videnlieva, Informatics Communications Intern 2023.
Share