By Darcey Rodger
The summer after finishing my 3rd year I wanted an insight into research in a professional environment, and decided the summer programmes at the school would be a good first step. I read the profile for Dr Kenneth Duncan's proposed project 'Analysing the Rest-Frame Optical Spectra of Radio Detected Active Galactic Nuclei', and it sounded really interesting, so I applied and was one of three students working with him for 6 weeks in the summer.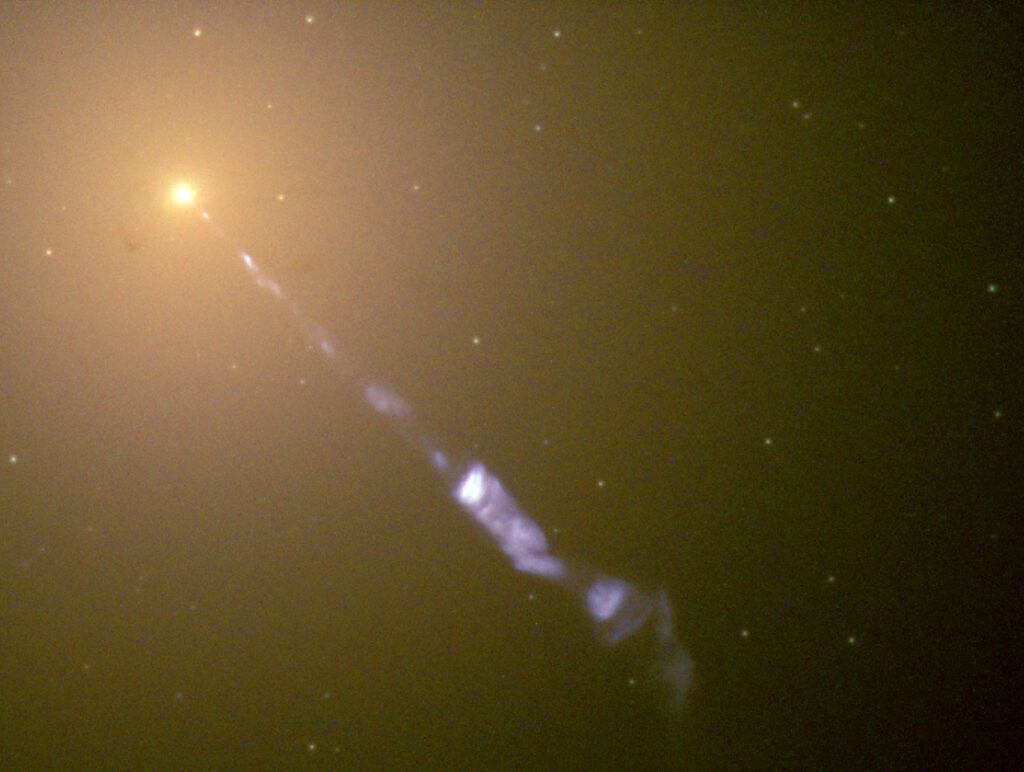 The project involved a Python-based analysis of the rest-frame optical spectra of radio-detected Active Galactic Nuclei, using recent data of Low Frequency Array sources from Harvard's MMT Binospec instrument.
The experience was really inclusive, and motivating. Alongside project work, I got to listen to talks from various researchers across the world and attend meetings within my supervisor's research group – learning more about the actual field as well as careers in astrophysics.
The experience also really helped me going into my 4th year, in terms of knowledge and confidence. And the practical skills I gained have definitely been an advantage, for example handling large files of raw data and cutting them down into just the parts you need.
---
I didn't feel particularly confident in my coding abilities prior to the project. However, I gained so much experience using it day-to-day – and was always encouraged to ask if I needed help – that my confidence has skyrocketed since.

---
I also got to work alongside two students from different universities, and whilst we were doing different projects, it was great to chat to people at a similar stage in our studies. Where COVID restrictions allowed, we were able to work the odd day at the Royal Observatory, which gave good insight into the general workings of the Institute for Astronomy. The project ended with a presentation to the other summer students and IfA staff – the task of communicating data analysis was new to me, and was a good practice run for future presentations.
(Credit: NASA and The Hubble Heritage Team (STScI/AURA))