By Ray Honeysett
America is what we think of as being one of the main forces in astrophysics.  It was America that won the Space Race, America that formed NASA and planted their flag onto the Moon's surface.  Space flight only accounts for a small slice of American astrophysics, however; before and since, North America has been responsible for much of our astrophysical knowledge, from the astronomers of historic Mexico to Edwin Hubble's discovery that the Universe is larger than just the Milky Way.
Mexican Astronomy
Across Mexico there is a vast range of rock art from over a thousand years old that shows knowledge of the stars.  Some of it is more obvious, such as depictions of a Sun god, whereas some more cryptic carvings show a mathematical understanding of the Sun's movements.  The engravings on some monoliths show a calendar, based on the movements of the Moon and Sun, much like our own system of Moon-based months and Sun-based years.
In the past century, a new kind of planetary nebula was discovered by Mexican astronomer Guillermo Haro and his colleague George Herbig.  Planetary nebulae are not anything to do with planets; they are the cloud of stellar material left behind when an expansive star finishes that part of its life cycle and turns into a much smaller dwarf star.
Today, Mexico is the site of one of the largest telescope in the world designed specifically to study light with wavelengths in the millimetre range.  The Large Milimeter Telescope (or Gran Telescopio Milimétrico Alfonso Serrano) aims to take readings of areas of space previously obscured by dust.  Dust prevents light with small wavelength from reaching Earth, but millimetre-wavelength radiation can pass through dust mostly unaffected.  This could allow for a better look through the dust at star formation.
Astronomy in the United States
The Diné, or Navajo people in North America have always been excellent observers of the stars.  For navigation, they have used the star that is known in Europe as Polaris, the North Star.  To the Diné, it is Náhookos bokhóh, the Fire Star.  Dilyéhé, a group of seven stars known as the Pleiades in Europe, is useful agriculture. One common Navajo saying is "never let Dilyéhé see you plant"; this references the fact that the ideal time to plant crops is very late in spring, after the constellation has disappeared from the American sky and the chance of frosts has dwindled.
American astronomy has been remarkably successful, but continuously marred by injustice, or by America's imperialist tendencies.
In the last years of the 19th century, Henrietta Leavitt, an astronomer, found employment as a "computer" for Harvard University.  In her time working there, she studied Cepheids, a type of variable star, that changes their luminosity according to strict time periods.  She discovered that these time periods were different for each star, and that the more luminous the star was, the longer it took to change luminosity.  This discovery may seem of little value, but Leavitt saw the potential in this relationship could be used; my finding the periods of Cepheids, their luminosity could be determined.  From their luminosity, you could find their distance from Earth.  This way of finding distances was used by Edwin Hubble when he did the research that first suggested the Big Bang.
Though Leavitt's work was invaluable, she was underpaid and unappreciated.  Harvard University had only decided to hire women because they were not legally required to pay them a reasonable wage.
NASA is one of the world's most impressive organisations, with their missions being an inspiration to those around the world.  It is a shame that the boost in funding for space exploration in the 1960s was motivated by competition with Russia, the so-called 'Space Race', rather than by research.
The turning point at which this began to change was the Apollo-Soyuz space link up in 1975.  The handshake between Soyuz's Leonov and Apollo's Stafford made headlines around the globe, seen as a symbol that the Cold War was winding down.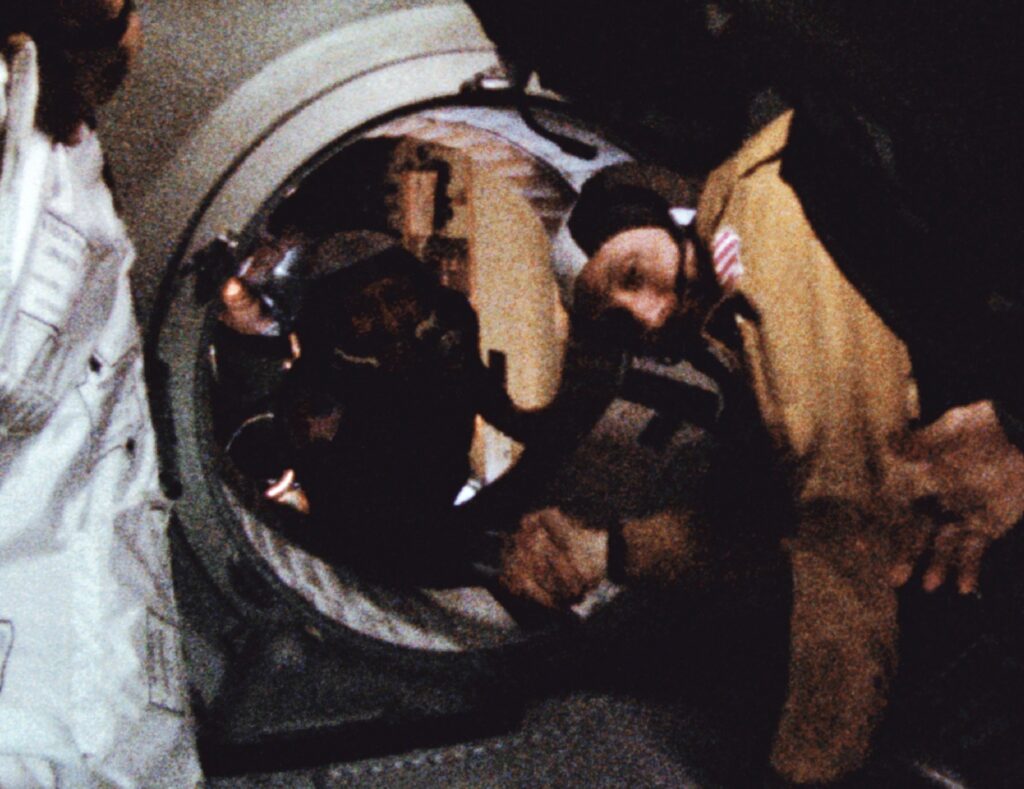 Since the end of the Space Race, NASA missions have been focusing more on scientific research.  Each astronaut spends a significant portion of their time in space doing experiments, and so it is increasingly important that astronauts be educated in many areas.  One astronaut who has many areas of expertise is Mae Jemison.  Not only is Jemison an engineer, but she is an experienced physician and in 1992 she made history by becoming the first black woman in space.  On top of it all, she is an accomplished dancer, and has appeared as a background actor in Star Trek.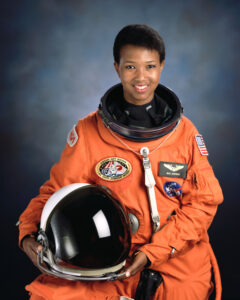 Today, space flight is seen more as a bridge between nations than as a means to divide them.  The sight of Earth from space is said to be humbling, and make all those that see it appreciate that humanity is one nation that should work together, rather than different nations who should compete with one another.
"You develop an instant global consciousness, a people orientation, an intense dissatisfaction with the state of the world, and a compulsion to do something about it. From out there on the moon, international politics look so petty."  –   Edgar Mitchell, 1974
Sources
Ruggles, C.L.N., 2014. Handbook of archaeoastronomy and ethnoastronomy, New York: Springer.
Mathis, J., 2019. Planetary Nebula. In: Encyclopædia Britannica. Encyclopædia Britannica Inc.
Sommerlad, J., 2018. Guillermo Haro: Who was the renowned Mexican astronomer and 'priest of the telescope'?. The Independent, [online]
Haynes, K., 2019. Meet Henrietta Leavitt, the woman who gave us a universal ruler. Astronomy,
Uri, J., 2020. 45 Years Ago: Historic Handshake In Space. [online] NASA. Available at: <https://www.nasa.gov/feature/45-years-ago-historic-handshake-in-space> [Accessed 18 July 2020].
Redd, N., 2018. Mae Jemison: Astronaut Biography. [online] Space.com. Available at: <https://www.space.com/17169-mae-jemison-biography.html> [Accessed 10 July 2020].
People, 1974. Edgar Mitchell's Strange Voyage.
About this article
This article is part of a series exploring astronomical research from around the world.  To find articles about other continents, check the 'Under the Same Sky' tag.
This article was written by Ray Honeysett as part of her student internship role with the Equality, Diversity and Inclusion Committee at the School of Physics and Astronomy.  This role was part of the Careers Service Employ.ed on Campus scheme.
Ray is currently studying for a MPhys in Astrophysics.
(Art by R Bruneau, public domain)
(NASA via Wikimedia Commons, Public Domain)
(NASA via Wikimedia Commons, Public Domain)
(Art by R Bruneau, public domain)