By Ray Honeysett
Some of South America's most famous symbols are those associated with astronomy.  Both Incan and Aztec empires worshipped Sun and Moon deities, and so South America's history is tied up with the night sky.  Today, the lack of light pollution in many South American countries has been so valuable for astronomy that it has drawn the attention of modern day astronomers from around the world.
---
Peru and Andean astronomy
The Incan Empire is famed for their respect for the Sun.  In Inca culture, the Sun was a god, who rulers claimed to descend from.  Similarly, the Moon was a goddess whose disappearance was feared, with lunar eclipses causing great panic, as there was a belief that the moon may come crashing down on the Earth.
With the Sun and Moon being so important to them, it made sense to the Inca to study celestial objects, note the patterns of their movements.  The most famous Incan site, Machu Picchu, contains pillars that were used observe solar movement, and by finding that, the Inca could know the time of year, and be ready to sow their maize.  Other Incan sites – the caves of Intimachay and Cusilluchayoc – show signs of being used to observe the cycle of the Moon.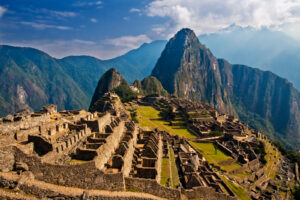 Chilean Astronomy
Due to their clear skies, Chile is rapidly becoming an important site for astrophysics.  The European Extremely Large Telescope is being built there, and, once complete, Chile will house the majority of the surface for the world's large visual and infra-red telescopes.
Though much of the telescopes' usage goes to foreign scientists, Chile is guaranteed 10% of the observation time.  This has meant that since 1964, when the first major telescope in Chile was developed, Chile's contribution to astronomy has been increasing.  In the 1980s, physicist Mario Hamuy was the only person able and willing to become an academic astronomer.  After a decade of work in astrophysics, Hamuy worked on observations that helped other physicists measure the universe's rate of expansion, winning them a Nobel Prize in 2011.  Now, as a senior astrophysicist, Hamuy gets to greet 25 new Chilean scientists into his line of work every year.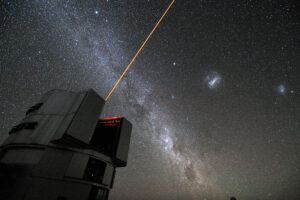 Sources
Ruggles, C.L.N., 2014. Handbook of archaeoastronomy and ethnoastronomy, New York: Springer.
Catanzaro, M., 2014. Brazil and Other Big Players Lead in South American Science. Nature
About this article
This article is part of a series exploring astronomical research from around the world.  To find articles about other continents, check the 'Under the Same Sky' tag.
This article was written by Ray Honeysett as part of her student internship role with the Equality, Diversity and Inclusion Committee at the School of Physics and Astronomy.  This role was part of the Careers Service Employ.ed on Campus scheme.
Ray is currently studying for a MPhys in Astrophysics.
(G Hudepohl/ESA, CC BY 4.0)
(Pedro Szekely via Wikimedia, Creative Commons Attribution ShareAlike)
(G. Hüdepohl/ESO via Wikimedia Commons, CC BY 4.0)
(G Hudepohl/ESA, CC BY 4.0)