A plea from the Polish border: Protect Ukraine's children
A plea from the Polish border: Protect Ukraine's children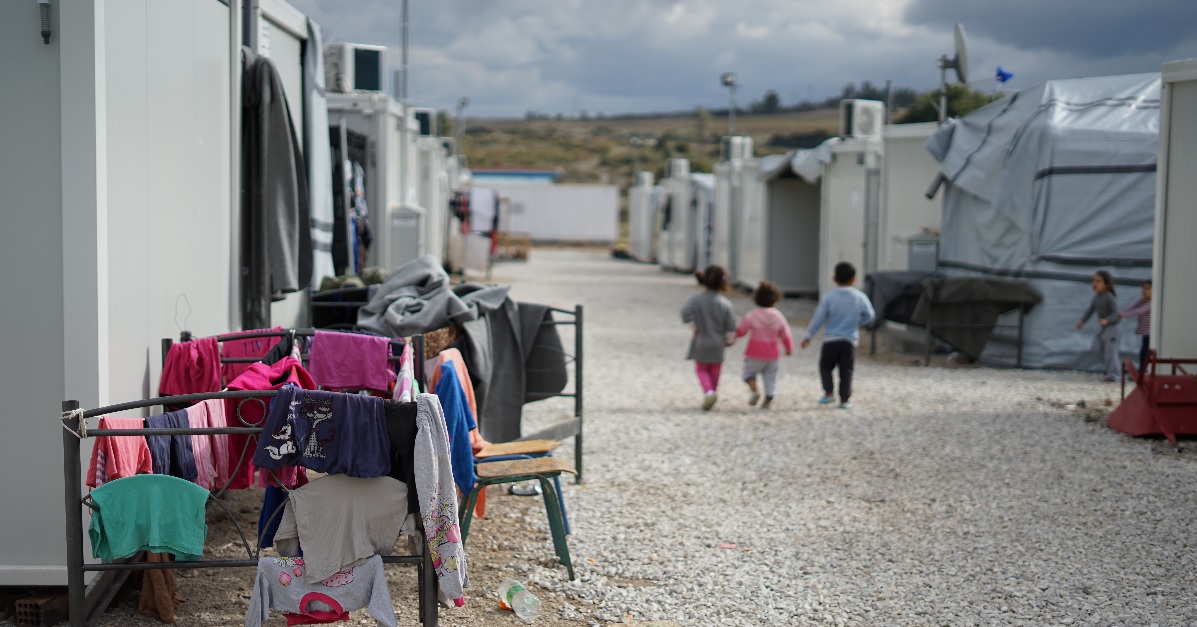 Reading Time:
4
minutes
Author: Patricio Cuevas-Parra, Director of Child Participation and Rights, World Vision International
Patricio sees children and young people cross the border with Ukraine, and calls for children to be helped and protected, but also respected.
Learn more about our Ukraine Crisis Response here. 
Since the start of the conflict, hundreds of thousands of Ukrainian children have – almost overnight – been forced to leave behind their parents, friends, schools, toys and pets, as well as their sense of routine and normalcy. In the first two weeks, 1.85 million people have been displaced in Ukraine and more than 3 million of them have crossed international borders to seek safety. UNHCR estimates that 90% of these refugees are women or children and young people, and 40% are under 14 years old.
I joined the response team in early March, and have seen first-hand the hundreds of children and young people arriving in Medyka and other crossing points between Ukraine and Poland. Many are carrying in plastic bags just a few belongings and some food to survive the journey.
I have visited the borders, train stations, temporary assistance points for refugees and reception centres to assess the situation from a child protection and safeguarding perspective. I have witnessed an overwhelming number of displaced children and young people, some of them deeply traumatised, desperately hungry and profoundly worried about their parents and relatives who stayed behind in Ukraine. Many are crossing the borders unaccompanied and separated from their families, putting them at high risk of abuse, violence, exploitation and trafficking.
I saw many women travelling with children and young people who were not their own, whose mothers had decided to stay home to take care of other family members. This crisis is unique in that most men have to stay behind in Ukraine; it is only the women, children and the elderly who are leaving the country. I saw many children asking for a mobile phone so they could make calls to inform their parents or relatives that they had crossed the border safely.
Only the beginning
Crossing the border is only the first stage in refugees' long, painful and unreliable journey. In the midst of confusion and hopelessness, they need to find a place to stay or catch a train to go to another city where they have friends or relatives.
Wiktoria, a volunteer at the Rzeszow train station, said "People are desperate and arriving with almost nothing. Less than the minimum. They do not know where to go. They just leave their cities seeking safety, but once they come here, some of them do not have a plan. In big cities, such as Warsaw, the situation is chaotic, with hundreds sleeping in train corridors and platforms."
This was confirmed by another volunteer, Majada, who told me that "their future is uncertain as many of them are travelling to big cities without having a network there".
The risk of abuse
During this crisis, governments, NGOs and other volunteers must urgently work together to develop strategies that will keep the most vulnerable children and young people safe from child trafficking, exploitation, abuse and gender-based violence.
Natalie, a Ukrainian activist, told me that she was very concerned about girls and young women coming to the borders with no money as, "they accept help from strangers…They can go missing easily as chaos and despair reign at the borders. The panic inside them puts them at high risk of being trafficked."
It is critical to create solid connections between child protection agencies across borders to strengthen identification, registration and reunification protocols for unaccompanied and separated children and young people who are travelling across Ukraine and crossing over neighbouring countries' borders. These protocols should be supported by awareness-raising initiatives to prevent child trafficking, coupled with the development of easily accessible information on child trafficking and child-sensitive reporting mechanisms.
Children at the centre
We do not know how long it will take to end the conflict, and when children and young people can start to work their way back to a normal life. However, we do know that children and young people need immediate assistance, from basic items to protection services and psychosocial support. And, as our response to this crisis develops, they will need more – access to education, mental and emotional health support, and help being reunited with relatives.
This conflict was forced upon children from Ukraine. World Vision is very aware that humanitarian aid should not be; children should have agency too. So we will also call for robust accountability mechanisms to ensure that children and young people's voices are taken into account in the design, implementation and evaluation of humanitarian response strategies. Humanitarian aid cannot be disconnected from empowerment, participation and resilience as children and young people hold the inalienable right to be heard in all decisions that affect their lives – disasters are not the exception.
About the author
Patricio Cuevas-Parra is the Director of Child Participation and Rights at World Vision International. He is currently seconded to their Ukraine Crisis Response as the Child Protection Lead, and has spent the past two weeks based out of Poland, conducting assessments there.
Source
A blog re-posted from World Vision International.
Photo credit
Photo by Julie Ricard on Unsplash