COVID-19: Let's not overlook children and young people's views and contributions
COVID-19: Let's not overlook children and young people's views and contributions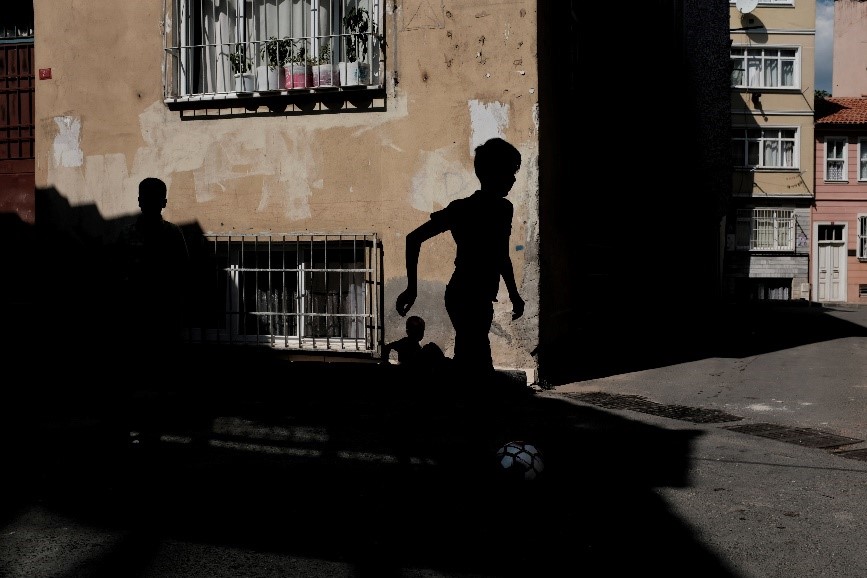 Reading Time:
3
minutes
Author: Dr Patricio Cuevas-Parra
In my professional experience in international development, I have observed that in large humanitarian disasters, such as the 2004 Indian Ocean tsunami, the 2006 war in Lebanon, the Haiti earthquake in 2010, and the Ebola outbreak in Sierra Leona in 2014, children and young people's participation rights have often been breached. The COVID-19 outbreak is no exception. This raises a fundamental question concerning the extent to which governments, NGOs, and adults in general can limit children and young people's abilities to engage in collective actions on issues relevant to them.
A few months ago, the UN's 10 human rights treaty bodies issued a statement to call for a human rights approach in fighting COVID-19. This declaration focuses on the rights to life, health without discrimination, access to education, and protection of vulnerable people. But what does the statement say about children and young people's right to participate? Nothing, unfortunately. Later, the UN Committee on the Rights of the Child released a statement with 11 recommendations, and one of them focuses on calling for opportunities for children and young people's views to be listened to and taken into account in decision-making processes on the pandemic.[1] This is a step forward that I welcome.
The measures implemented in response to the COVID-19 outbreak, including restrictions on movement and limitations of public life, have been perceived a retrogression of human and children's rights.[2] Moreover, I noticed, whilst reviewing strategies to contain COVID-19, that most of them are adult-centred, undermining children and young people's right to participate and perpetuating historical practices that marginalise children and young people from public decision-making. This is the result of ongoing traditional beliefs, inequalities, and discriminatory practices, and I argue that these views need to be challenged and transformed.
My position is that children and young people are full human beings, competent social actors, with competencies and abilities to participate in society. However, listening to children and young people is not just about hearing their ideas or opinions; it is also about connecting their views to decision-making. When it is not done in this way, their participation is tokenistic or decorative which is a breach of the United Nations Convention on the Rights of the Child' Article 12.
I am aware that the limitations to the right to participate are not only attributed to the COVID-19 crisis, but have been exacerbated by responses to this pandemic. Children and young people's views have been ignored and their abilities to contribute to solutions disregarded.[3] Evidence from the field show that their opportunities to participate have been limited to online platforms, but this implies an increasing level of inequality due to the lack of Internet access for nearly 50% of the global population. This example alone shows that COVID-19 is intensifying existing inequalities and disparities.
I recognise that the responses to COVID-19 have been developed to save lives, which we agree with and support. However, other rights, such as political, civil, and cultural, seem to be considered less important in crises, but children's rights – as all human rights – are indivisible, interdependent, and interrelated. Hence, the right to participate in decisions that affect children and young people's lives should be granted to everyone regardless of circumstances, even in situations of emergencies and disasters.
The way forward
Promoting a new narrative based on three key pillars: children and young people's participation rights, an equality lens, and intergenerational cooperation.
Establishing accountability mechanisms to ensure children and young people' views are taken seriously.
Enhancing a child rights-based approach to ensure that children and young people are able to claim their rights and hold duty-bearers accountable for fulfilling their obligations.
References
UN Committee on the Rights of the Child (2020) UN CRC statement: The Committee on the Rights of the Child warns of the grave physical, emotional and psychological effect of the COVID-19 pandemic on children and calls on States to protect the rights of children. Available at: https://tbinternet.ohchr.org/_layouts/15/treatybodyexternal/Download.aspx?symbolno=INT/CRC/STA/9095&Lang=en (accessed 22 June 2020).
Nolan A and Bueno de Mesquita J (2020) Of limitations and retrogression assessing COVID-19's impact on children's ESC rights. Available at: https://www.gi-escr.org/blog/of-limitations-and-retrogression-assessing-covid-19s-impact-on-childrens-esc-rights (accessed 30 June 2020).
Cuevas-Parra P and Stephano M (2020) Children's voices in the time of COVID-19: Continued child activism in the face of personal challenges. World Vision International. Available at: https://www.wvi.org/publications/report/child-participation/childrens-voices-times-covid-19-continued-child-activism (accessed 15 June 2020).
Contact the author
Email: Patricio_Cuevas-Parra@wvi.org
Photo credit
Photo by Ozan Safak on Unsplash