Digital Youth Work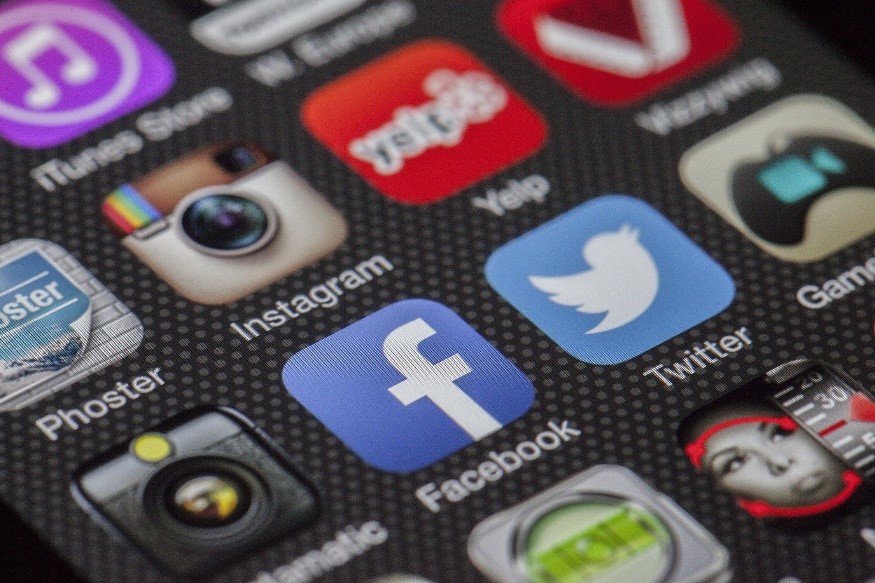 Reading Time:
4
minutes
Author: Dr Alan Mackie
It is a truism now that young people's lives are deeply connected and interconnected with and by the digital sphere. Connectivity via mobile phones, laptops, tablets and computers is almost ubiquitous. The ongoing pandemic has brought into sharp focus the inequalities – not only in young people's access to information and communication technologies for education – but also educators ability to harness and utilise those technologies in order to best work with children and young people. In this short blog post, I want to address this issue specifically in relation to the practice of youth work.
There exists a lack of literature on the relationship between youth work and the digital sphere (with some honourable exceptions, discussed below). This is problematic when we consider the intrinsic role that digital media plays in young people's lives today. As Hughes (2017) notes, 'access to digital technologies has transformed many sectors in our society through harnessing innovative uses of technology and will continue to do so; however, in education the promise of transformation in teaching and learning through digital technologies has not been realized' (107). I argue that this is the case in youth work (generally). Whilst digital media promises much in terms of our engagement with young people, many practitioners are reluctant or uncertain in harnessing its use. Connolly (2017) notes that 'some of the obstacles to doing so include personal attitudes towards technology and social media, confidence levels and the ability to define digital youth work in a way meaningful to practice' (292).
For youth work to stay relevant to the lives of young people today, however, it is essential that youth work and youth workers engage with the digital sphere. On the one hand this takes skill and expertise but it also takes a bravery and willingness to try new things. This could and probably should mean working alongside young people to develop platforms, methods and programmes of engagement. Youth work, after all, is rooted in a commitment to genuine collaboration with young people. And in the digital sphere, young people are often the experts – certainly when it comes to the platforms and technologies that are best suited to reaching and genuinely engaging with them and their peers.
This means we have to take the digital sphere seriously in order to make our offer to young people relevant.
However, an important caveat in this is that we should not assume that all young people are 'digital natives'. Young people as 'digital natives' is largely a myth and young people are not born with an innate capacity to engage online. And just because a young person is familiar with and able to interact on social media, does not mean they are able to use e-mail, navigate websites effectively or critically digest information they encounter online. Youth workers have the opportunity here to 'play a crucial role of moderators between young people, society, and digital technologies…youth work has the potential to address young peoples' digital literacy needs, which are often omitted at schools or at home' (Pawluczuk et al, 2018). And youth workers can particularly play a role when it comes to issues of safeguarding and risk and the many harmful uses of digital technology that young people may encounter in their lives.
But it is equally important to recognise the multiple benefits that young people experience with a capacity to fully engage in the digital sphere. These are often overlooked in the moral panics we regularly see in the media around issues of sexting, abuse and privacy – amongst others. Collin et al (2011) draw our attention to the sense of belonging that can be cultivated, exploration of identity and the development of a sense of agency, the strengthening of social relationships and communities, engagement in civic and political participation and the development and cultivation of health and well-being – amongst others. And of course, the engagement with learning and education (both formal and informal) that can help young people to participate and influence the world around them.
The point here is that the online and offline worlds are often blurred in the lives of young people. For older generations it is often the case the two are seen as separate entities. For young people, however, Walsh and Black (2011) point out that 'from many young people's perspectives, the boundaries between face-to-face and online environments are blurred and fluid' (120). The online world complements the offline and rather than being separate, they are inextricably linked and help to obfuscate the notion of space and place. Third et al (2019) make the point that 'whereas online interaction via a desktop computer once gave users the feeling of entering a discrete 'online world', mobile access to the Internet is folded into users' everyday real-time and physical interactions, blurring the distinctions between 'online' and 'offline' (13).
This blurring of worlds is crucial to conceive for youth workers and youth work. Because this means we have to take the digital sphere seriously in order to make our offer to young people relevant.
This does not mean that the principles, method and ethics of the practice have to change, but rather that digital youth work should complement already existing practice and should support already existing goals (European Commission, 2018).
It means embedding the digital into what we already do well. I agree with Tuominen (2018) who writes that 'at best, digital youth work is seamlessly integrated with other forms – and the goals – of youth work within an organisation' (83). But it does mean that we as practitioners have to become digitally agile and engage in learning relevant to young people in this area. This can be a scary prospect for those of us getting on in years! I'd be really interested in people's thought on this issue and to hear about any practice that is taking place in this area. Good luck.
References
Collin, P., Rahilly, K., Richardson, I. and Third, A. (2011). The Benefits of Social Networking Services. Melbourne: Cooperative Research Centre for Young People, Technology and Wellbeing
Connolly, N. (2017). 'Young people, youth work and the digital world', Thinking Seriously about Youth Work. Strasbourg: European Commission, pp. 291-298
European Commission (2018). Developing digital youth work: Policy recommendations and training needs. Brussels: European Commission
Hughes, J-M. (2017). 'Digital making with 'At-Risk' youth', The International Journal of Information and Learning Technology. Vol. 34, (2), pp. 102-113
Pawluczuk, A., Hall, H., Webster, G. and Smith, C. (2018). 'Digital youth work: youth workers' balancing act between digital innovation and digital literacy insecurity', Proceedings of ISIC: The Information Behaviour Conference. Krakow, Poland, 9-11 October
Third, A., Collin, P., Walsh, L. and Black, R. (2019). Young People in Digital Society. London: Palgrave
Tuominen, S. (2018). 'Digital youth work, where are you headed?', International Journal of Open Youth Work: Learning from Practice. Issue 2, pp. 82-83
Walsh, L. and Black, R. (2011). In Their Own Hands: Can Young People Change Australia?. Melbourne: ACER Press
Contact the author
Email: Alan.Mackie@ed.ac.uk